How To Create A Killer Campaign Idea
It's been a while since influencer marketing picked its pace and almost every second post on your Instagram feed or explore feed is a sponsored post. Influencers produce content for their audience and brands too use influencer marketing for their customers. So this goes without saying that as consumers and social media users, everybody has been using the benefits of influencer marketing.
Brands are often stuck between the dilemma of what influencer marketing campaign to use and how to find an influencer for the same. There have been a lot of influencer marketing agencies in the marketing currently that can help you with both. But first, let's start with the basics.
You need an influencer marketing campaign idea, to begin with before you go out looking for anything else. So let's get into it.
What is an influencer marketing campaign?
An influencer marketing campaign is a brand of social media marketing. It is a marketing tool that focuses on running brand promotions and endorsements on social media platforms with the help of influencers. Social media influencers are key leaders on social media who have distinct expertise or knowledge in their field. An influencer marketing campaign focuses on leveraging the knowledge of the influencer.
Not just that, but influencers have also garnered a huge following or thousands, lakhs, and even crores of people that makes them a reliable source of information, entertainment, news, and more. An influencer campaign considers all these factors and many others to build brand awareness, increase sales, or establish any other motive.
How to come up with a good influencer marketing campaign idea?
Set your goals
If planning an influencer marketing campaign is a race then setting goals is the starting point of it. Goals define the flow of your campaign and hence, suggest to you what can you do. To come up with an idea, you need to know what you need that idea for. Goals define the structure of your campaign and definite goals help you establish it.
Keep your goals specific and measurable instead of vague and random. Numbers are highly important in your campaign and while setting your goals, you must keep that in mind.
Study the market
The biggest chunk of the exercise to come up with an idea involves research. And you begin with researching the market. Knowing what is happening, what is trending, what worked, and what didn't will help you set do's and don'ts for yourself and your campaign idea. It is said that it is important to think outside the box. But before that, you need to know what's inside the box. And researching the market is where you begin to do so.
Study your competitors
Your competitors will either intimidate you or give you inspiration. Either way, you must evaluate their work and results as far as possible. To study the competitors you must pick the ones from your niche and league. Otherwise, your judgement will be inappropriate.
Know your target audience
Your campaign idea will be focused around giving benefits to your audience because only then they will be able to give you benefits in terms of revenue by purchasing your product or service. Knowing their wants, lifestyles, behaviours, interests, and internet activities can help you evaluate their choices.
Research about the influencers
There are many influencers out there. But only some are meant for your brand. To find that out, dig deeper into the social media world. Find the influencers and know more about them. Read about them, follow them, understand their work and then decide which one is right for you. Or you can simply use a reliable influencer marketing agency.
To get you started with something, here are 5 influencer marketing campaign ideas that you can consider.
Sponsored posts/videos
The classic sponsored posts go a long way. They give you great reach, engagement, conversions and if you are new to social media, they are perfect to put you on the map. If you want to explore multiple platforms, you must consider sponsoring Youtube videos of influencers, gamers, YouTubers, speakers, vloggers, etc. Depending on the platform you would like to choose, you can do sponsored posts for all of them.
Social media takeover
Social media takeovers are a great way to generate traffic on your social media platform. When influencers announce on their platform that they are going to be present on yours, they are bound to visit and take interest in your platform as well. But the key here is that the content is relevant to the audience's interests. You can choose to do a takeover with influencers to discuss a particular topic or reveal products or any announcements.
Live sessions
Live sessions have lately gained huge popularity and there's no reason why you should not use it. They are very easy and economical. A lot of people visit your platform and participate in live sessions when their favourite influencers are a part of it.
Brand ambassadors
When you collaborate with an influencer for an ambassador program, you are in for a long-term deal and it is sure to give you great results. Having brand ambassadors can be very beneficial as it increases your visibility. People who are not familiar with your brand start recognizing you because of the influencers who are now your ambassadors. It exhibits credibility amongst the audience of the influencers towards your brand.
Unboxing/reviews
Unboxing and reviews are some of the trendiest campaign ideas that you can use. But it's important that you also have a pre-campaign that focuses on creating a buzz about the reveal. Unboxing can also mean that it's a launch and your followers can have a first-hand experience of it before everyone else. Whereas with reviews, it is a seamless way to make influencers share their experience with your product and highlight its perks.
To execute any campaign you need influencers. And since you are already busy deciding which campaign to go for, why not save some time finding the right influencers for it. WORD Marketplace is an influencer marketing platform that allows you to post your campaign idea and brief for no minimum fees. All you have to do is wait to be approached by influencers. Once you choose which influencers you want to work with, you can close the deal by communicating with them directly on your means. It's simple, seamless and you only have to pay for the final product after the approval.
In just 3 steps, you can publish your campaign brief on WORD Marketplace.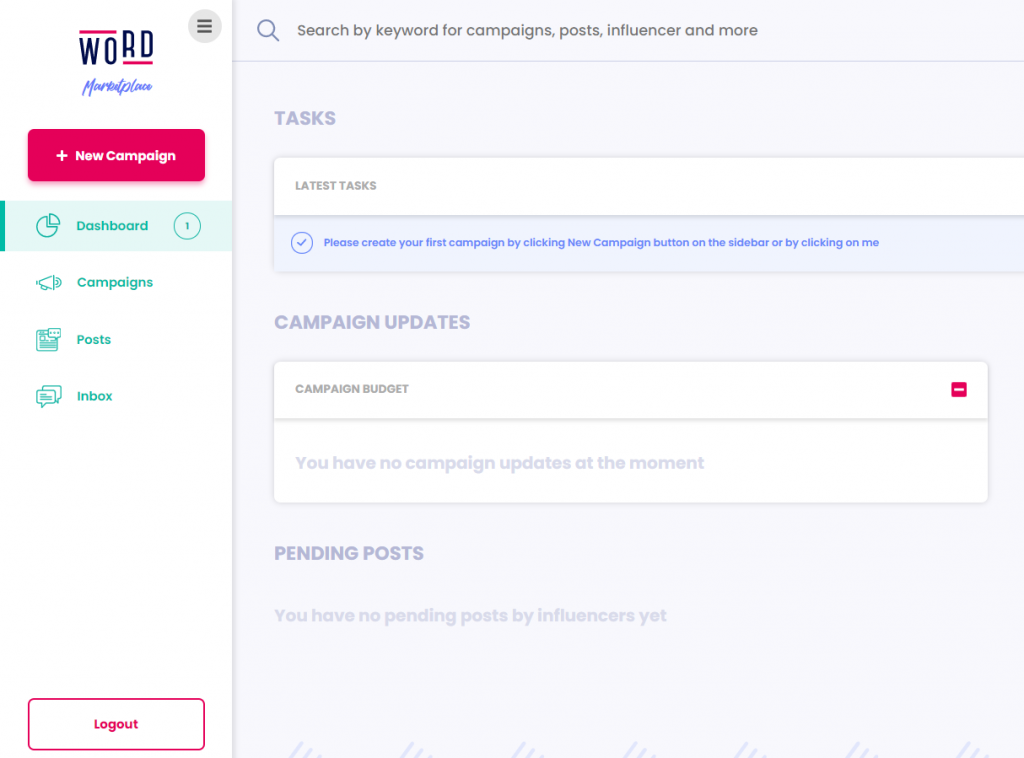 Join WORD Marketplace
With no entry or sign-up fees, you can register to WORD Marketplace for free. Just by submitting your email address, contact number, and verification, you can be a part of WORD Marketplace.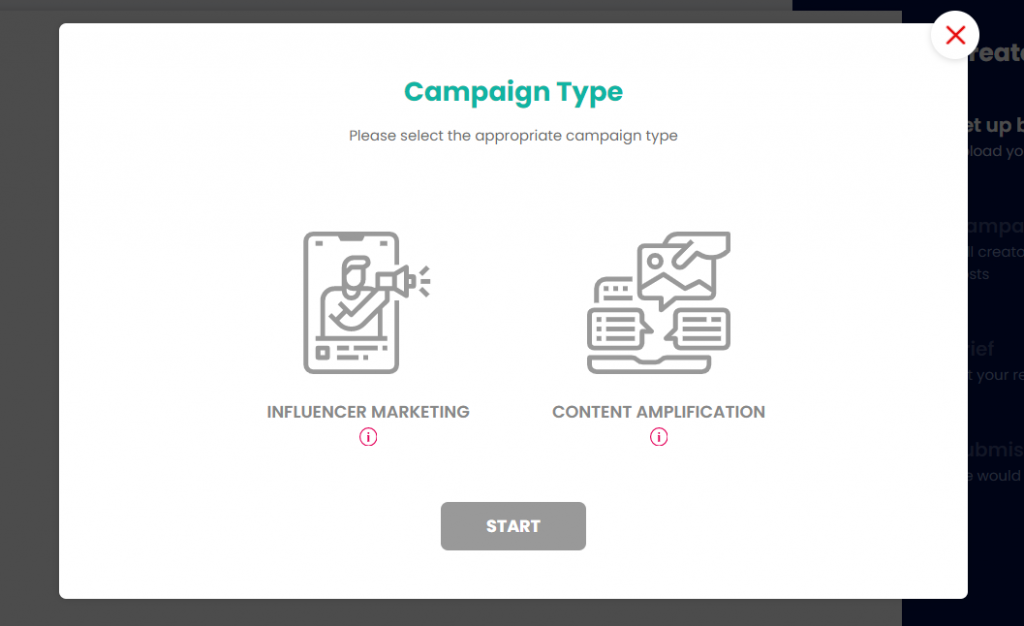 Post your requirements
Select your campaign type and post your campaign brief with every specification and just wait to be flooded with credible influencer candidates. They will send you their content based on your brief and you can select the ones that you like. You can also choose to work again on the content once the influencer is on board.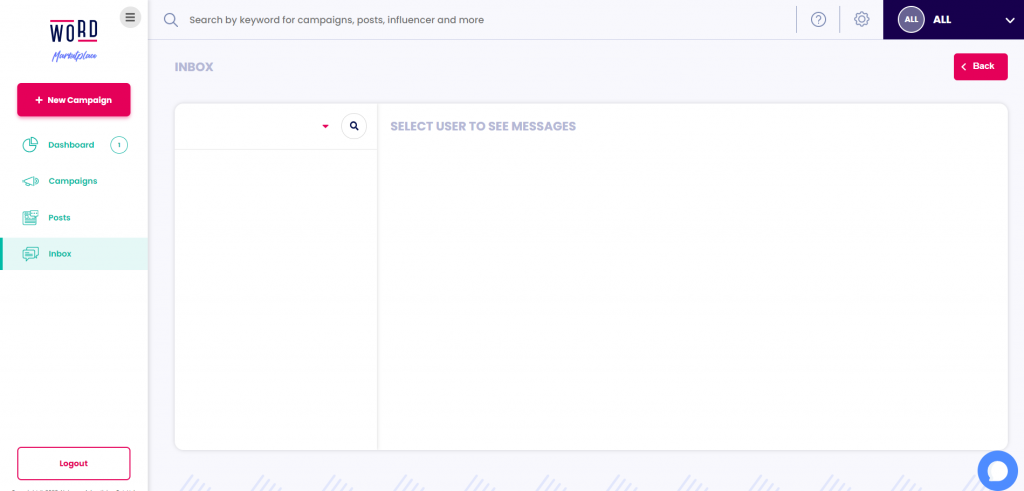 Approve and pay
Discuss your scope of work, revisions, and after rounds of discussions, you can pay after approving the final content. When the campaign is live, you can evaluate its performance on the dashboard.
You know how to come up with an exclusive campaign idea, you even have some ideas to execute, now all you have to do is get started.