How to nail your first submission on WORD Marketplace
Are you an influencer all set to start your career and monetize your content? But not sure where to begin? Well, knowing that you are ready is the first step and rest you can leave on WORD Marketplace, an influencer marketing platform built to connect influencers and brands independently.
No matter if you are at the beginning stage of your career as an influencer or you have excelled in it, great brands to work with are always welcomed, aren't they? WORD Marketplace is your open ground to choose your own projects and close your deal on your terms with no interference whatsoever.
The benefit of being an influencer is that you get to have freedom of work and creativity. You have your own space, you get a lot of perks like being known for your work, meeting new people online and offline, working with great brands and receiving free hampers and gifts. And nobody would want to put a pause to that. WORD Marketplace ensures that. You can come across different campaigns, brands and niches from time to time and keep adding diversity to your work.
You can set goals for yourself that you achieve by taking full control of your work life. Choosing work and getting hassle-free payments for it, is now possible. If you are best at what you do, then there's no reason why you should stop yourself from picking work that you love to do.
In 3 simple steps you can successfully work with great brands of your choice on WORD Marketplace.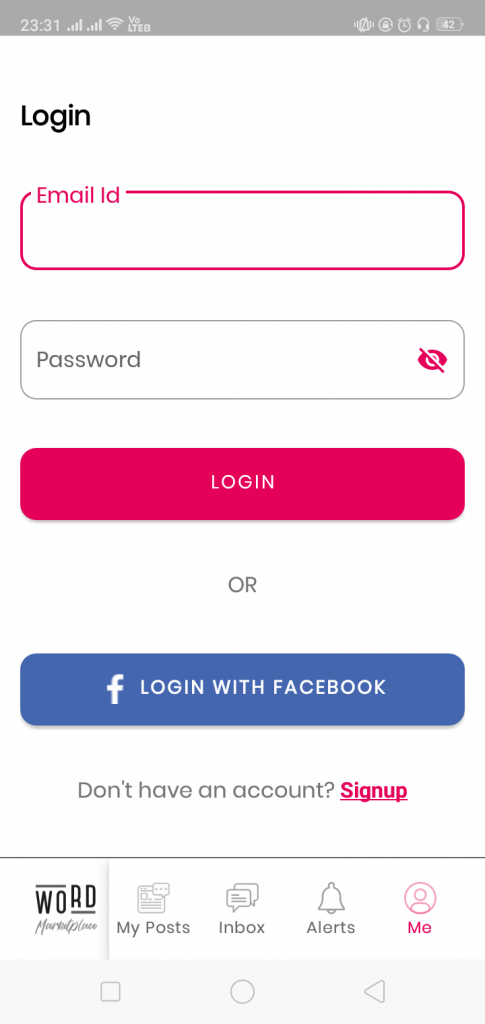 Sign up
Sign up hassle-free and set up your profile with no entry fees. Just fill in the details and you are all set to begin working.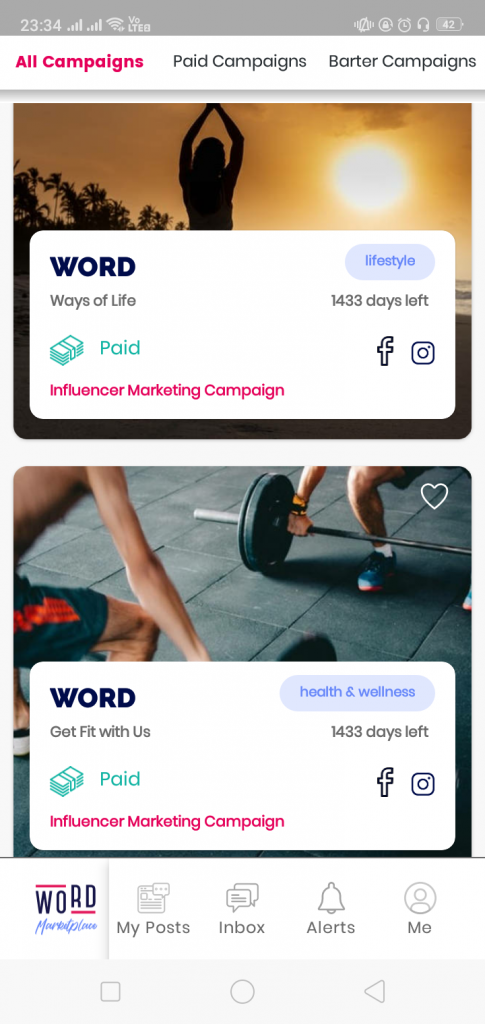 Explore and choose
There are multiple campaign briefs available on WORD Marketplace and you can pick anyone that suits you the best. You can get in touch with them in case of any queries and communicate with them directly.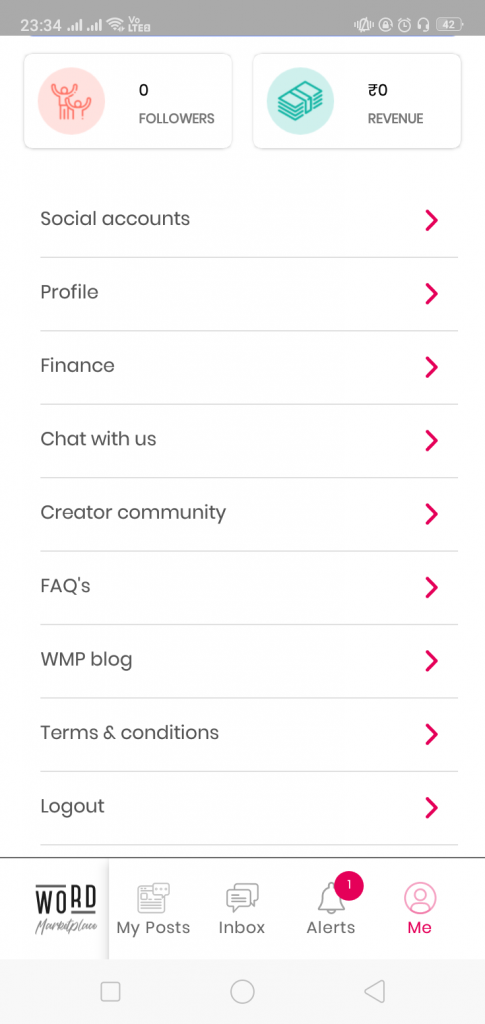 Send your content and get paid
Once you have chosen your campaign you can send them the content to get approved. As soon as the brand approves it, you get paid. You can communicate with them through messages and keep a track of your performance as well as your revenue on the dashboard.
It's as simple as that. But the question is, how to send a submission that gets approved right away?
As an influencer, you have already mastered the creating content and now all you need to do is combine with the brand's personality. Apart from your creativity, there are certain aspects that can help you make your content stand out and get your submission approved.
Research about the brand
When you select a campaign to work for, it could be two reasons- you liked their campaign or you liked the brand. Either way, it is necessary to do thorough research about both. You can try to know more about the brand. Dive deep into their history, their origin, values, past marketing campaigns, and learn everything about their product that you can. List down the pros about the brand that you can use to highlight in your campaign. Take a step forward and also research about their target audience. You will have an idea about what kind of content they consume and you can incorporate that into your submission.
Focus on quality of your deliverables
Your deliverables can vary from writing a blog, a caption, shooting pictures with it or videos. You do not need an extravagant production team to create a good product. But keeping in mind certain attributes like, the language, resolution of the image, the presentation, and editing, these small things can make a large difference. The brands might have other candidates too. But focusing on small but important things like these, can help your submission stand out and increase the chances of getting approved.
Keep the product in limelight
When working on your deliverables, remember that product is the highlight of the campaign. The brands want an amalgamation of your creativity and their product. As long as you are able to strike that balance, your content has the potential to get selected as soon as they see it. Of course there are chances for revisions and discussions. But when you are making your first impression, keep it crisp and with a mindset to give your best shot. The product needs to be showcased appropriately, every detail that they have mentioned in the brief should come as they expect.
Follow the instructions given in the brief
Sometimes a lot of brands are specific about details. They even mention them in the brief. So read it carefully. For instance, a brand might restrict you on using certain words or negations, or they might prefer their deliverables in a particular format, so keep an eye for them. If you have any questions or any suggestions, you can always contact them. The instructions are what make the brands specific and when you follow them they know that you have paid attention to details as they requested. And that again raises your chances to become their preference out of the other lot.
Stick to the timeline
Social media is a place where trends come and go in a negligible time period. So if a brand is looking for a particular timeline or deadline, then it is best to adhere to it. There could be times where brands are on tight deadlines. So it is important that you commit to them only when you know you can accomplish the goal in the desired time. Working with brands will eventually get you into the habit of it. So, if you miss out on any projects because of tight deadlines, do not worry. There will be more opportunities for you.
Check your grammar and spelling
Grammar and spellings cannot be neglected at any costs. We all know about the trollers who are just waiting for influencers to make one single mistake in their caption to go bizarre on them. And hence, brands themselves are extremely careful about it. Analyze your content one, twice or even thrice if you have to. But be sure of your final deliverables.
Keep you communication clear
Always be clear about your needs, goals, and services with the brands. Clear communication gets work done faster and it's easier to maintain the efficiency. You can share your opinions, give your suggestions, and recommend things to them. Clear communication builds understanding and helps you establish an effective management of work. In case of delays in submissions or any help, you can reach out to them and have every conversation available in your WORD Marketplace inbox at all times.
The obstacle faced by budding influencers is not that they can't find projects to work on. But, it's hard to find consistent projects that you love to do. Whereas with WORD Marketplace, this is the benefit that you enjoy. It is a space built especially to connect influencers with brands and vice versa.
With every project submission and approval, your content gets better, your social media grows and your portfolio on WORD Marketplace gets stronger. The hassle to find work comes to a stop here. All you have to do is decide which brands you want to work with and get paid as soon as your submission is approved. Get started!