Instagram Updates in 2019 That Will Set The Precedent For 2020
Thanks to Instagram, we have a truckload of influencers changing the way we consume content online. The social media platform is constantly looking for ways to improve their user experience by keeping at par with the new trends in the digital ecosystem. 2019 saw the coming of a new Instagram era filled with updates enough to excite any user. In fact, these updates have improved the business of influencing drastically, giving both brands and influencers an opportunity to better their offerings.
Below are few updates that Instagram rolled-out and is testing out this year. Take note, boys and girls, it's time to tick off the have-you-tried-Instagram's-new-features checklist. 
Create Mode
Instagram introduced new camera features that allows users to be creative with their content. When they're on Camera Mode, they're given options such as Boomerang, Superzoom, Hands-Free, and Rewind to shoot differently. More than that, Instagram users can now use Instagram Stories without posting any pictures or video. Create Mode gives users the option to interact with their followers via GIF's, stickers, templates, 1 year ago, countdowns, background colour change, and background music.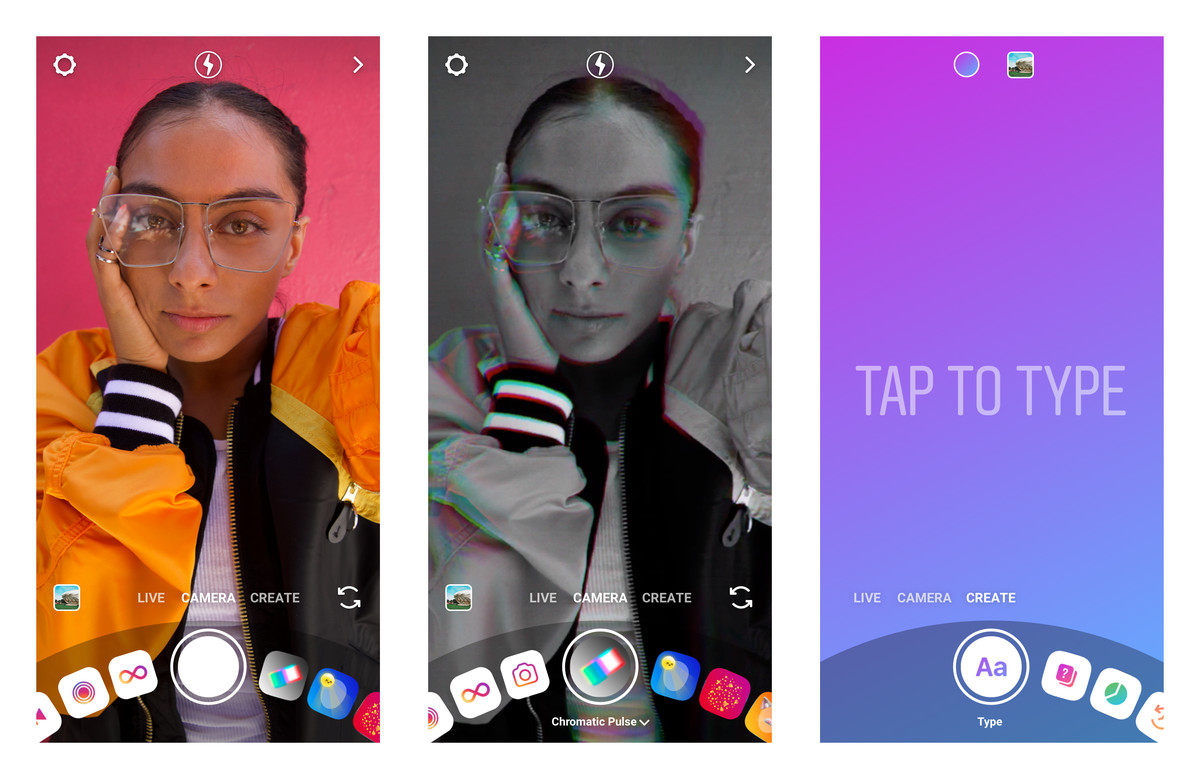 Interactive Ads in Instagram Stories
The introduction of interactive ads on Instagram Stories gave brands the opportunity to tell their stories differently. Instagram discovered that 60% of businesses use interactive elements such as hashtag, @mention, poll stickers etc. on their stories to boost engagements. Now, businesses can use interactive ads on Instagram Stories that allows them to experiment with their ads, making it more compelling for their audiences to engage.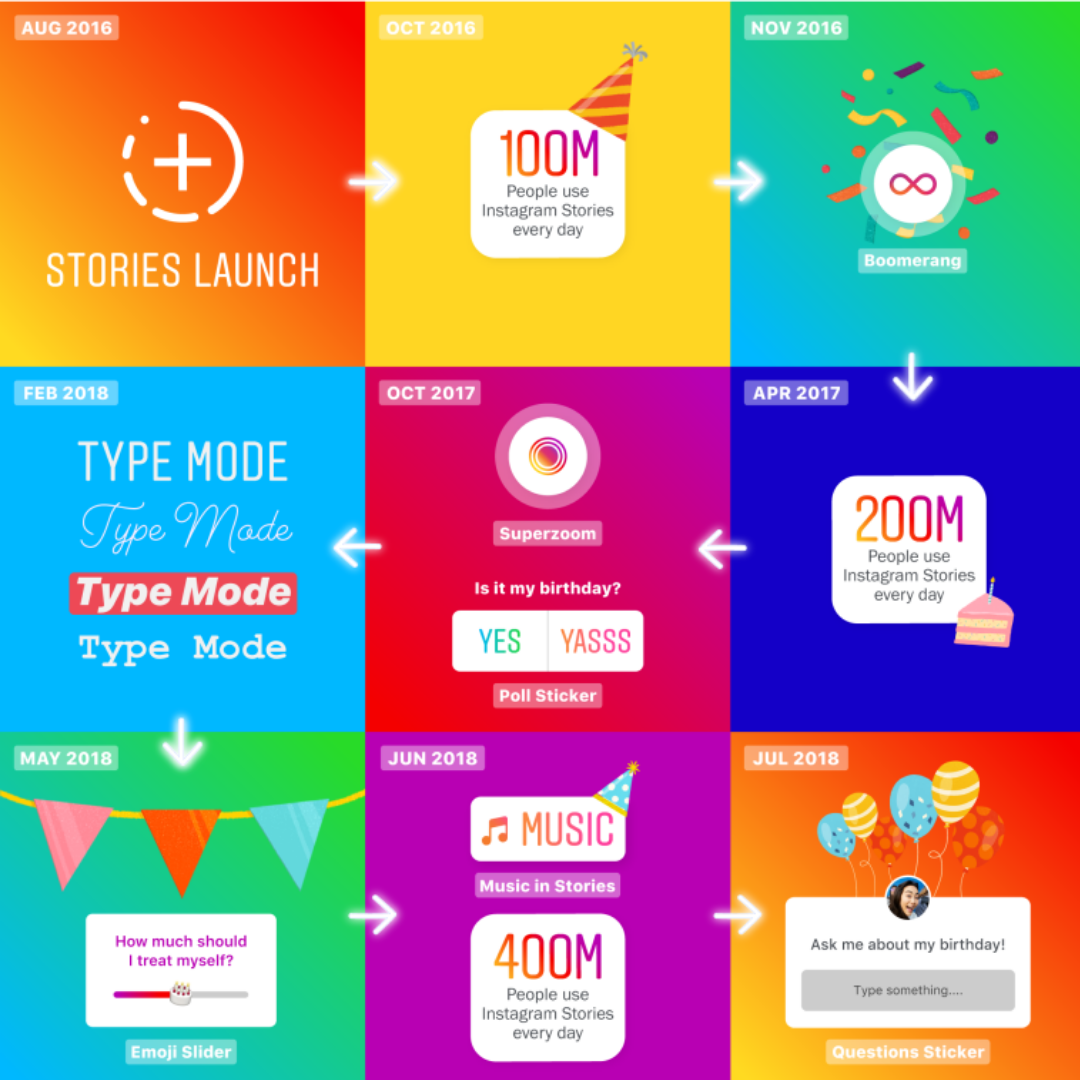 Shop Looks From Creators
With this feature, users can shop looks from content creators they love, directly from their account. Since creators have the potential to tag the products they've used on their post, users can click on the tag to discover information about the product, including the price. This feature makes it easier for users to shop on the spot without going through the hassle of constantly having to DM or comment under the creator's posts, asking for the product info.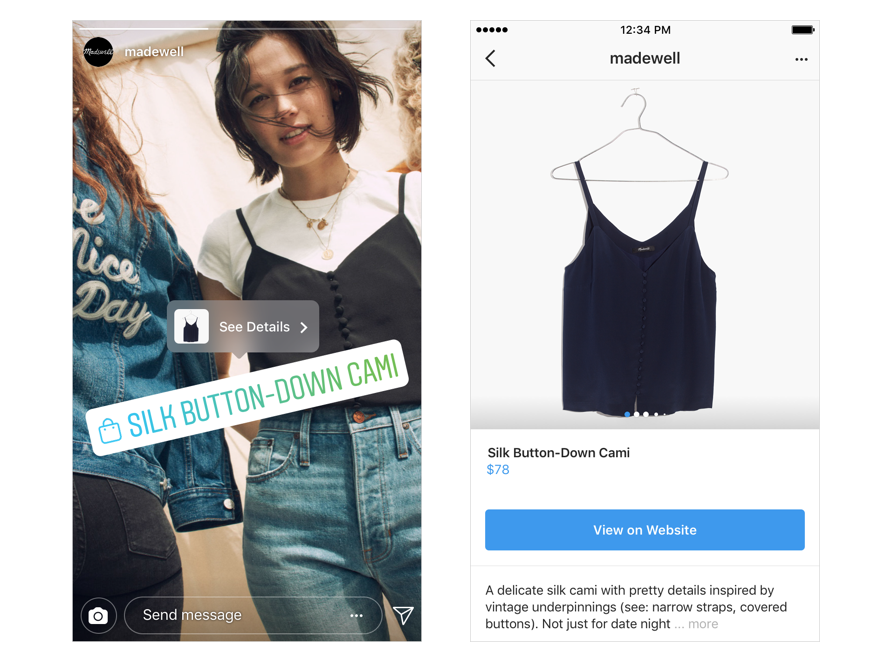 Checkout
Instagram's Checkout feature makes it convenient and hassle-free for users to buy products from the brands they love. Not only can users save the products for later and share it among friends, but can also shop their favourite brands without re-entering their payment information as it is saved and protected on Instagram. Users can now discover new products and purchase it within the app without moving onto another browser.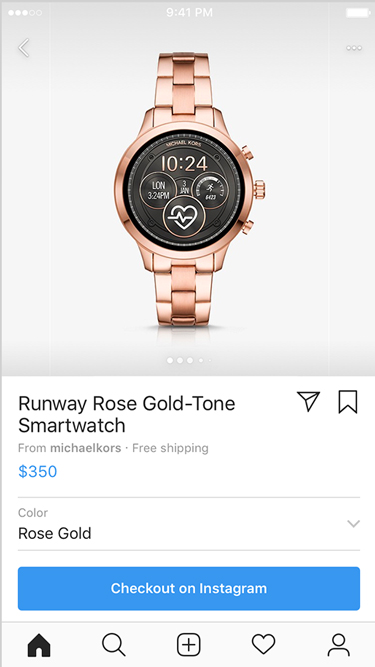 Branded Content Ads
In an attempt to improve ads transparency, Instagram introduced the Branded Content Ads where content creators can mention their paid partnership with a brand. Content creators, therefore, become trusted sources of credibility. This feature is available to all businesses, who can then get access to the insights of the campaign by accessing it through Facebook's Ads Manager.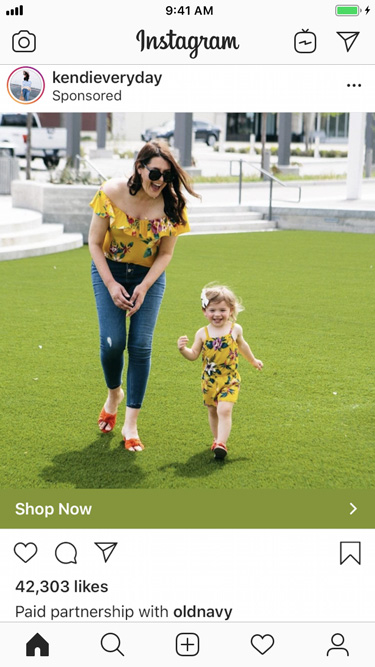 Donation Sticker
The donation sticker on Instagram stories will let users raise money for charity via Instagram.
Users can go through a list on NGOs mentioned and customize the content accordingly. All the money collected will go to the NGO. This is a great way for creators and brands to support and mobilize a community to a cause, especially on important days of the year. Having said that, the feature is currently available in the US only.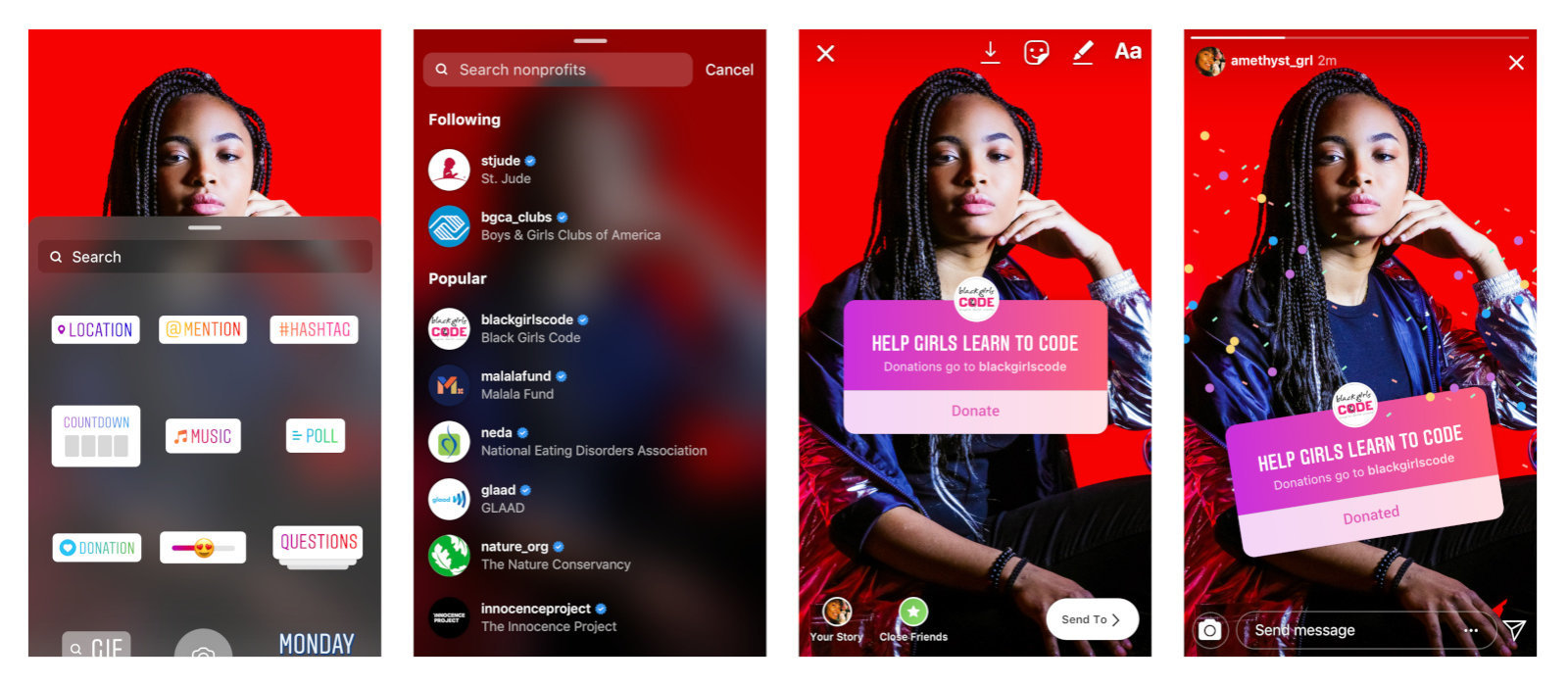 Creator Profiles
Influencers with a 'Creator Profile' will get access to Instagram Creator Studio on their desktop, apart from Instagram Insights. It helps them understand and infer their analytics metrics and demographic information better. In addition, creators can filter out their DM options, allowing them to segregate important messages from friends, family, businesses, and spam.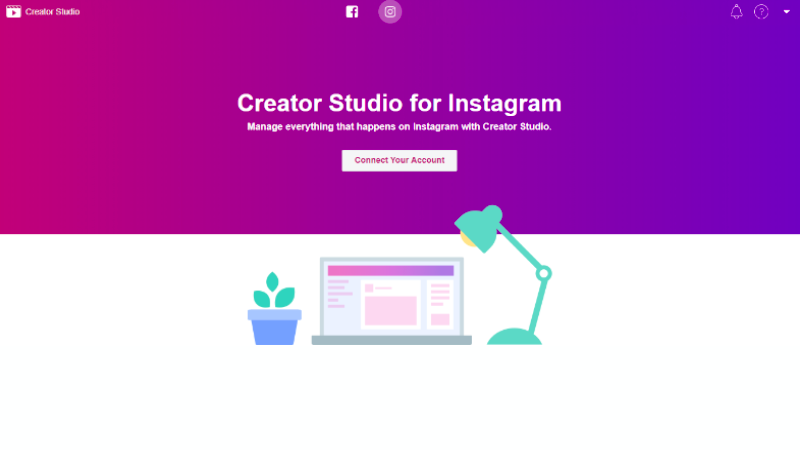 Shop With Augmented Reality
Instagram is currently testing out their Augmented Reality shopping features where users can try on brand products. Currently, select brands like Warby Parker, MAC Cosmetics, Ray-Ban, and NARS Cosmetics only have access to this feature. The Augmented Reality shop feature is said to change the shopping identity of Instagram, giving a major opportunity for brands to increase their sales and engagement levels.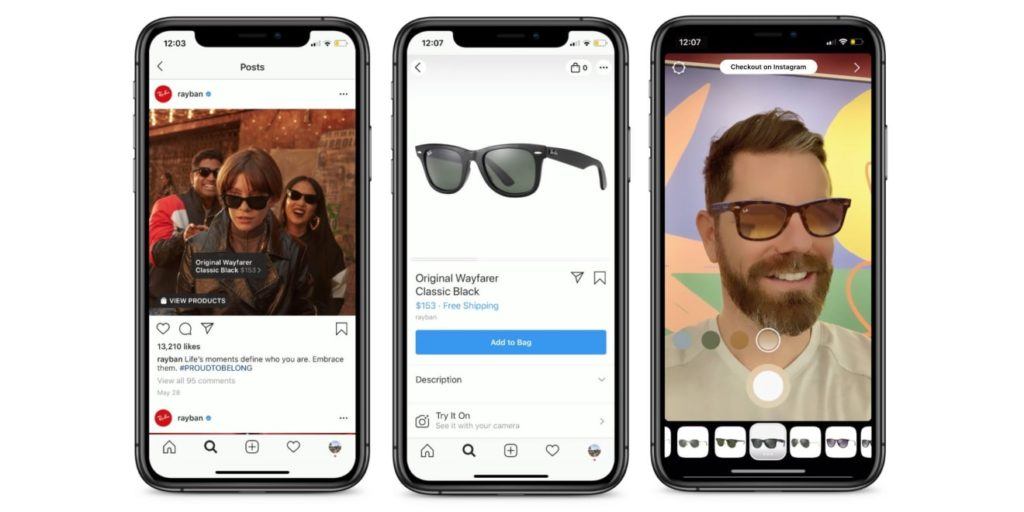 Instagram Story Filters
Facebook's Spark AR Studio, the software Instagram uses to create custom filters, will soon be made available to everyone to create their own filters. Few influencers and brands have access to it currently. A complete roll-out of the feature will bring in creative ways brands can market their products.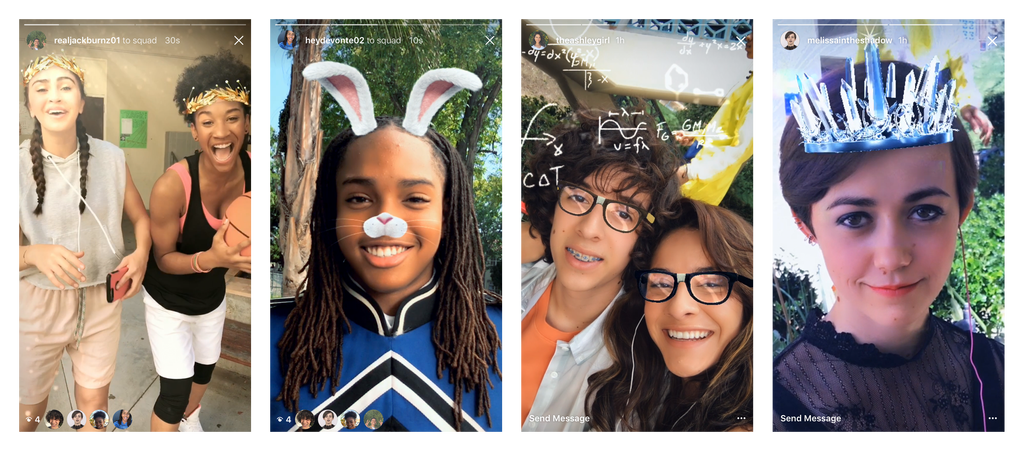 Hiding Likes
Instagram testing out their like-ban feature on people's photos in many countries received a lot of backlash from the influencer community. However, Instagram did it with the intention to allow people to focus more on connecting with people though authentic content and not based on the number of likes. The game changer for brands and influencers though, will be that of tracking campaign engagements through other metrics like comments, shares, brand lft and sales lift. In addition to that, marketers can better understand their campaign results via Ads Manager, which gives them access to their campaign analytics. Influencers, on the other hand, will have to up their content game to meet the quality standards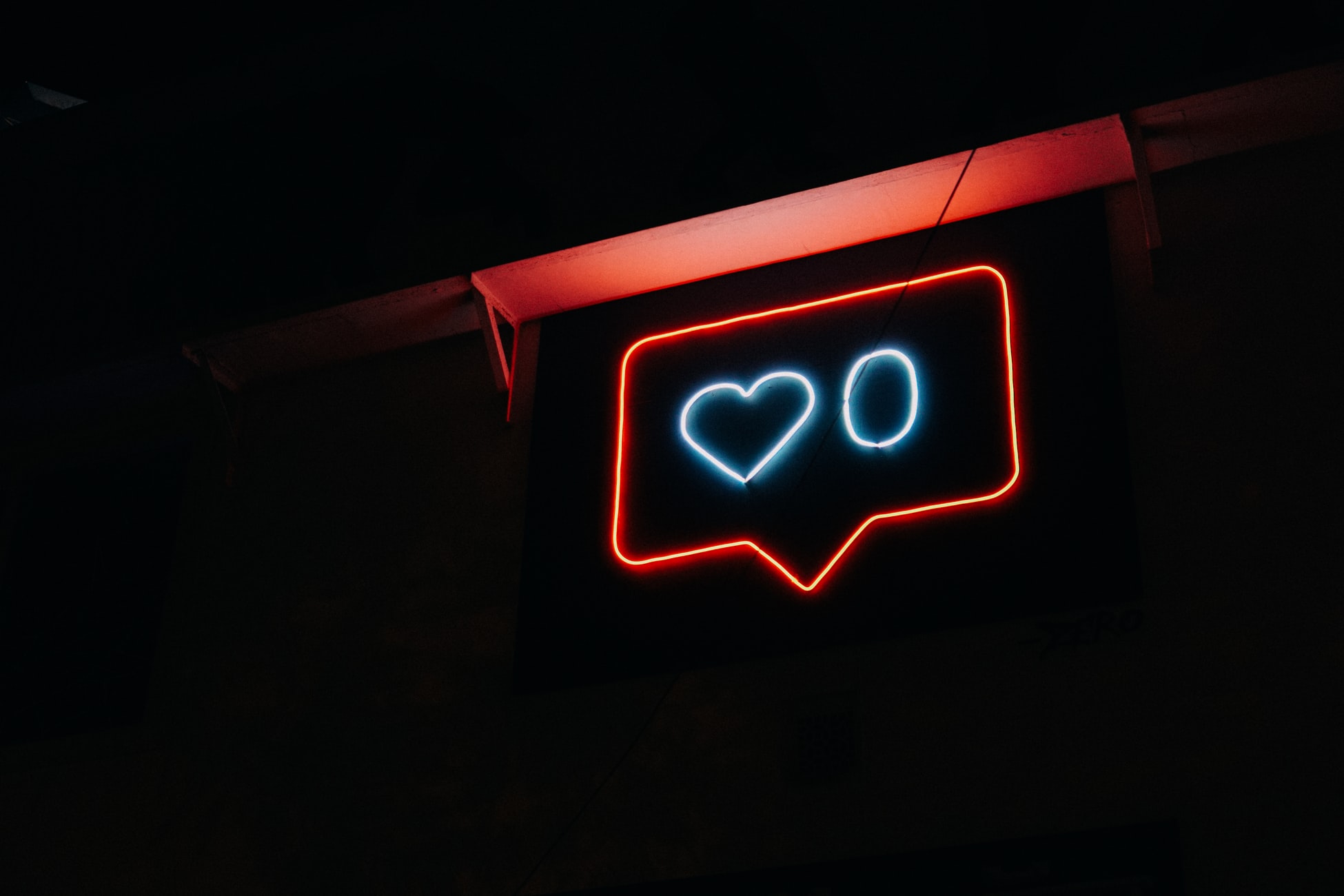 These updates are Instagram's response to building a platform that is user-friendly and fair to both brands and influencers. While most of these features are either in their beta version or rolled out only in a few countries, it will determine the way we all consume content in the upcoming future. Moreover, it will create a breakthrough for marketers and influencers to better the business of influencing.