Top Food Bloggers in India 2021
The way to a person's heart is through their stomach. This is a phrase to live by. Don't we all agree to that, huh? No matter what kind of food we like, no matter if it is a midnight snack or a morning on-the-go breakfast, no matter if it is a leisure dinner night or a street food hopping kind of day, there's food for every mood.
There are times when we know exactly what to eat and where to eat. But at other times we are clueless. For the sake of both these situations and many more that we come across when deciding what to eat, here are the top 13 food bloggers for you that you must know about in 2021. This list is specially curated for your every need. You want recipes? We got it. You want to know about new food outlets? We got it. You just want to enjoy endless scrolling through food posts? Well, guess what, we got it!
Bake with Shivesh
Shivesh Bhatia is a successful food blogger, baker, social media influencer, author, and a YouTuber who's on a mission to make baking easy and fuss-free. He runs his blog by the name Bake with Shivesh and has over tons of baking recipes, tips, hacks, and all the science that goes into baking a perfect dessert. He has the answers to everything that you need to know about baking. This self-taught baker will definitely change your perception of baking and make you fall in love with it.
My Tasty Curry
There's no way that you can ignore how dynamic and exuberant are Rekha Kakkar's recipes. She is a food blogger who goes by the name My Tasty Curry and also has a YouTube channel. Her recipes range from something as simple as Pulao and to something as fancy as Cowboy Caviar. If you are learning to cook or just want to add variety to your dinner table, then My Tasty Curry is who you need. She knows her flavors well and once you engage with her, you will master that art too.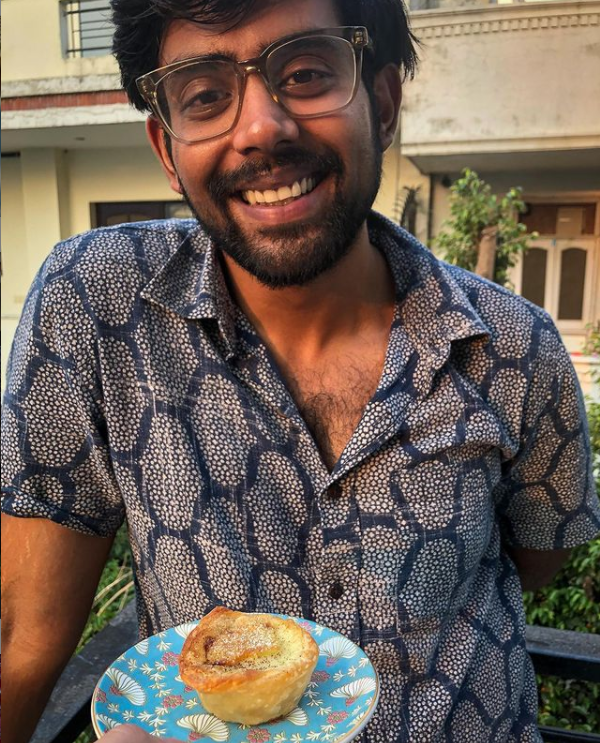 Archit Agarwal
Archit Agarwal is a food blogger who believes in the joy of simple treats and it's no surprise that his blog goes by the name 'Life of Simple Treats'. His Instagram feed alone can make you drool, so imagine the number of delicious recipes you can explore on his blog. He is a food blogger who is always enthusiastic about learning new things and hence, he collaborates with multiple different bloggers as well as chefs. And of course, he believes in sharing all the food wisdom, so you are in for a big treat.
Archana's Kitchen
When you visit Archana's blog, be prepared to be overwhelmed by the variety of recipes that you will come across. Her blog has more than 10,000 recipes for you to explore. Even if you try one of them daily, you will never have to repeat the same recipe again for a very long time. Her strong Instagram game will make you feel like you are in a food fest. Don't miss out!
Mumbai Foodie
It is always good to keep around people who know food better than anyone. And Mumbai Foodie is one of the best in the business. They are an Instagram food blogger who not only know about the places to eat but also know what's good and what's not. Their insights on food will keep you engaged, entertained, and informed. Their posts range from talking about 70+ vada pav stalls to answering questions like why should you order directly from the restaurant and everything in between.
The Crazy Indian Foodie
The Crazy Indian Foodie is a blog run by Devanshi Sanghvi, who is not only a food blogger but also a travel blogger. She is a blogger from Mumbai but she is an avid traveler who explores different travel destinations. You can know all about her experiences on her blog page as she takes you through a new destination, a new culture, and lifestyle with every piece of her blog. You can expect to see everything in between tapri ki chai and lavish hotel stays.
Foodie since 96
Mehak Dhawan is a Delhi-based food blogger who runs an Instagram page and YouTube channel by the name Foodie since 96. If you are someone who's always torn between trying out new food but is scared that it might not be as good as you expect it to be, then you need to check her page. She has tried and reviewed a number of food items, restaurants, stalls, and knows what's good and what's not. Foodie since 96 is the food pal everybody needs in their lives.
Kitchen of Debjani
The Kitchen of Debjani is a blog run by Debjanir Rannaghar who is also a Financial Analyst by profession. Her blog is a mix of all Indian recipes ranging from street food to authentic delicacies. Her recipes are a fix for all kinds of occasions and people who just want to enjoy a good hassle-free meal.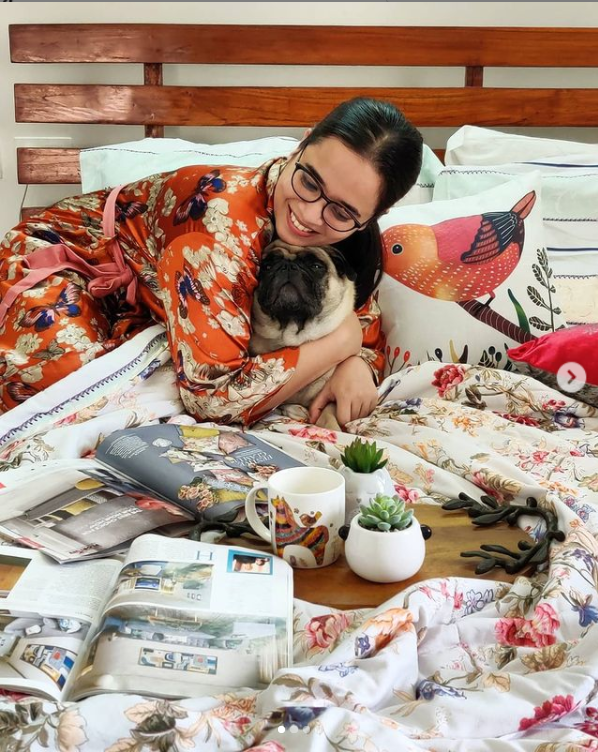 Fun Food Frolic
Food is all about comfort and hence, cooking should be comforting too. This is the idea of Hina Gujral who runs the blog Fun Food Frolic. Her recipes are so easy and dynamic that you cannot resist trying them out. You can find anything and everything here that makes a wholesome meal for your home. 
Chef Meghna
Has this ever happened to you that you neglect food items like masala mix, chutneys, and dips win your heart because these little things make the meal taste the best? Well then, Chef Meghna is here to help you with it. Her recipes are all about making great meals and making ingredients that make those meals what they are.
Dil se Bhukkad
Dil Se Bhukkad is an Instagram food blog that explores the best of street food out there. There's every street food on their page that you can think of. But the good part is that they know all the best places. If you are a street food junkie, then there's no way you can miss out on their posts.
Madhura's Recipe
Madhura's recipes are all about being dynamic but her authentic Mahrasthrian recipes are to die for. Her recipes are a collective of daily meals and innovative festive meals and snacks. Her attempt to encourage authentic
Maharashtrian cuisine will make you a regular visitor of her blog. Also, another fun fact about Madhura is that she's the only trilingual Indian food creator.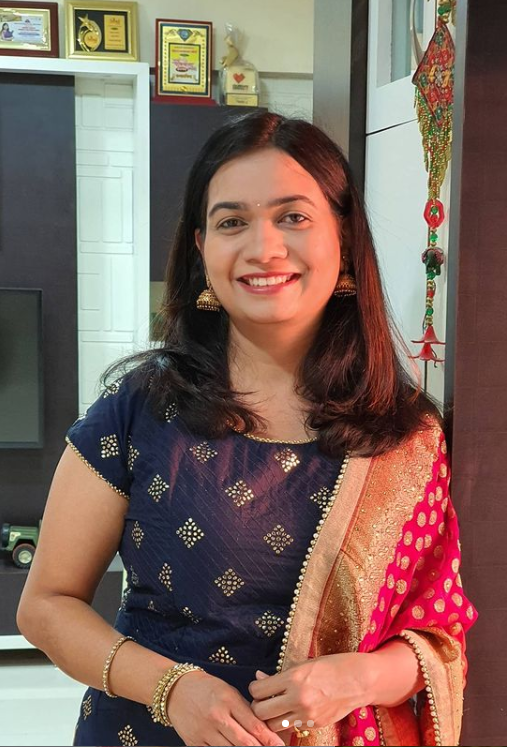 Ranveer Brar
Ranveer Brar is known popularly for the cooking show Master Chef. Apart from being a part of many television shows, he also runs his own blog and has a huge social media presence that is hard to miss out on. He is here to take you along on his culinary journey, and believe us, it's magnificent!
To make a living out of eating is a dream of most people. To become a successful influencer or a food blogger you need to be more than just a foodie. To make a career as a food influencer you need to start somewhere and that could be by exploring places around you. As you proceed all you would need to keep moving forward is your content marketing and brands who are all set to explore influencer marketing for their business.
WORD Marketplace is an influencer marketing platform that can connect you to brands that are actively looking for bloggers and influencers. All you need to do is sign up and start exploring your options. Once you find brands that you'd like to work with, just send them your submission and get that gig!