Tips To Become a Travel Influencer
There was a time when we blamed films like Yeh Jawaani hai Deewani, Dil Chahta Hai, Zindagi Na Milegi Dobara for instigating the idea of travel. But now, the travel industry is booming because of the travel influencers more than these classics.
Wanderlust is addictive. People want to take trips to the mountains, dive in deep seas, go on safaris, visit museums, some want to hitchhike while some have a pre-planned luxurious trip, there's so much that people do for traveling now and there's so much that they want to. The travel industry has evolved a lot. Earlier there used to be travel agencies and now there are travel influencers. Since everything is digital and mostly transparent people find no difficulty in figuring out the best hotel deals, the fastest routes to the destination, the best local food, and famous spots to visit. "Why", you ask? Well, thanks to social media and influencers.
If we say that social media has been the birthplace of a lot of career options, individualism, dreams turning to reality, we won't be exaggerating it because it is true to the core. One such dream that came true was the fact that people can get paid to travel. It opened gates for so many travel enthusiasts, bloggers, hikers, writers, photographers, and so many people from different verticals. Traveling was looked upon as a luxury before but there are so many cheap options and easily accessible information that it's now a necessity of contemporary times.
Some might low-key envy these travel influencers for the life they live but it's a fact that followers of these influencers reap equal benefits too.The impact on influencer marketing on consumers can be seen on various levels. They get genuine feedback, discounts, new suggestions, and unbiased reviews from the influencers which helps them make their purchasing decisions easier. But one might still wonder, "How to become an influencer? Do they really make a lot of money? Are brands really paying people to travel?" So let's look at how to become a paid travel influencer even in these competitive times.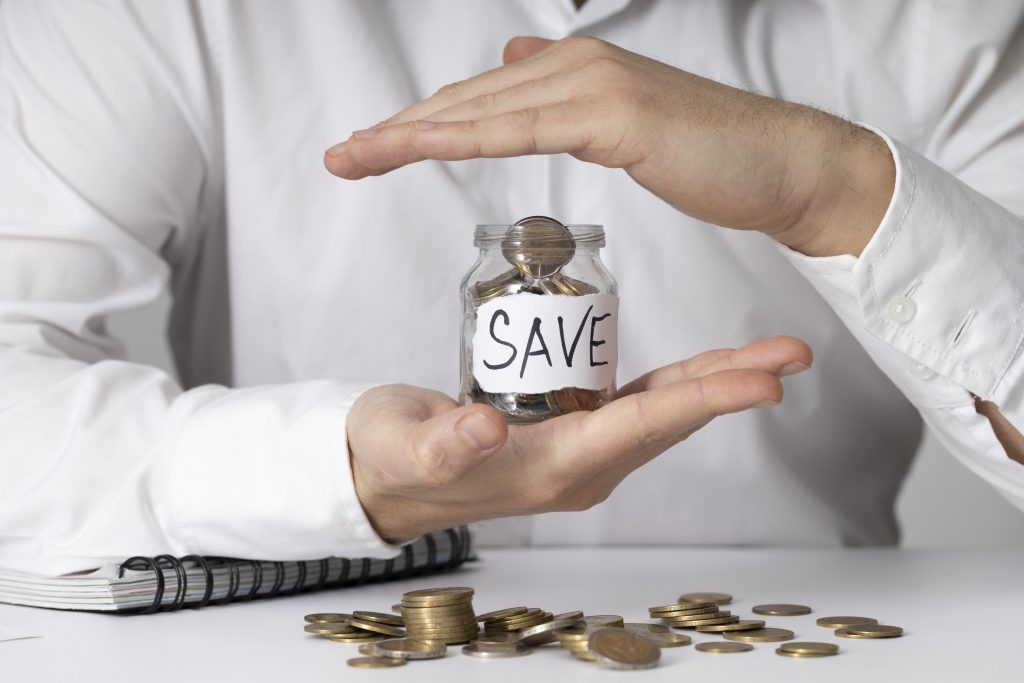 Start saving already
When you are at the start of your career or even planning to be a travel influencer, it goes unsaid that you need an audience first. If you have already been traveling all your life, then it is pretty amazing. But if you are looking for a career shift from a 9 to 5 job to a full-time traveler, you need to save up so you can start traveling.
You can start with local places first. Travel does not always mean that you have to visit the most popular or exotic destinations. You can pick nearby locations that are easily accessible. You must do thorough research first regarding the destination, food, hotels, popular spots, culture, and a lot more to understand the place you are visiting. You must keep noting everything possible, the average time to reach the destination, the daily expenses, different routes, landmarks, hotels, hostels, their location, charges, and other basic things that as an independent traveler one would like to know. And if traveling comes naturally to you, this should not be hard for you.
There are a lot of individuals who have a different profession other than being a full-time traveler yet manage to take a few trips in certain periods of time. There are a lot of artists, freelancers, remote workers, planes and ship crew members and so many other professions who manage to work for a living and save up enough to fulfill their passion for traveling. They might not do it to choose travel influencer as a career but they do it just for fun. But to get started as a full-time travel influencer, this little hack could come in handy.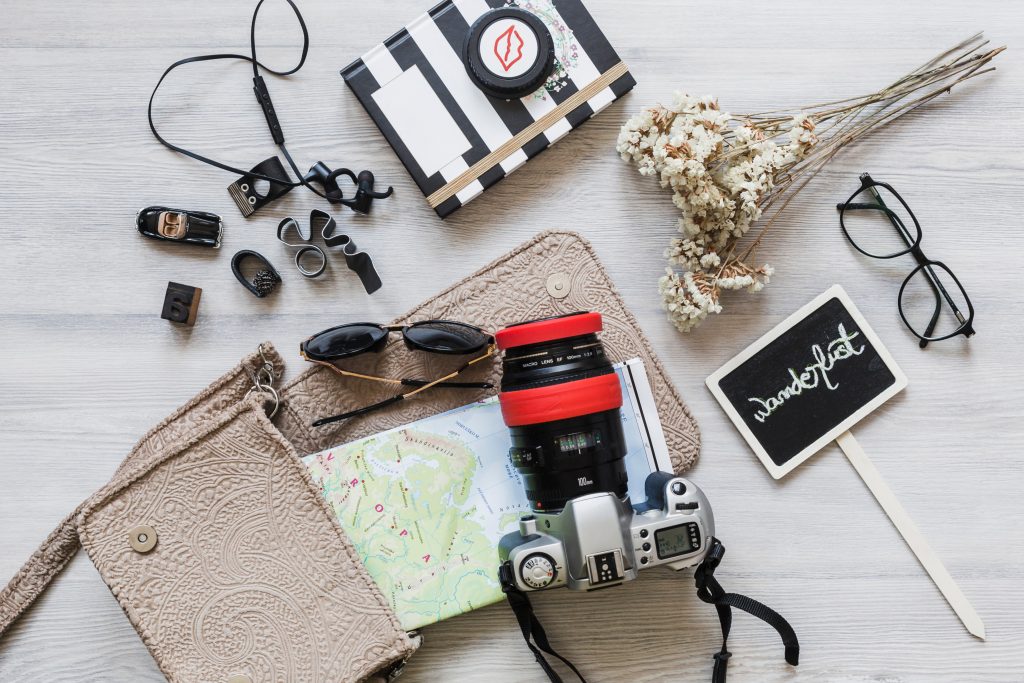 Invest in equipments
How do travel influencers work? They click nice pictures and put them up on their social media. It's literally that simple but with a smidge of technicality involved. Pictures help you build a connection with your audience. A great picture will give your followers a glimpse of happiness that one can feel by actually visiting that place. It's tempting, beautiful and on social media, it makes people want to share it with their friends so they can start planning, they like it, they comment about what they think of that picture, they take screenshots of it and use it as wallpapers, they repost it and give your credits.
All of this is possible when you have the right equipment. Depending on your style, you could choose mobile phones, professional cameras, or even a polaroid camera for that matter. If you are a professional who has a way of working with lights, you might need to invest in those too. You need a laptop and some photo editing software too. You can choose to hire people who have this equipment, or rent them or even buy them for yourself. If you are starting out, still learning about things, then you can always hire professional photographers and videographers for this.
Be diverse
When we say traveling, there's a whole lot of things that you can do. And you should do them. As a travel influencer, you have to focus on creating content around traveling. You can't do that by just talking about the journey or hotels and pieces. You have to share your experiences with people to connect with you. As a travel influencer, one thing you must remember is that never stop exploring.
Build your content around different activities, talk about the culture, the known and unknown facts, talk to the locals, share your experiences at the beach, in the spa, new markets that you visit, animals that you see, green lands that you come across. Capture everything that you can about the destination you visit and do not fear to experiment with your content. Since travel in itself is such a big spectrum, you can never run out of things to talk about or post on social media. When you travel, you shop, you learn the history of a new place, you learn new languages, new greetings, new food, new people, everything is different. Each destination is different from the other and is sometimes the same place is different from itself when you visit it the second time. Diversity is all around and a travel influencer, you must capture it.
Work, even on holidays
When you are an established travel influencer, your work is going to be like a holiday in itself. But you would still have holidays with your friends where you would pick a destination, research and find the best deals for yourself and experience a new place as a visitor or tourist and not a travel influencer. But even at such times, share your experiences with your audience. Tell them about your plans, show them your room, talk about the services, and take them through the place virtually. This is something that almost every individual on social media does when they visit a new destination.
Keep doing it because irrespective of the size of your audience, this is always good for a travel influencer. By doing this, you open ways for new collaborations and your audience understands that travel is your passion and your reviews would be genuine even if you are not getting paid to do so.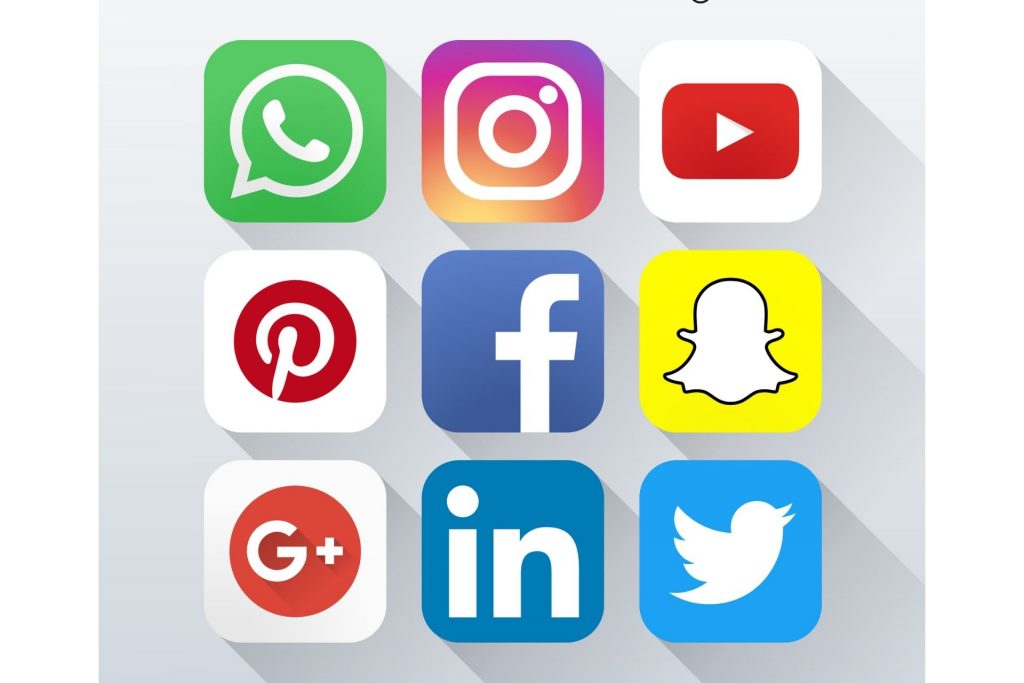 Use all the mediums possible
While you explore destinations, also explore various social media platforms. Do not just stick to Instagram, because your audience is everywhere. They are on YouTube, Facebook, Snapchat, Zomato, Trivago, WordPress, Medium and so many more. Since your content is going to be diverse, be experimental with the execution and choice of platforms too. If you are trying to become a travel influencer and are just starting out, then try every platform that you can. Post pictures, videos, write blogs, make vlogs, or even write reviews.
However, depending on your niche, audience, and type of content, you can also choose to stick to just a few platforms. There are no compulsions nor limitations to the platforms available for you.
Speaking of mediums, you can use WORD Marketplace which is an influencer marketing platform that lets you find work for yourself. You can pick campaigns of your choice and get to work on gigs that really add up to your goals.
It seems like the life of a travel influencer is all fun and games until you realize the amount of responsibility that they undertake. Travel is very personal to every individual and as a travel influencer when you are giving information or reviews about places, you have to keep that in mind. Since people are making their travel plans wholly or partially based on the knowledge they have gained from your page, you have to ensure that you provide independent, well-researched, and unbiased information.
To get your journey as a travel influencer started, you can also be a part of influencer marketing platforms that will not only help you get more clients but will also help you build a portfolio for future opportunities.
There are certain traits that most travelers miss out on because they are negligible but of high importance. However, you must have those skills and traits. To name a few, you must have good communication skills, you should be a good organizer, you need to be punctual, physically active, know your way around adjusting to new things, and the environment.
These are a few of the many traits that a traveler should have to make their life easier. The future of influencer marketing is vast and to be a travel influencer can be a little overwhelming in the beginning but as you grow into it, you will realize that there's nothing else that you would prefer over this.