Top Instagram Influencers in India
The influencer market has expanded and flourished to an extent that it is hard for anyone to not notice it. If we look back at the time when influencer marketing had just started, it was mostly the big established businesses who were opting for such a dynamic strategy. Just like every marketing strategy this one also was being tested and experimented with by marketers and businesses. Now, influencer marketing has successfully become a priority for most brands.
In recent times, a lot of small brands have started emerging. Some might be fairly new whereas others might be pretty old. But the reason why they are both capable of getting an equal amount of recognition is influencer marketing. The future of influencer marketing is now quite clear. It is believed to make an even bigger impact on consumers than it has made so far.
Niche is one of the core factors that fuels influencer marketing. And hence, earlier a lot of brands could not use influencer marketing because it was difficult for them to find influencers from their niche. Even if there were influencers from the same niche as theirs, then they were not very reliable. But now, with the help of influencer marketing platforms, finding an influencer from a particular niche is a piece of cake.
One such influencer marketing platform is WORD Marketplace. If you are wondering how to use an influencer marketing platform or if it is something that you can deal with hassle-free then WORD Marketplace is what you need. To find an influencer for your brand campaign, all you need to do is post a campaign brief and you are halfway there to create a successful influencer marketing campaign. As soon as you submit a campaign brief on WORD Marketplace, influencers will start approaching you with their content. And then all you have to do is pick the best ones.
Now that you know how to find influencers and how easy it can be, here is a list of top Instagram Influencers in India that you cannot miss out on.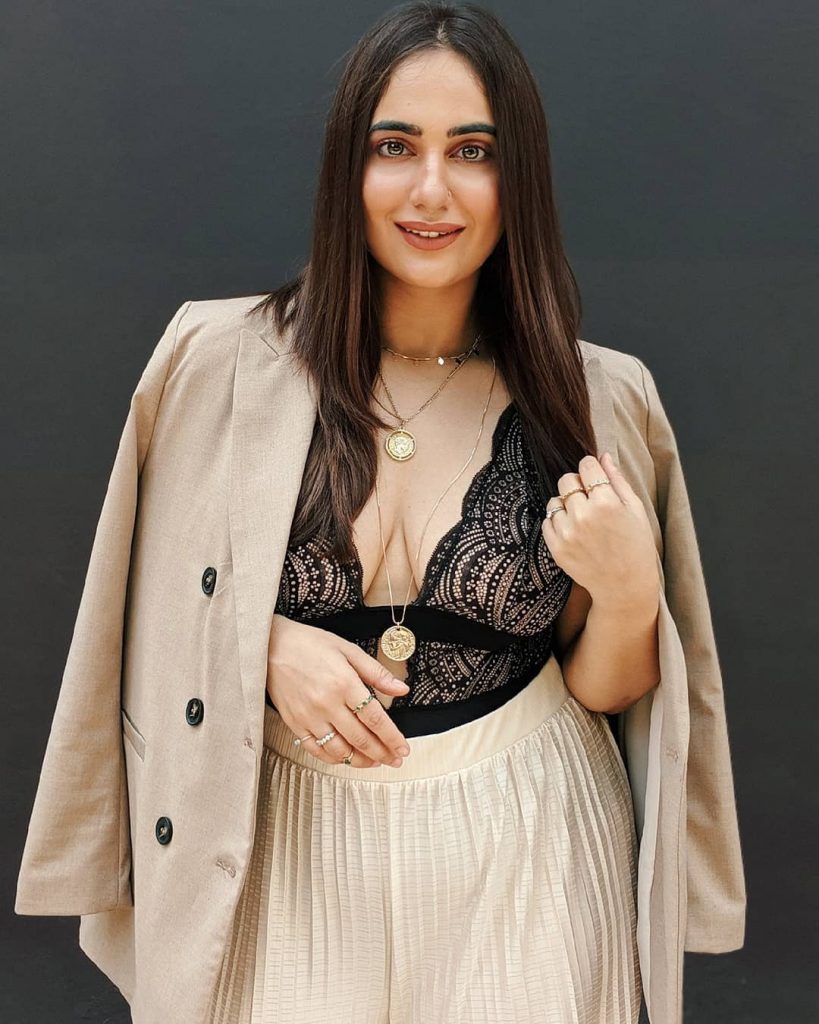 Kusha Kapila
Kusha Kapila has become a millennium icon in no time. She is a social media influencer and an actress. Her career started with iDiva and now she is a sensation. Her content is full of wit, humor, and sarcasm. And you can see a touch of it in her original content as well as her brand promotions. Kusha Kapila is also looked upon by her followers as a bold personality who is also a successful influencer.
Dolly Singh
If you know Kusha Kapila, then you definitely know Dolly Singh as well. Similar to her colleague Kusha, Dolly adds a spark of wit to her content. You can expect to see a lot of original content from her that is relatable to many people on many levels. She is popularly known for her many characters as Raju ki Mummy, Zeenat, and Guddu Bhabhi. She has had some successful brand partnerships and has also debuted as an actor with a Netflix series.
Natasha Noel
Natasha Noel is an Instagram fitness and body positivity influencer. She has garnered a huge following for her fearless opinions on mental health and societal stereotypes. Her content revolves around talking about personal and public issues. She also has a YouTube channel where she teaches yoga and gives fitness tips. She also an aspiring writer and runs a regular blog post on her Instagram under #TruthBombMon. Natasha has also been a TEDx Speaker where she has shared her personal experiences and struggles.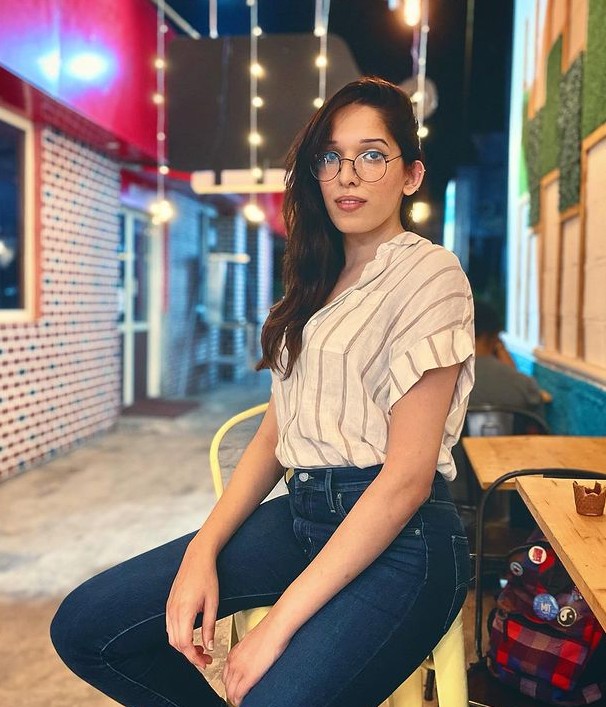 Trinetra
Dr. Trinetra Haldar Gummaraju, also known as ind0ctrination on Instagram, is an LGBTQ+ activist, a doctor, and also a content creator. She is a transwoman who has been constantly using her platform to spread awareness about the LGBTQ+ community and their struggles. She has also been very vocal about her social and political views on her Instagram. In the past couple of months, she has worked with some of the most popular brands like Netflix.
Tanaya
Dr. Tanaya is also known as dr_cuterus is a women's health and sexual health influencer. She talks about topics that are not being discussed enough but need to be. Her content talks about everything related to generic sexual health and with every piece of content she makes an attempt to give the right sex education and burst the prominent myths. Her recent collaboration with Stayfree was #ItsJustAPeriod where she was on a panel with few other women influencers to burst the stereotypes around menstruation.
Akshar Pathak
Akshar Pathak is an Instagram content creator who has a very simple yet striking feed and visuals. His content revolves around his daily life experiences and some of the most relatable instances. His humor and sharp wit have been loved and appreciated by all his followers. He has worked with many brands on collaborations with brands like Amazon Prime and Wendy's.
Viraj Ghelani
Viraj Ghelani, who started his career with the online video content platform Filter Copy has now successfully built a community of his own. His content consists of many comedy sketches, relatable rants, and some indigenous content. He has done collaborations with both brands as well as other influencers from the same fraternity.
Tanmay Bhat
Tanmay Bhat has always been famous for his venture AIB. But now his followers and fans can see multiple independent and original content on his Instagram as well as YouTube. He runs a successful YouTube channel that consists of vlogs, roasts, gaming, and his other channel is all about finances, investments, and podcasts. He has done multiple brand collaborations with brands like Netflix, Amazon, Mama Earth, etc.
Bhavan Bam
Bhuvan Bam who is known as and will always be known as BB ki Vines is a successful content creator, influencer, singer, writer, comedian, and YouTube. He is the first Indian individual to cross 10 million subscribers on YouTube. Bhuvan Bam has been a brand ambassador to many brands like Mivi, Tissot, Tasty Treats, Beardo, Lenskart, etc.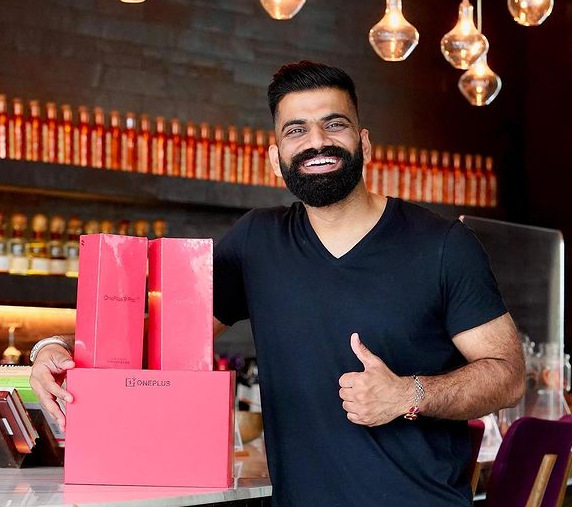 Gaurav Chaudhary
Gaurav Chaudhary, popularly known as Technical Guruji who is famous for making videos in Hindi on technology. In his content and videos, he reviews different electronic products, gadgets, and accessories. He also shares his personal experiences through his vlogs. He has reviewed a variety of electronic brands on his channel and has even done brand promotions for brands like Samsung and Apple.
These influencers belong to different niches and come from different backgrounds. They all started as micro-influencers and through their original content and the online community they have been able to gather such a huge following today.
To collaborate with an influencer, as a brand you should prioritize more factors apart from how popular they are. One of the most important things to keep in mind is their niche and their engagement rate. Apart from these top influencers, you can also collaborate with micro-influencers who too can bring you desired results. It is important to make your choices since influencers are at the core of your influencer marketing campaign. But it is also to remember that to build a successful influencer marketing campaign you also need to create a killer campaign idea.
With a bit of consistency, creativity, and the right influencers by your side, you can accomplish your goals through influencer marketing and secure your brand's profits in the long run.