Top Instagram Thrift Stores in India
This pandemic has made us recognize many things that were neglected even though they were in plain sight. No, we are not being philosophical. We are talking about thrift stores that were around us all this while and it's surprising that in a day and age of 'being woke' we almost missed sustainable fashion.
"But what does a pandemic have to do with thrift stores?" This pandemic gave everyone an opportunity for independent small businesses to carry out working remotely. That gave rise to many small shops on Instagram and thrift stores are snowballing each day. Believe it or not, but there has now birthed a new community of thrifters on Instagram and we are here for it.
But how do these thrift stores work?
Thrifting or thrift shopping means buying second-hand clothes from thrift stores or from flea markets, or even from someone you know for that matter. If you have ever bought anything from Sarojini or Link Road, then you have probably ended up with second-hand or thrift clothes already.
The thrift stores on Instagram are either selling their own personal old clothes or they are sourcing clothes from thrift sellers and making them available for people on the internet. The process is simple. They put up the images, sizes, and prices for you to check. Since these are thrift stores, they usually have only one product in one size. But now that there are so many thrift stores on Instagram, there is always a chance that what you cannot find at one store, you can find it at another.
We have curated a list of the top Instagram thrift stores in India for you to shop from. The list is diverse, suitable for both men and women, and hence, we believe there's something for everyone here.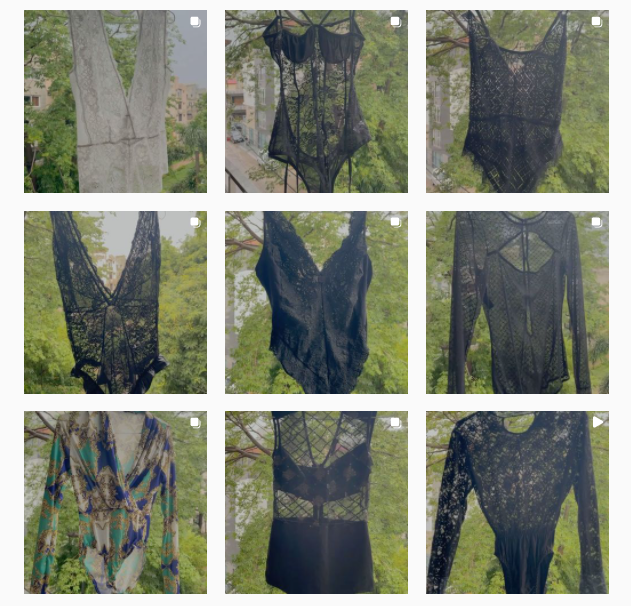 Oakark is an Instagram thrift store that sells trendy and fancy thrift clothes for a very reasonable price. This page has instantly become a favorite of many top fashion bloggers on Instagram. What can you expect to find here? Honestly, almost everything. Oakark has a wide variety of corsets, crop tops, bralettes, sports bras, dresses, and bikini tops. In addition to that, they have recently launched their collection of cosmetics which include lip and cheek tint as of now. The best part is that they are vegan and completely organic. You must check it out!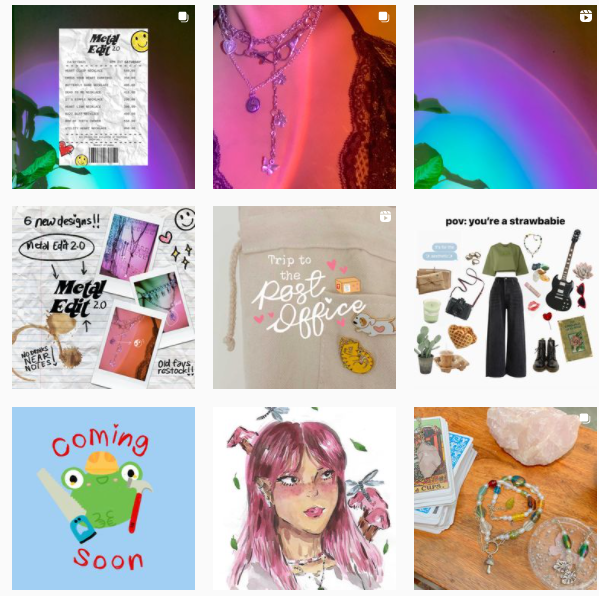 2. Strawbabie
If fruity aesthetics, cute jewelry, and stickers are your thing then you must follow strawbabie. They are an LGBTQ small business that has recently risen to fame among top lifestyle influencers, fashion influencers, influencers that support small businesses on Instagram, and of course amongst many buyers like you. It is a thrift store that sells handmade jewelry like necklaces, earrings, and bracelets. You can also buy some cool stickers. They do take bulk orders and ship worldwide. Plus, you can also expect random clothing drops which are so cute that you might want to keep your eye on this page at all times so you don't miss it.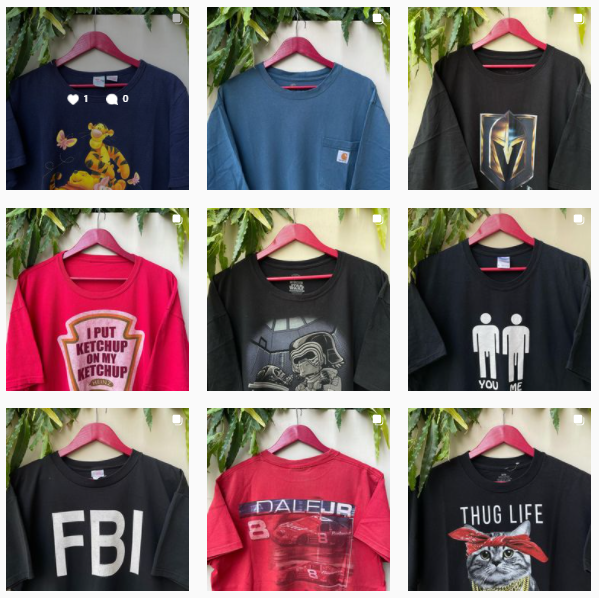 Vintage clothes are making a comeback now. Baggy clothes are becoming essential in the wardrobe. If you feel like you are missing out on that, then Super Vintage here will hook you up with the best Vintage t-shirts of all time. They have a variety of university t-shirts, jackets, band t-shirts, sports t-shirts, etc.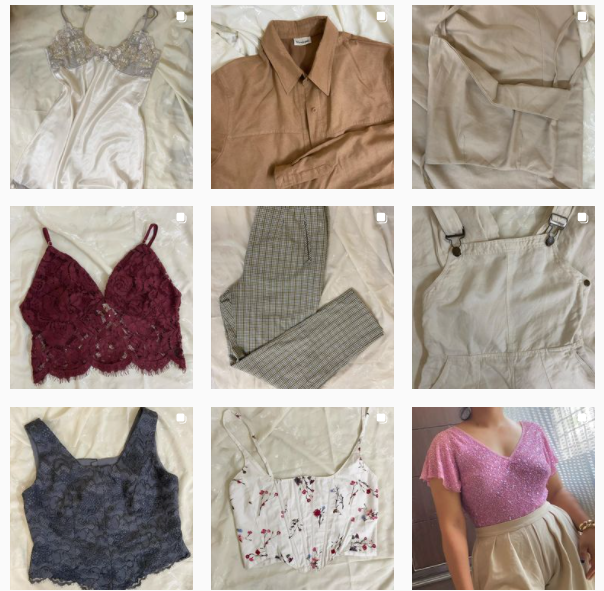 4. Dodo Finds
Dodofinds is another thrift page that has a flamboyant collection of tops, corsets, and upcycled clothes. These handpicked clothes fit right for every occasion. Also, enjoy the periodic drops of bodysuits and blazers. The prices are really cheap and the quality is top-notch.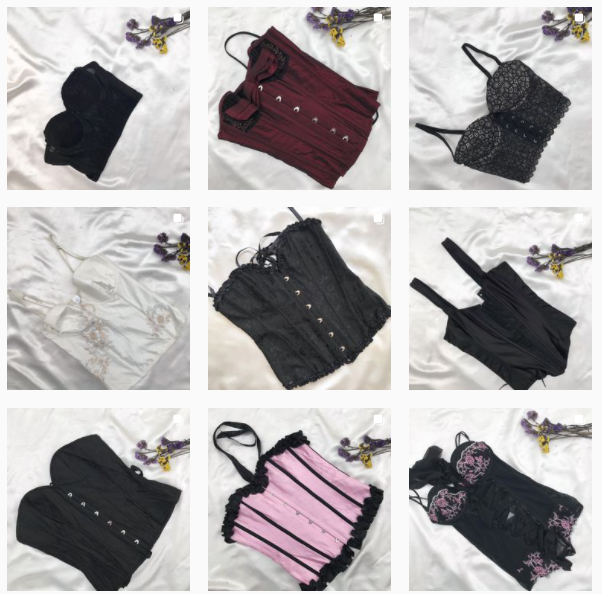 Corsets have made a comeback and you do not want to miss this. Another favorite thrift store of many top Instagram influencers has come into the limelight for bringing affordable corsets to India. They are so dynamic and can be styled with various different outfits. So get your favorite bunch of corsets from corsetdivinelovers. They also have a great collection of lace bras, crop tops, bodysuits, and sports bras.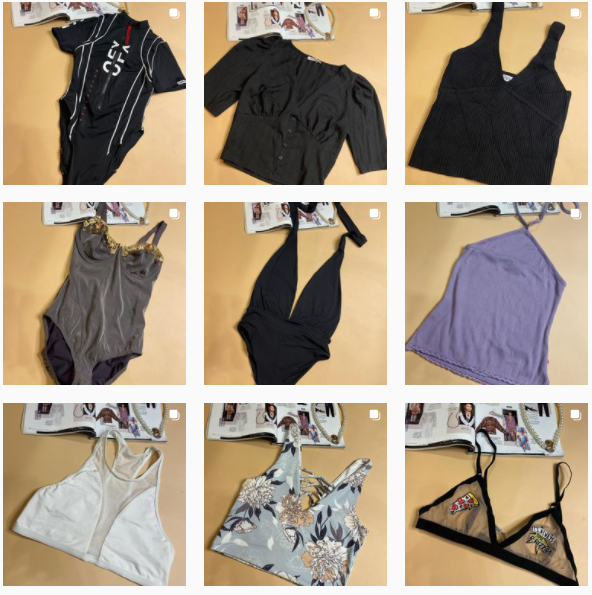 6. Posh Past
Posh past is another thrift store on the list with fancy clothing at cheap prices. They have a great collection of corsets, dresses, and lingerie. They also host a lot of story drops which are generally on discounted rates. The best part about this thrift store is that they host a lot of sales from time to time. Give them a follow, because you do not want to miss out on them. This small business thrift store on Instagram is a big save for individuals who do not know how to become fashion influencers without spending a huge amount of money on clothes. But with Posh Past and their frequent sales, you can find a variety of thrifted clothes on a budget.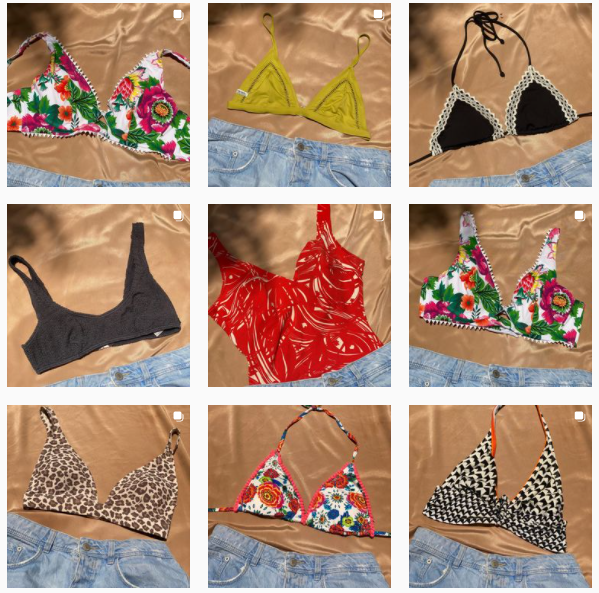 7. Lunoe
Bikinis have become so diverse today that you can literally wear them at the office by just throwing on a blazer. So get your bunch from Lunoe who has a diverse collection of bikinis for you to pick from. You can also check out their other page lunoeluxe which has a niche collection of just lingeries.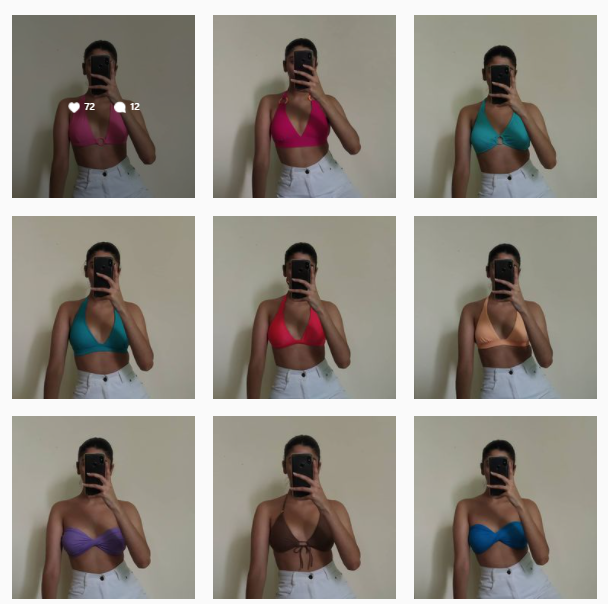 Speaking of bikinis and swimwear, our other thrift store piinkpineapple too is going to become your go-to shop once the pandemic is over (and it will be over) and you can take a nice dip in the sea. They have beautiful bikinis which come in various solid colors, patterns, and styles. You must check them out.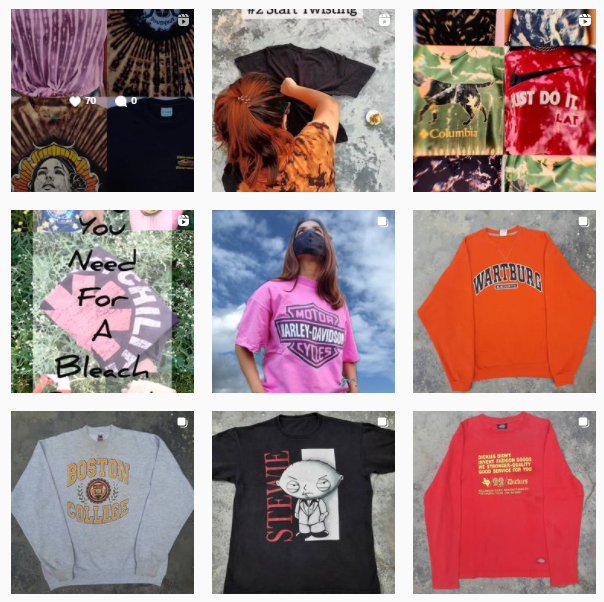 9. Damaged item
Contrary to its name, damageditem has the most sorted and sought after T-shirt and sweatshirt collection. If you have ever been looking for band t-shirts but could never settle for those expensive prices, then you must check out this thrift store. They have many popular band t-shirts, jackets, and they often do mixed drops.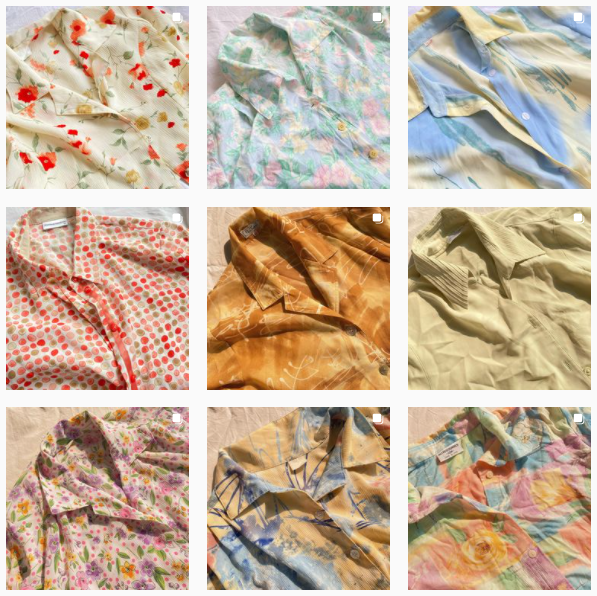 10. Nush Thrifts
Pastels, florals, and more await you at Nushhthrifts. They have a beautiful range of colorful and printed shirts. They also drop upcycled clothes every now and then. Plus, they have another page on Instagram by the name ariel.charms where they sell handmade pieces of jewelry.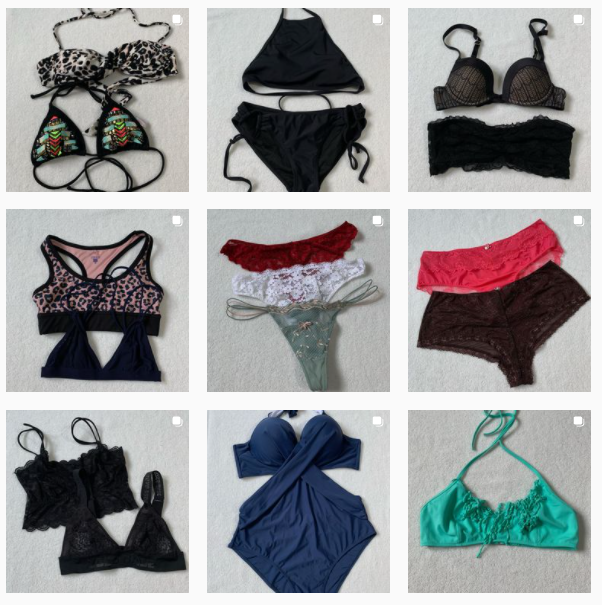 11. Thriftwoo
A neverending collection of Elegant bikinis, lingerie, and bodysuits are what you can expect at thrfitwoo. Solid colors, black, white, florals, everything is available at this thrift store. Their clothes are sensational and you can get them at extremely reasonable prices.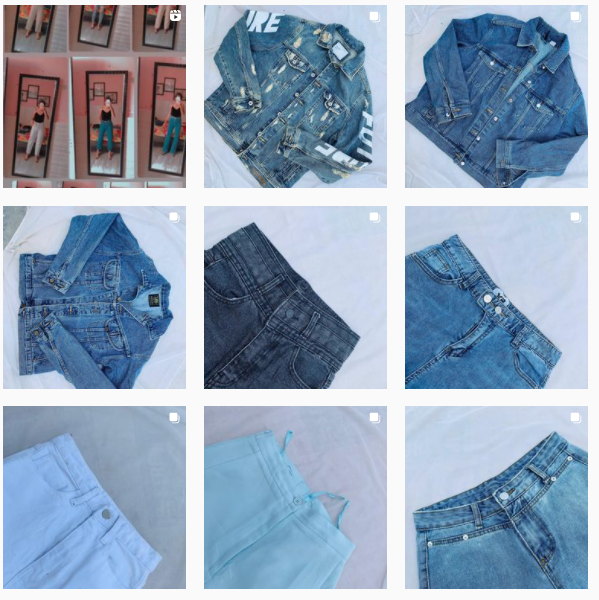 12. The Sugar Planet
If there's anything that the above thrift stores are missing then it's a collection of sturdy jeans and some cool shoulder y2k shoulder bags. But don't worry because we got you. You can find them at thesugarplanet with an amazing collection of more thrifted outfits like dresses, blouses, and some other bottoms options like shorts and skirts.
The emergence of thrift stores on Instagram has been revolutionary. They are sustainable, affordable, and in an abundance of variety. Being sustainable and stylish was never so easy. Happy thrifting!