How to Be a Fashion Influencer?
Is fashion your calling and social media your workplace? If the answer is affirmative then you must know that it is a great time to pursue your career as a fashion influencer in this booming industry where social media and fashion both go hand in hand.
When we say fashion influencer, it is not limited to being someone who knows fashion, wears fine dresses, and posts on Instagram. The scope is way more than that. You can be a stylist, designer, run your own fashion line, magazine, or anything that you can think of. By being a fashion influencer on Instagram, you get to work with great brands and also enjoy the perks of having a creative space for your own production.
While the glorious persona that fashion influencers maintain on social media is hard to miss, there is more to that profession.
You will be working all the time
Having a job on social media and being your own boss means that you have no time to waste. There's no fixed schedule on a daily basis. You have to be active as and when required, even when you are just starting out. In the process, you will realize that even when you are not working, you are still thinking about various content ideas, when you come across something that inspires you, you would want to build it into the content. Consciously and unconsciously, you will always be working.
It is going to be a long journey
The market is competitive. But creativity will always manage to make its way through. Being a fashion influencer means that you will be exposed to lakhs of people at one time, but that will not happen immediately. In the beginning, you will be one of the hundreds that your audience follows. It takes time, dedication, and a little bit of support from the Instagram algorithm to make it big. It takes time but eventually, it will be worth it.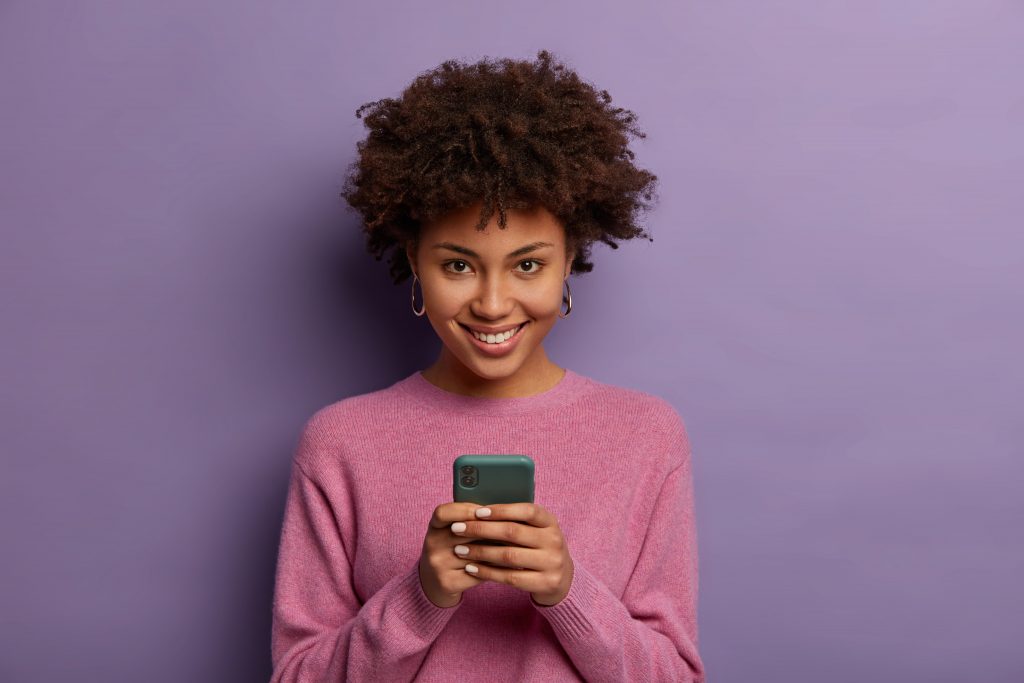 You will have to communicate with a lot people
When you have a large audience to cater to, you will receive a lot of messages, comments, suggestions from them. And especially when it comes to fashion, it is so subjective that a lot of people will have a different opinion on it. If you go to a fashion influencer's page, you will see that their posts are filled with questions like "Where did you get the blouse from? How to style denim? Drop a festive style video" and the list goes on and on. Over a period of time, when people start liking your fashion, you too will have people relying on you for your opinions. While that is a metric for progress, it also means that there's a lot of work.
You have to be considerate and flexible
As mentioned before, fashion is subjective. What you put out there should be suitable for most of your audience. Since there will always be a huge variety in your followings, you have to ensure that your style caters to different people at different times. The point is not to be able to do everything that your followers want but to be able to provide value to their time and support.
Now the question is, how to become a fashion influencer to achieve all these? Nothing too complex but there are a bit of thing that can help you get a lead on.
Pick your style
Your style will create a statement for you. It can be anything ranging from boho to goth to generic. You can decide to narrow it down to wearing sustainable clothes, following slow fashion, modest fashion, or just traditional clothes. This is where you exercise your freedom to do what you want. Whatever style you choose, you will have an audience for it. So if you worry that some style that you like is not that popular, then do not let that hold you back because with social media you can build the potential of your style over time.
Learn the basics of photography and editing
Good photography and editing skill can help you add an aesthetic to your pictures. And we all know that Instagram is all about aesthetics. Sure, you can get photoshoots done with a professional team. But there are chances that at the beginning of your career, you might not have the finances to afford that. In such cases, don't worry about anything because selfies have evolved way more than we can think.
A tripod, a timer, and a setting of your choice can give you an artistic approach to your style in minimum resources.
Tag the brands
Even when you are doing independent projects for curating content, you can tag the brands whose products or clothes you use. Not just tag them but also by using the right hashtags, you can be more visible on social media.
By taging and using the right hashtags, you can be noticed by brands, different influencers and even have an opportunity to reach new audiences. This is a great way to start your career. When you tag the brands, the audience will take notice of it and can get encouraged to buy those clothes for themselves. This helps you build your portfolio and your presence as a fashion influencer on social media platforms.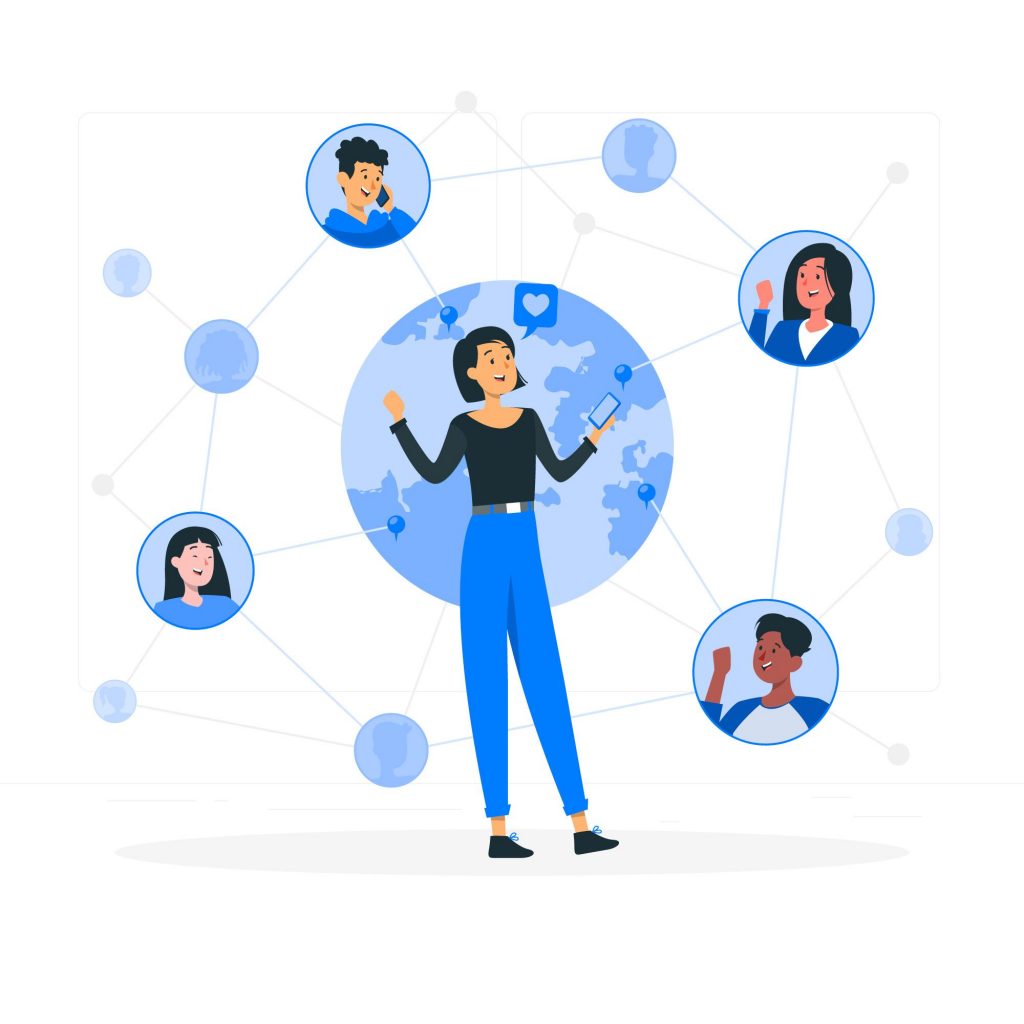 Start networking
Social media is a great platform for networking but don't limit yourself to it. You can build your network by attending fashion shows, events, launches, and workshops even. The more you meet other people, the more you explore, learn and exchange your knowledge. Networking is a great way to learn and even make business connections. You get an opportunity to strengthen your word of mouth marketing.
Your personal presence will make people remember you and might want to do business collaborations with you in the future. This is one of the ways you can put yourself out there. Other than that, you are always free to message, comment and approach people over social media DMs.
Don't be afraid to branch out
When you start growing as a fashion influencer or if your interests start expanding, do not be afraid to try them. There are a lot of influencers who are experts in fashion, travel, lifestyle, cosmetics, all together. You always have the opportunity to try new styles and transition from one to another.
Branching out only means that you are exploring your own potential and finding more things to get better at. This is not only great for personal development but also for professional. However, be prepared to experience the changes in your audience's opinions, if or when you decide to make a transition or try new things. It is important to consider them but do not let them affect you.
Know who you are collaborating with
When you collaborate with brands, you are being their representative and asking people to try their products. So it is important that you know everything about the brand and verifies its credibility. As an influencer, you have values and responsibilities to fulfill. Giving out any false information can damage your reputation amongst the other brands as well as your audience.
Use different platforms
Earlier when we spoke of branching out, you can also try that with different mediums and platforms. If you started with pictures, you can move to videos. If you started with Instagram, you can move to YouTube. Using different social media platforms gives you a chance to test your potential and target different kinds of audiences. The more presence you have on different platforms the better will be your reach.
However, you must also be able to fulfill the requirements you set for yourself. Being active on multiple platforms can take a toll on you. But if you plan everything systematically, you will be able to seamlessly execute your content ideas.
Host contests
As a fashion influencer, you should know that a lot of people are really impacted by your choices and styles. And you can use this to get closer to your audience. Hosting contests that involve the active participation of your followers can help you curate user-generated content. The best about UGC is you do the bare minimum and give others to express their potential through your platform. This adds authenticity and a lot of credibility to your presence on social media. A huge amount of UGC means more visibility and eventually, more reach and followers.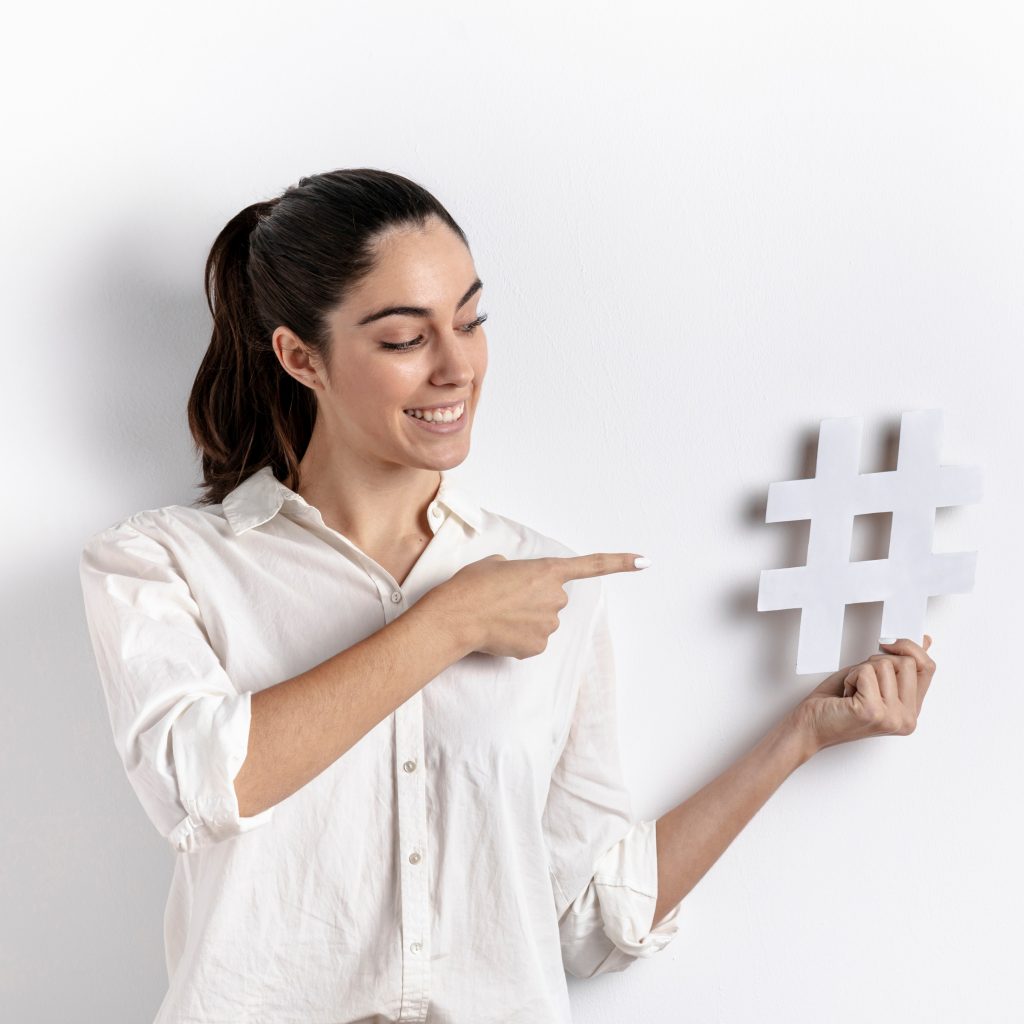 Create your own hashtag
Hashtags are really important on social media because they help you build your community. By using a hashtag of your choice that defines you, your style or your profile will help you build a series of content. You can even use a hashtag for your UGC and build a community of followers. Hashtags help you get more visibility and also you can efficiently track how well your content under a particular hashtag is performing. If it is something that people like, then you can create more of it.
Use influencer marketing platforms
When you begin your journey as a fashion influencer, you don't have to struggle to find gigs that you like to work for if you have an influencer marketing platform like WORD Marketplace by your side. Just sign up and start exploring various campaign briefs posted by businesses from all walks of life. You can set goals for yourself and according to that, you can pick the brands to work with. You can set your prices and your own terms for negotiations with the brands. You can even use the dashboard to contact the brands and to keep a track of your performance as well as your revenue.
The profession of a fashion influencer is very exciting and adventurous. Sure it is tedious but is equally fun. All you need to do is find your niche and stay consistent with it.