Top Fashion Bloggers in India 2021
Has this ever happened to you that every time you make plans to go out you find nothing to wear despite having a wardrobe full of clothes or you realize that you actually have no clothes? In either case, do you know who can help you straighten your thoughts? Fashion bloggers!
Thanks to social media and social media influencers who make us feel like they are our personal stylists who can rescue us from the dilemma of "I have nothing to wear". We all have fashion gurus or people whose fashion we look up to. And with so many fashion brands and fashion bloggers coming up, every kind of fashion enthusiast remains inspired.
When fashion brands are often looking for creators to prompt their products, they tend to think that it's influencers vs bloggers. Yes, there are some differences between bloggers and influencers, but as a brand, you can choose to collaborate with either or both depending on your goals.
Fashion brands and fashion enthusiasts, if you are still looking for fashion bloggers to follow or to work with, look no more. Because this curated list of top fashion bloggers in Indian is your savior.
Santoshi Shetty
Amongst the first few Instagram influencers was Santoshi Shetty, previously known as The Style Edge. Her style has made a remarkable statement amongst the millennials as well as the Gen Zs. Her edgy style and her bold experiments with clothes as well as her makeup made her a fashion icon in no time. Santoshi who has also won a lot of recognition by leading fashion brands and has walked for many fashion shoes for big designers is also an avid trainer and a fitness enthusiast. So if you are looking for something even more than just fashion, then Santoshi Shetty is your go-to fashion and travel blogger.
Komal Pandey
Started her journey with a leading video content creator, Komal Pandey is an independent fashion content creator who not only creates fashion statements but is also breaking many stereotypes. Her style is a combination of chic, street, and a lot of other dynamics. She is amongst the few fashion bloggers who can teach you to make a gown out of a saree and a skirt out of a shirt. Her recent videos have made her the DIY Queen of Instagram. To learn how to wear one clothing item in at least more than three ways, you must follow Komal Pandey.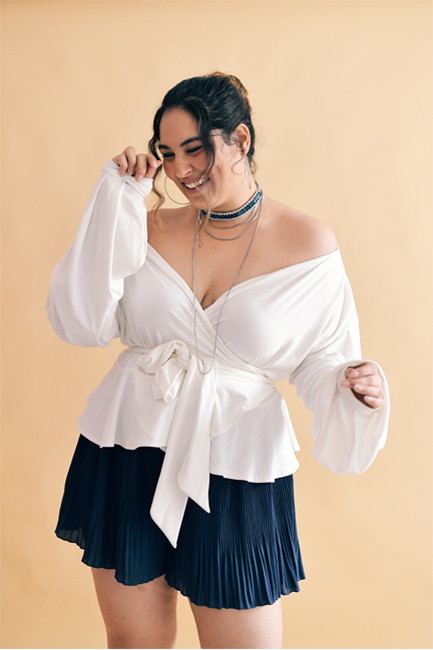 Sakshi Sindwani
Sakshi Sindhwaani is also known as stylemeupwithsakshi knows very well how to add vibrance and merriment to fashion. It is hard to find a single video of hers that lacks enthusiasm and energy. She not only makes you want to follow her fashion but also makes you vibe with her positive energy. Through her posts, she talks about body positivity and encourages people to be confident of themselves.
Pooja Mundhra
Pooja Mundhra, popularly known as thecozyvibe is a fashion blogger who always nails it with every single post of hers. If you already know her then you would also know that she is popular on Instagram for her on-point winged eyeliner game and her flamboyant street fashion. Ever since she has become a fashion blogger, her style has remained highly experimental and relatable. On her page and her YouTube channel, you can find everything ranging from high-end fashion to shopping on a budget to DIY fashion to makeup and skincare content.
Kritika Khurana
Kritika Khurana, also known as that boho girl is amongst the few famous fashion bloggers in India who started talking about bohemian fashion. In the beginning, her fashion content focuses more on boho style with respect to clothes, jewelry, and makeup. Even today one can see that she has not lost her boho touch. But she has also evolved when it comes to her style. Her fashion is a mix of traditional, chic, and street. It is only fair to say that Kiritika Khurana has a style for different kinds of people.
Juhi Godambe
Juhi Godambe is an Indian fashion blogger who also has her own fashion label by the name of Arabella. Juhi's fashion style displayed the epitome of elegance and debonair. Her fashion revolves around many athleisure and cultural styles. The moment you land on her Instagram page, you will stay stunned by her cheerful videos and incomparable fashion sense. To explore more fashion and fun, you must follow Juhi Godambe.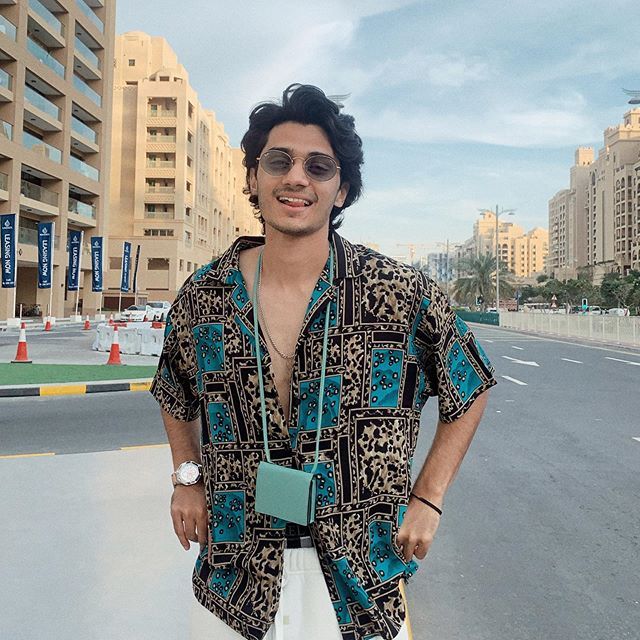 Usaamah Siddique
Usaamah Siddique is famous for his dapper style and the unique visuals of this Instagram content. He is a fashion blogger who can be often seen sporting the most comfortable menswear and being an absolute walking fashion delight. He also owns a label that was previously known as The Dapper Label and now Perlo Studios. His feed is filled with fashion, travel, and lifestyle posts that you just cannot miss on.
Varun Agrawal
Varun Agrawal is a fashion blogger who runs a successful Instagram fashion blog called Settle Subtle. Her fashion style exhibits simple yet classy and sophisticated statements. Varun Agrawal's Instagram page is all about fashion, and yet it is full of variety. If you are looking for some grooming tips, seasonal fashion, creative content, and some subtle wittiness, then do not forget to check out his page.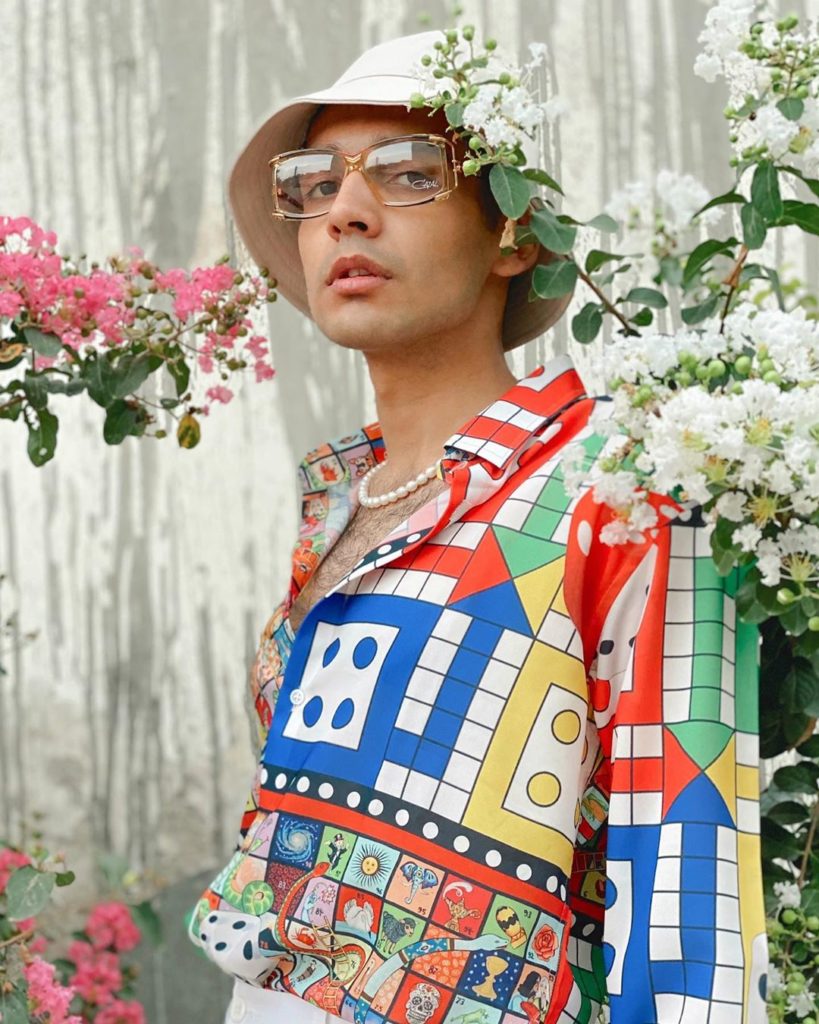 Siddharth Batra
Siddharth Batra is a fashion blogger who is fierce with his fashion choices and his advocacy for the same. He is all about breaking stereotypes and being comfortable in your skin. His fashion videos exhibit different styles and vibes that everybody can relate to at some point. His fashion videos are aimed at looking the best and ending misogyny. "How?", you ask. Well, head to his Instagram page and you will find it out in no time.
Shakti Singh Yadav
Shakti Singh Yadav who is also known by his Instagram handle thefebruaryboy is a fashion blogger with a smidge of wit. His content is focused more on making fashion easy for people. His styling and tips are inspirational for anyone who is stuck with the most unanswerable questions of the universe, "What do I wear?" You can find anything and everything from makeup videos to dance videos to fashion videos.
What we know of a fashion blogger's career is that it is filled with free clothes, a lot of brand deals, fashion shows, PR packages, and looking flawless all the time. But what we don't know is that it is not always true and it takes a great deal of hard work to reach that milestone where every third post on your Instagram feed is a sponsored post.
There are a lot of small businesses and brands emerging in today's time and so are a lot of fashion bloggers and influencers. So it is a competitive ecosystem for both, the brands and the influencers. Brands are constantly looking for ways to achieve more from the influencer marketing platform on a budget and influencers are looking for brands to work with. A collective solution for both scenarios is to use an influencer marketing platform.
WORD Marketplace is an influencer marketing platform designed to bring brands and influencers together. Brands can begin to find influencers by just posting a campaign brief and influencers can get the gig by just nailing their content submission on WORD Marketplace.
The increasing competition not only makes the best brand come forward but also goes to show how impactful influencer marketing campaigns are. No matter if you are a brand or a budding fashion blogger. Now is the right time to join the bandwagon of influencer marketing.