Women Social Media Influencer in India 2021
We all love someone who entertains us, makes our day better, tells us nice things, acknowledges us, empowers us, and women influencers today, sure know how to do that. The growing number of influencers and women influencers alone is profuse. Their candor, sass, humor, fashion sense, artistic style, expressiveness, we love every bit of it. And we are sure it must be irresistible for you too.
It's always been a little hard for women to be in the limelight and especially on social media. But a supportive audience makes it possible for women to become social media influencers. You will find women influencers who are macro-influencers, micro-influencers, mega influencers, niche influencers like fashion influencers, skincare influencers, and so much more. As these women have set on a journey to explore their options, they also gave us so much to discover.
Today, brand campaigns too focus on collaborating with different types of influencers. This diverse choice of brands also includes many LGBTQ influencers and women influencers. Now that people have enough knowledge and sources to know how to become an influencer, there are many influencer marketing platforms out there that make it even easier for influencers to collaborate with brands.
WORD Marketplace is a diverse influencer marketing platform that encourages both brands and influencers to be diverse and fluid. As a budding influencer, you want to add more and more variety to your work. With WORD Marketplace, keep collaborating with brands of your choice. Track your performance, your revenue, and continue working on your own terms just like many other women influencers out there.
There are some amazing women present on social media today. And you must already have a soft corner for your favorite women on the internet. But you gotta make some more space for some more brilliant women social media influencers in India of 2021.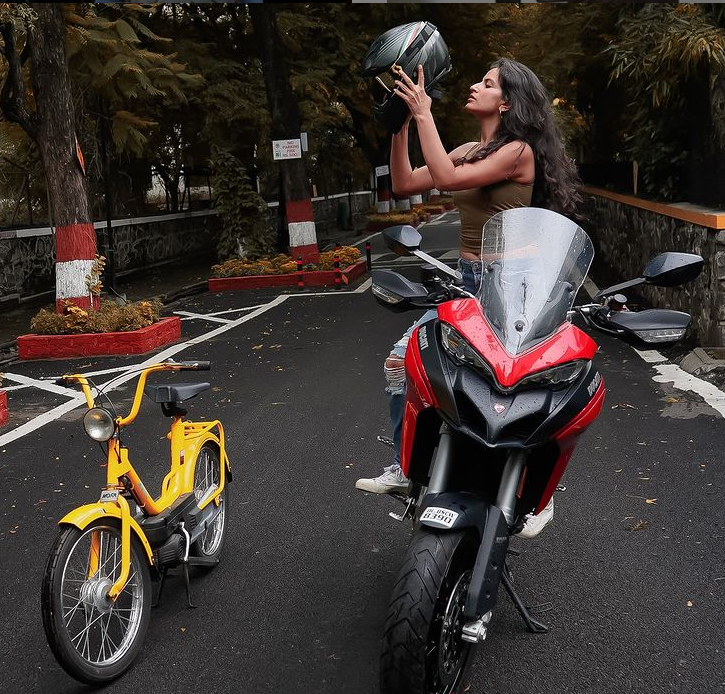 Priyanka Kochhar, who popularly goes by her internet name, bikewithgirl has been vocal about how enamored she is of motorcycles. She never fails to turn heads when she's on the roads in her element and her Instagram biker chick persona has already garnered lakhs of followers from across the globe. We can go on and on about how rad she is but you can see it for yourself on Instagram and her YouTube. Her journey throughout her love for motorcycles and her endless adventures leaves us in both jealousy and awe of her.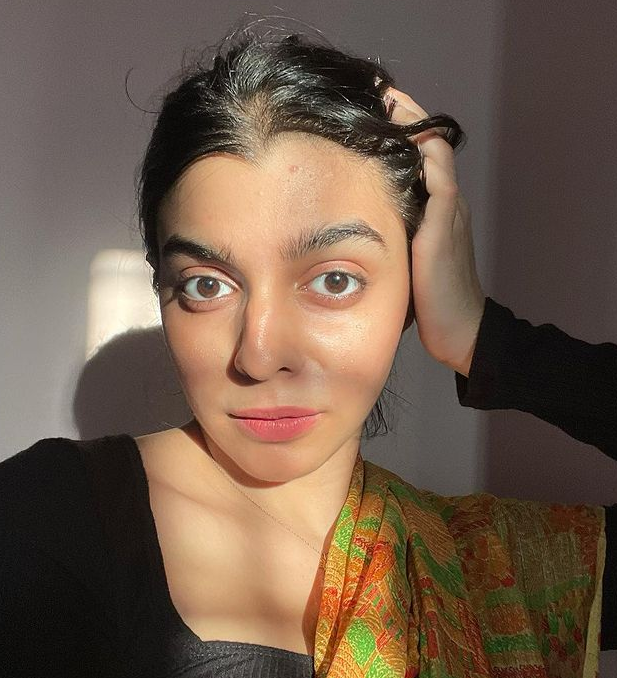 Kareema Barry is a goofball who can keep hanging onto our phones all day, distracting us from our work and we would not grumble about it even a bit. She is that one person on the internet who can actually leave you ROFL and not just say it. From her many video series, you will find almost everything quirky, full of sarcasm, and relatable to an extent that you would feel attacked. And if that is not enough, you can always find her on Netflix's Instagram predicting your future and dropping truth bombs.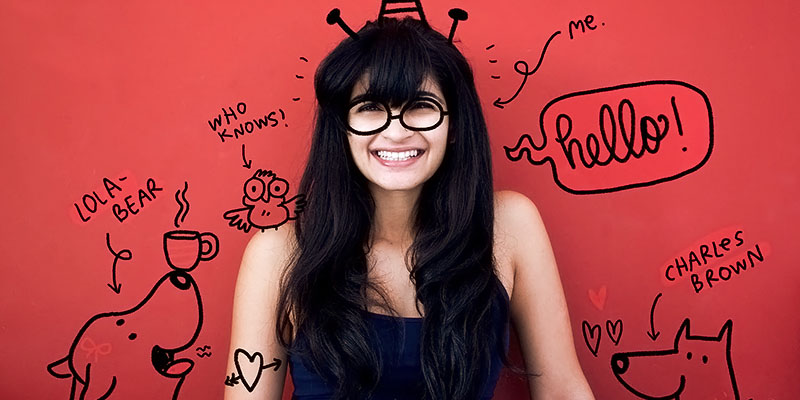 Next on our list is Alicia Souza, an illustrator or as we like to call her, "Daily dose of pure bliss". Her comics and characters are inspired by her personal life and hence, you can expect to see loads of adorable art. She's an influencer who rejoices in sharing her bits as a parent and an artist with her followers.
If you are an admirer of elementary art with a twist of an adult point of view, then you are going to love (read obsessed) Alicia Souza. She is also the owner of a small business where you can purchase her art and she also has baby essentials like beddings, crib sheets, sleeping bags, and hip doodle prints.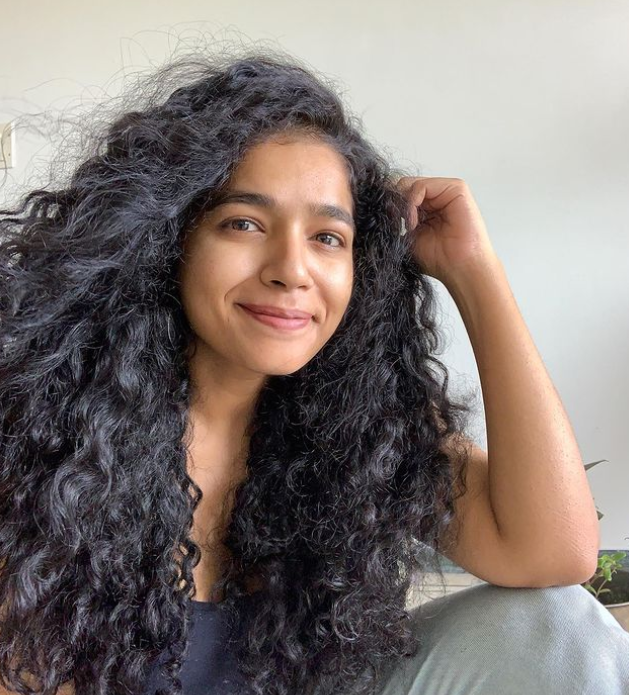 Rega Jha has been in the social media industry for a long time and has worked closely with it as an ex-editor in chief at Buzzfeed India and eventually has independently become a part of the influencer industry. She has a way with words and is often seen making profound statements on her Instagram in a way that everybody can relate with. She has also written blogs for Times of India, Vogue India, Outlook India, and Buzzfeed News. You can also find her on YouTube and have a chill session exploring her old videos.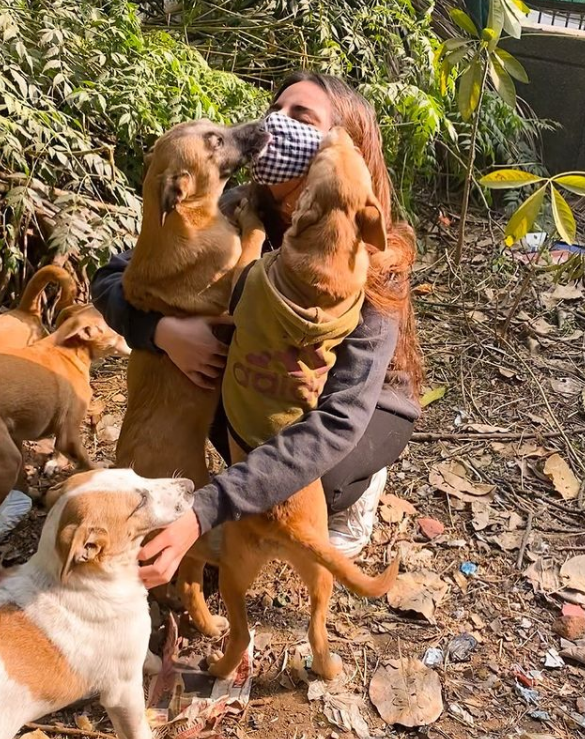 Anoushka Mehta is a 23-year old animal rescuer who goes by the name The Modern Mowgli. Her immense love for animal welfare and life, in general, is what gives her the courage to go on each day dealing with the haphazard conditions of stray animals in India. She sets an example for the youngsters and for all of us who are capable of making a difference, be it on any scale. She feeds over 100s dogs on a daily basis across Delhi and has successfully gotten over 90 dogs adopted. She uses her social media platform to share these pawsome beings' stories and spread awareness about animal welfare.
Anoushka and her team also constantly post about many small businesses on Instagram. These often include some thrift stores on Instagram that contribute to The Modern Mowgli by funding them through their profits. And other businesses are often of many animal welfare stores that can definitely come in handy for all animal lovers.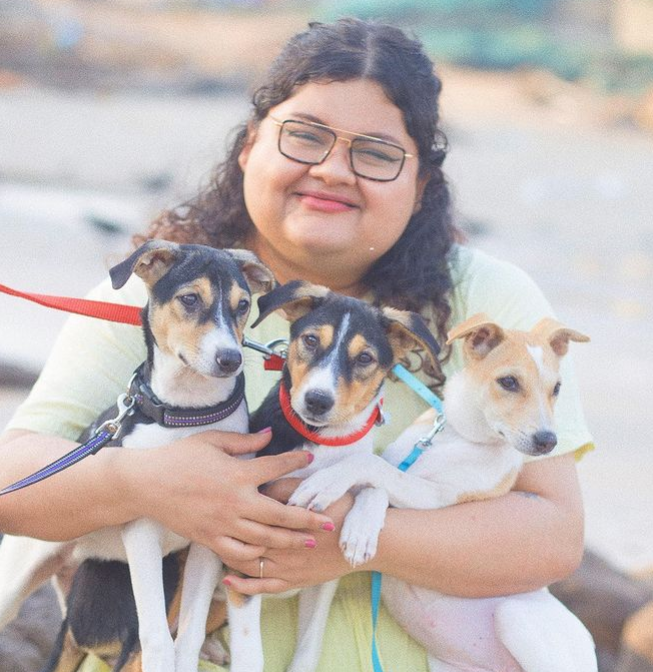 You must know Supriya Joshi from the popular Prime Video show Comicstaan or you must know her as supaarwoman from Instagram who does a fine job bringing comedy and makeup together on her page. She is one of the most popular comedy influencers on Instagram. Her shenanigans with her sister have seemed to become a favorite of her audience. Along with posting funny sketches and limericks, Supriya often talks about internet trolling, body shaming, social issues, and more. If you are looking for entertainment you cannot miss out on her content. And if you think you have stalked her enough on Instagram, you can find more of her on YouTube.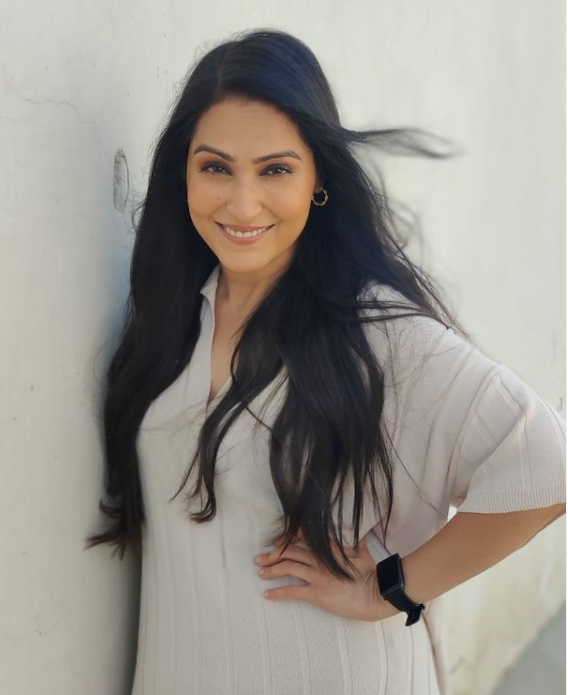 We now know Shibani Bedi for her numerous characters on iDiva and her Instagram handle somewhere between working as a theatre artist and a big-screen actor. She is one of the iDiva girls that we now know as one of our favorite influencers. She has done many characters over the years on different sketches and video series, she has also had cameo appearances in movies like Rang De Basanti, and Who Killed Jessica. Without a doubt, we can tell you she's a wholesome entertainer.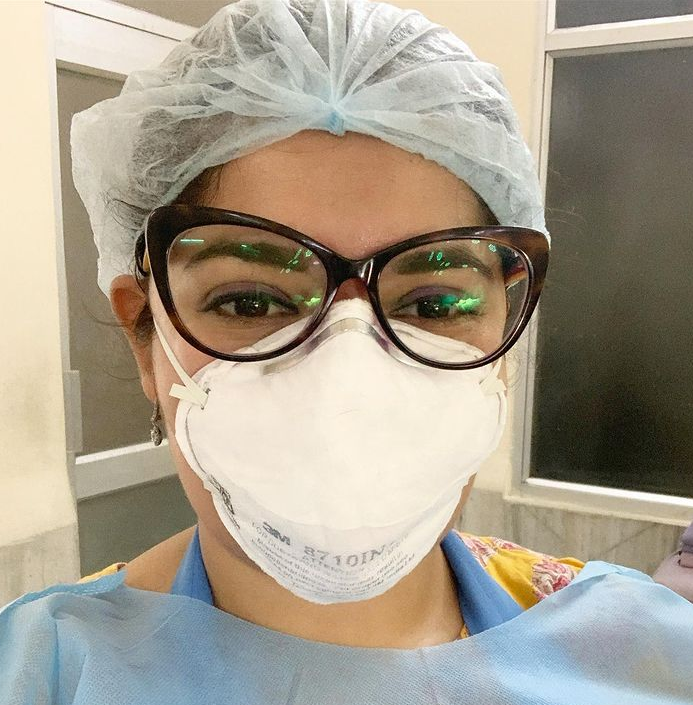 We learn so much more from the internet than we ever did in school, didn't we? Well, contributing to that is our other favorite woman social media influencer, Dr. Tanaya who also goes by the name Dr. Cuterus. She is a health and lifestyle influencer who majorly talks about women's health and hygiene. But don't worry, you will learn so much more from her content.
She talks about sexual health in the most unfiltered and practical way. Plus, as her Instagram suggests, she is a cute goofball. But don't fall for that, because she can kill stereotypes with her facts and smash trolls with her amazing wit. She talks about various sexual health-related notions, mental health, and often blesses us with various sources of information through her stories. She makes sex- education fun!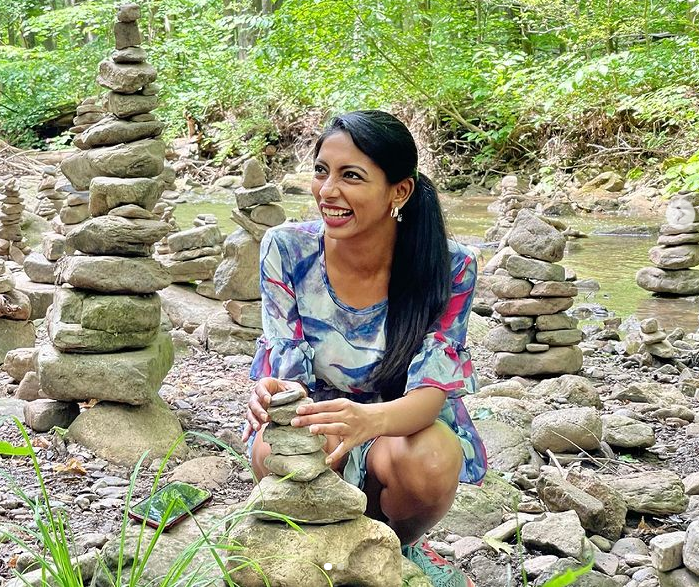 People are always looking for career guidance and that is not just restricted to youngsters. Hence, if you want to learn more about career options, income sources, and finances, you need to follow Nidhi Nagori right away. In her Instagram reels, she talks about various national and international courses, free education, recommends recruiting agencies for foreign jobs, and even helps you plan your finances for the same. If you ever get a chance to join her workshops, we encourage you to do so because she is a reliable source that everybody can benefit from.
The rise of influencer marketing has given us a diverse number of social media influencers. Isn't it amusing to be surrounded by creative individuals and their content on social media? Today, you will find all types of influencers on the internet that you can imagine. There are many food bloggers, there are fashion bloggers, there are educators, speakers, podcasters, streamers, gamers, and so many more.
Amongst many others, these are the women social media influencers in 2021 that can become your internet buddies. They are from different niches and backgrounds but what's common amongst them all is that they are advocates of women empowerment and social well-being. You'll see once you become a part of their social media family. Believe us, you won't regret it.