How to Become a Social Media Influencer?
What started as a source of recreation has now become a career hub for many. Social media commenced as a place for entertainment. While it still is, it also so many other things like a place for self-expression, creativity, branding, marketing, activism, awareness, passion.
Social media marketing has seen a huge peak in the past couple of years. It is more advanced, developed, and cheaper compared to traditional marketing. With this advancement also came the arrival of the era of social media influencers. They became the messenger and advocates of both, the brands and the customers.
Brands today are more considerate towards customer needs and services. They constantly try to minimize the gap between them and their old, new, existing, or potential customers. And social media platforms have been successful in doing so. Social media influencers, on the other hand, have been a cherry on the top.
With social media influencers came a whole new world of influencer marketing as well. The only drawback is that people often think it's influencer marketing vs social media marketing. But the truth is, influencer marketing is social media marketing. And if you are using influencer marketing, you are using social media marketing.
Brands' perspective towards the market and customers has changed dramatically in recent years. With social media, even brands that are more than a hundred years old, like Coca-Cola have adapted to the new mechanisms and are nailing it.
The social media marketing industry is at its finest right now and there is a huge scope for social media influencers. A lot of influencers today have surely struggled with a lot of things, have gone through a lot of trials and errors. But that has not only paved a way for success for them but also for budding social media influencers.
What is a social media influencer?
A social media influencer is an individual who is an expert or keen on a particular subject of interest and uses social media to advocate the same. In a nutshell, they create content related to their niche, if people like it, they follow them, share their content, and users gain more followers which are where their career as an influencer begins.
When an influencer is able to reflect their dedication, passion, and knowledge through their content, brands see it. If they like, if they think that making them a representative of their brand can bring them business, they collaborate with them.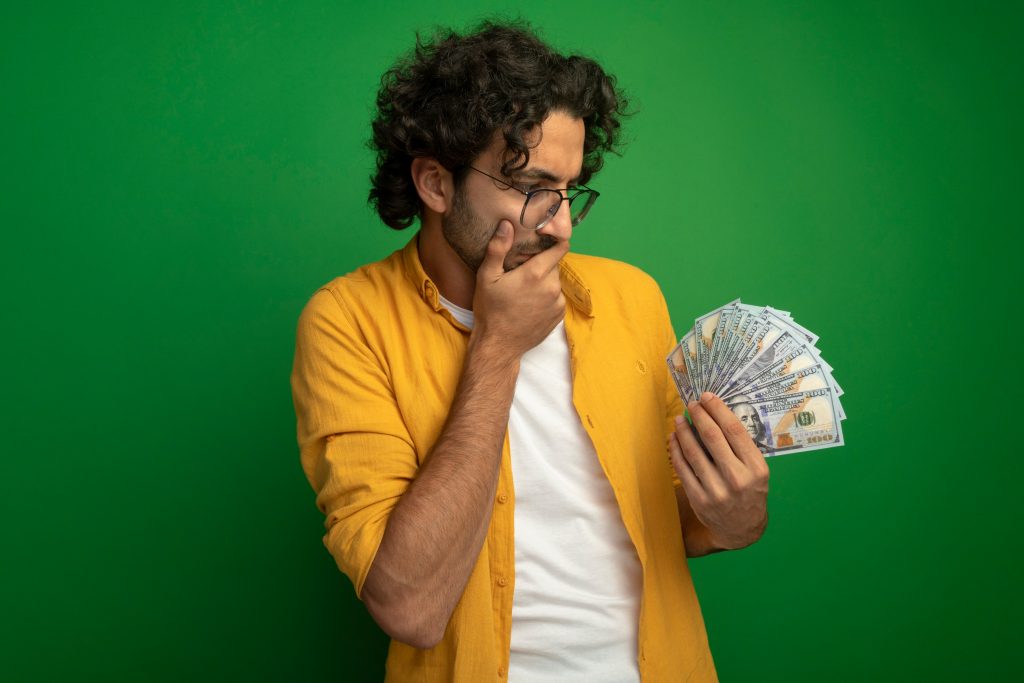 How do influencers get paid?
The first thing to know is that the journey between aspiring to be an influencer and actually becoming a professional influencer can take a long time. The Internet, social media, in particular, is a very unpredictable place. Trends are built and crushed in a very short time span. It is an exciting place to be in.
For influencers, there are multiple ways that they can be paid in. It depends on what kind of influencer you want to be. To state a few, a social media influencer generally gets paid for sponsored posts, ads placements, personal shops, etc.
How to become a social media influencer?
While most influencers today started their journey unknowingly. They started doing what they love, creating content unconsciously, just for recreational purposes, and then they discovered that they can make a living out of it. However, now there is a systematic process that you can follow to become an influencer on social media. Here's how.
Select your niche
Your niche will define everything for you. To know your niche just identify what you like to do or you can do your research to find out about the most prominent influencer niches in the market. If there's a skill or any talent that you wish to pursue or showcase, you must go for it. The goodness of being a social media influencer is that even if you try to do something unpopular, it will gain the recognition it deserves. If you are still trying to figure it out, you can take some time and do a self-analysis.
Speaking of analysis, SWOT analysis can be really helpful in a state of dilemma. SWOT analysis is the process of laying down your strengths, weaknesses, opportunities, and threats. This will help you gain a clear mindset and have an understanding of what you wish to do. Like any other career decision that one makes, this too needs its time and attention. There are no courses to help you build any skill for being a successful influencer. It's all about what interests you and what you think can provide value to your audience. With so many types of influencers on social media, it can be intimidating at first to understand where you stand, but when you immerse in the process, it becomes easier.
Choose a platform, to begin with
All the social media platforms are distinctive despite having some similar features. Every channel has strength and that can be used by you for your content. Different channels even have different kinds of audiences. You must know what kind of platform you want to begin with for the content that you wish to create.
You do not have to stick to just one platform. You can always choose to branch out. For example, if you are a video content creator, you can start with Instagram first and when you start growing, you can move to YouTube as well. The best part is that you can use one dominant platform that you can use for cross-promotion as you please. If you are big on Instagram and move to YouTube as well, you will not have a new set of audiences that YouTube already has to offer but your Instagram audience too will come and watch your videos on your other platform.
Switch to the business account
Business accounts of different platforms have various features that you can exploit. You can use them to promote your content to increase your reach or track the performance of your content, get the necessary data, and analyze your strategy further.
Using business features of any platform also allows you to be more visible as it aligns with the platform's algorithm and your content might get pushed more than usual.
Find/know your audience
There are two ways to go about this. You can either start putting the content you like and wait for other like-minded audiences to come to join you and follow you. Or you can first find out the audience in your niche and post the kind of content that they like to see on their feed.
The impact of influencer marketing on consumers has been major and not just on influencers or businesses. So it is only sensible to understand your audience's persona, their background, their preferences, and their likeness towards your content. If at any point, you wish to change your niche, you might lose some old followers in exchange for some new ones who like your new content. It is important to be conscious of your actions and how your audience will react to them.
Create relatable content
Isn't it exciting when you see creators post something remotely relatable to your behavior or your experiences! And since you know that post not only defines you but so many others you know, there's a dire need to like the post, share it, and tag your friends on it. This is a very common behavior trait that you can see all over the internet.
And as a social media influencer, you can use it to your benefit. Whatever your niche is, the content that you create must add some value to your audience's time. It could be entertaining, educational, informative, anything. Relatable content is more likely to go viral.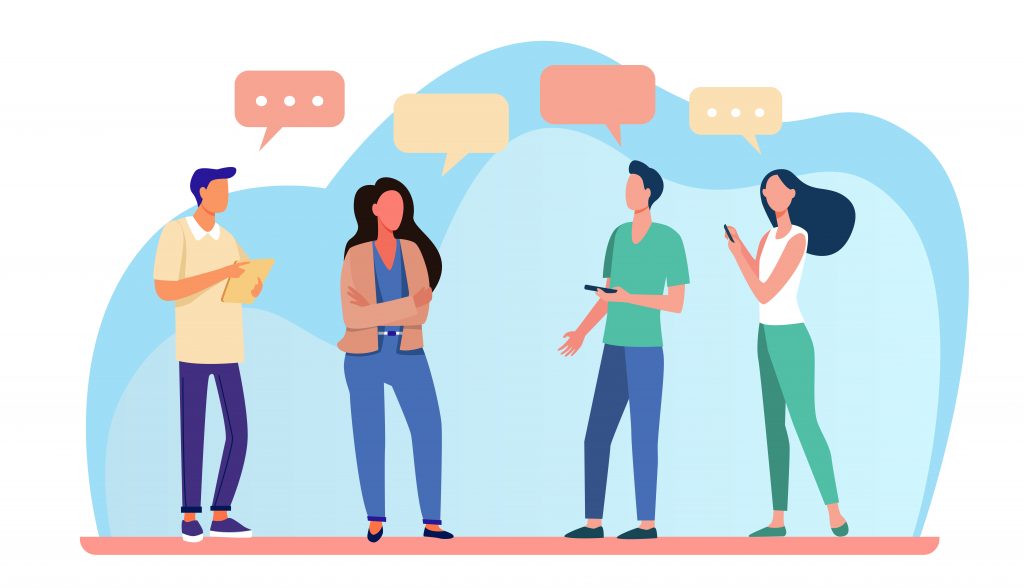 Communicate
To be a successful social media influencer, you need to be a good listener. As a creator, you already have the freedom to talk and share your views. But you can have a better connection when your followers too get to share their views, opinions, and suggestions with you. Bonding through comments, messages, replying to their suggestions and compliments are some effortless ways in which you can try to connect with your audience.
Communication is something that must be continuous even when you are a big influencer. The personal connection will always keep you close to your audience at all times. It is an effective way of knowing what your audience wants and when you provide it to them through your content, you earn their trust, support, and also, social media reach.
Be active
To be a social media influencer, you have to put yourself out there through regular content. Being active is not only about creating content on a daily basis. But there are other things too that can help you gain visibility over social media.
Participating in contests and workshops hosted by other creators or individuals can help you stay active on yours as well as their page. Comment sections are banter in themselves. Be a part of it. Give you suggestions, share your views, ask questions if you have any, be participative in events whenever and wherever necessary. This helps you explore and build a network.
Be consistent
Finally and above all, you must stay consistent with what you do. After being active on your content for a while, if you ghost your audience, there are chances that you will experience a downfall. Be consistent with your content, with the mediums that you use, and also the quality of content that you post.
Most importantly, to be a social media influencer you need brands to work with you. And to find those brands you need WORD Marketplace, an influencer marketing platform to help you find relevant gigs. You can choose any brand you want to work with depending on your choice. Use the dashboard to get in touch with them and discuss your views, opinions, and even prices. You can do all of this and more without any involvement of a third party. Take control of your career with WORD Marketplace.
The life of a social media influencer is very diverse and has a lot of ups and downs. But these things which might seem minuscule individually, when put together in a conscious effort, can help you become a very successful social media influencer over time.