Ultimate Guide To YouTube Influencer Marketing
Youtube as a platform is very dynamic. Both for the creators and for the viewers. You get almost everything that you can ask for. YouTube lets you create videos in an effective manner with minimal supplies. It is easily accessible by every individual with a device and an internet connection. It's the first choice of many individuals when it comes to learning, exploring, and even passing time.
The platform that acquired 60% of all online views, just after a year of its launch now has approximately 2 billion new users joining every month, as reported by a survey. There goes another reason why one should definitely consider YouTube as an influencer marketing platform and use it efficiently.
Why should you use YouTube for influencer marketing?
YouTube as a platform caters to all kinds of the audience that a brand could aim to target. Every aspect like demographics, geography, niche, communication style, content is covered by YouTube. So, if you ever begin to wonder if your audience is on this platform, know that the answer will always be yes.
The one thing to know about YouTube as a marketing platform is that if as a brand you wish to gain the most amount of attention from your audience, it is easily possible. While there are platforms too for influencer marketing, YouTube is a platform that has an average viewing session of 40 minutes. We have all had times when we have been on a YouTube marathon which started from learning how to make paneer chilly and ended when aliens really rule Earth.
After Netflix, YouTube is the most visited video platform in the world. And that's why YouTube becomes an ideal platform for influencer marketing. But how to get started with it? Let's go through the basics.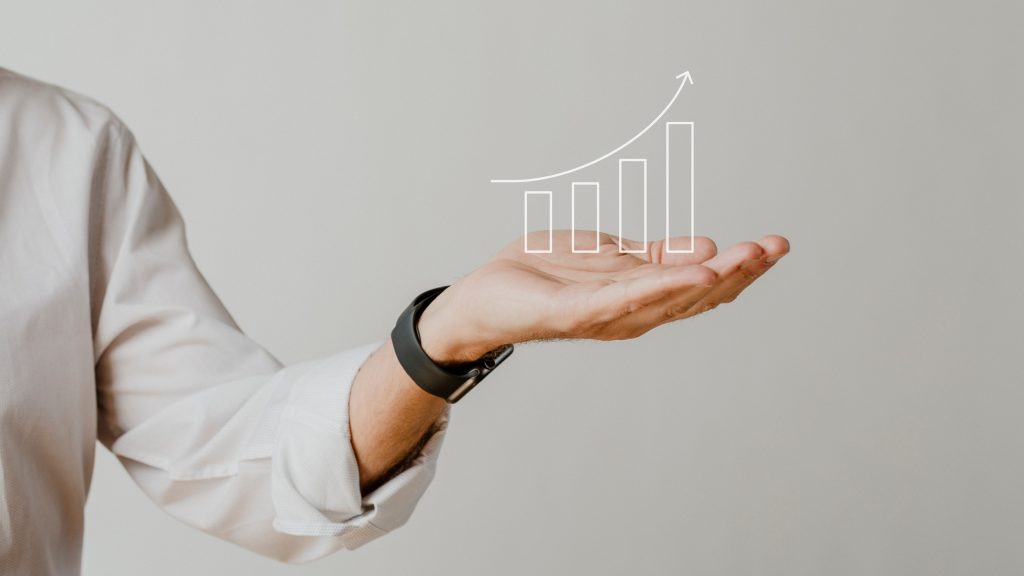 Set simplified but measurable goals
To begin any marketing strategy, one needs to understand that setting the right goals is the only way to go about it. Without goals, a marketing plan is directionless. It's a true fact the digital world is unpredictable but still, there's some scope for conditioning and setting goals helps you to do so. Always try to keep your goals simplified and nothing excessive. It depends on your brand, product, budget, influencers, and bandwidth to decide what kinds of goals you want to set for yourself. But in any case, do not try to overachieve.
Setting a number to achieve in a dedicated time span is a good way to go about it. When you use numbers, you can verify the credibility of that goal even while you are working on the strategy.
Be relevant
There are times that businesses might be confused regarding what Youtuber or influencer to go with for their strategy. The first thing to know is that there are two options. First is that you can create a video for your channel with an influencer or do product placement on an influencer's YouTube channel. So how do you decide which one to choose?
One way to fix this dilemma is to know that if you want to publish a video on your channel, then your page must be active and have relevant content or traffic to support the video. Even if you want to get your channel started with an influencer's video, remember that you will have to keep up with it and there's no turning back if you want to reach your desired goals.
Some businesses might not always have relevant content to publish in video format or might not have the bandwidth or production to do so. In such cases, it is a great idea to promote your product through an influencer's channel. But again, for that, you have to be sure that your business's niche and audience match with those of the influencer's.
Do the audience and competitor analysis
Knowing what your audience wants should be your sole purpose. And another one should be to 'spy' on your competitors. No, not quite literally. Following the activities of your competitors will inspire you, give you the right judgment, and might also help you to figure out some dos and don'ts. Spend a good amount of time analyzing the activities of your competitors as well as your and their audience.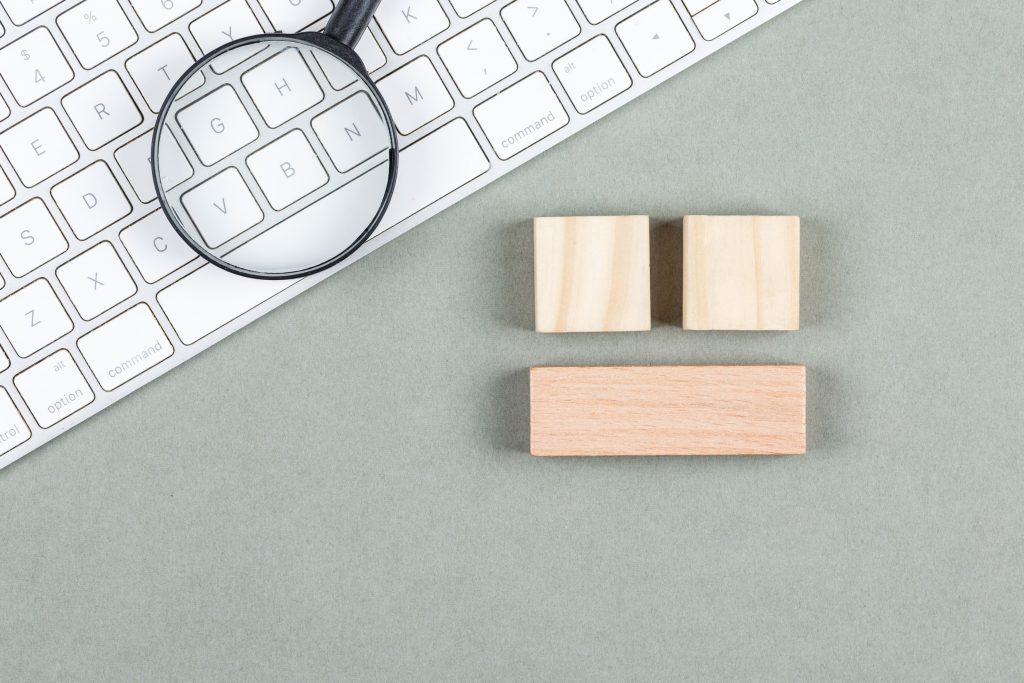 Optimize your videos
Just like Google, you can increase the reach of your content on YouTube by optimizing it. You can do that by choosing the right title for your video. Do research on trending topics or keywords and use them in your title. However, you must not use any click baits and keep it as real as possible. Using the same relevant keywords, optimize the description of your videos. It helps the audience to get an insight into your thoughts and increases the relevance of your video.
Choose the right thumbnail
Speaking of optimization, thumbnails play a very important role in making your audience click on the video to view. An attractive thumbnail is made up of good graphics and copy that give an insight into the video. Again, one must avoid clickbait and stay true. But, what you can use is an engaging cliffhanger in your thumbnail copies as well as your titles. Make sure to get creative with it and come up with copies that instigate curiosity in your viewers.
Be organized
If you have your own YouTube channel that you use for influencer marketing, make sure to keep it organized. The easiest way to do so is create relevant content series and put them in playlists. You can interlink a lot of videos depending on the content you publish. It's a small thing but it can help you go a long way once you gain a huge reach.
Do cross-promotion
Since Instagram is considered the top social media platform for influencer marketing, you can drive your Instagram followers to YouTube using cross-promotion. The benefit of cross-promotion is that, even if you post YouTube videos on your page, without any influencers in it, you can still promote the video through some relevant influencers on Instagram, Facebook, or Twitter and drive traffic to your YouTube channel.
Know that these are a few things to help you get started. YouTube is a dynamic platform, there's a lot of scope for experimenting. Here are some YouTube content ideas that you can experiment with depending on your goals. Note that these contents can be published both on your channel as well as on the influencer's channel that you collaborate with.
Unboxing
Unboxing videos have gained huge popularity lately. For any launch of your product, this is a great content approach that is both informational and entertaining. Unboxing can be done for almost any kind of product such as gadgets, clothes, cosmetics, food items even. With unboxing, you can also do a quick review.
Speaking of reviews, that is another content approach that dominates YouTube majorly. A lot of influencers are open to trying new products and give reviews about them to their audiences. This helps your audience know your product even better and when reviewed by an influencer, it not only increases the reach but relevancy too.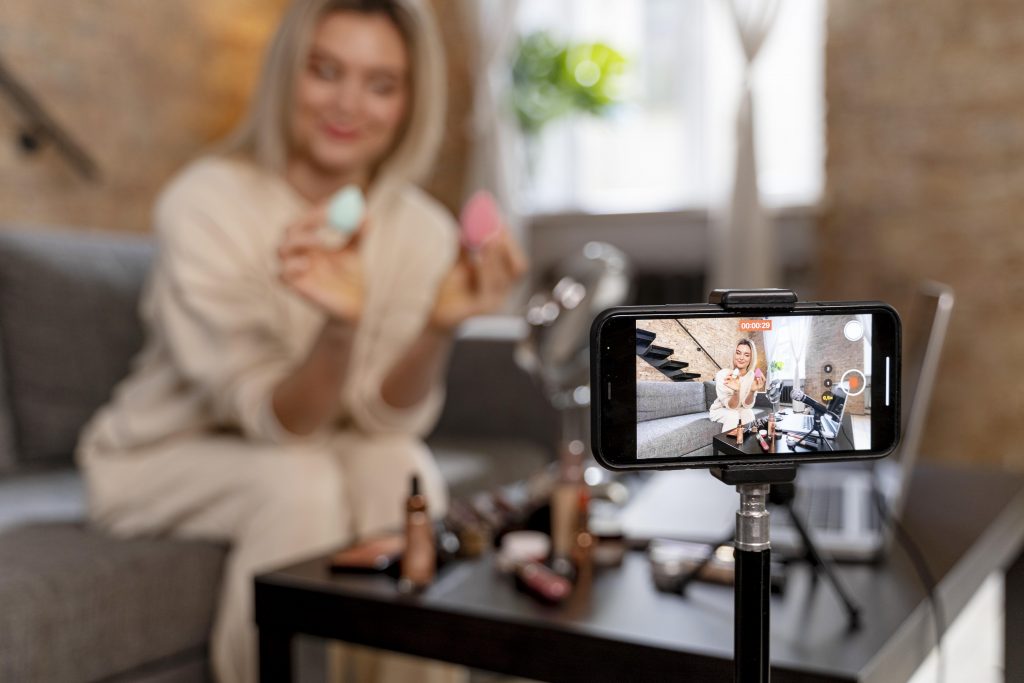 Tutorials
If you ever get confused and wonder what people like to watch on YouTube, its tutorials. YouTube tutorials are highly subject to niche and also one of the most explored and viewed content. There are different ways that a brand can use this. For instance, if it is a mobile brand, they can show how to use its camera for dynamic purposes. If it's a clothing brand, one can do fashion videos as tutorials. If it is a cosmetics brand, there are a lot of makeup tutorials to experiment with. Basically, most brands can explore this content approach in multiple ways.
Vlogs
Vlogs are both fun to create and watch. A vlog lets you be transparent and candid, both as a brand and an individual. For a brand, you can consider the fact that audiences are always excited to know about famous people's lives and what happens behind the scenes. Use this fact to your advantage by creating vlogs around it. In a vlog, you can show how an influencer uses your product in their day-to-day life. Even if you are not doing any product placement, you can choose to create a series around the influencer's lives.
Live streams
Live streams are great for all kinds of occasions. You can use them to cover product launch, book launch, interviews, podcasts, tutorials, gaming, traveling, cooking, shopping, or anything that you could want to do with it. Live streams are another way to get candid with your audience and have conversations with them.
For these and many more content strategies, you can find influencers on WORD Marketplace. Just by posting your campaign brief, you can have the influencers approach you. The variety of influencers available on the WORD Marketplace is dynamic. So, you can definitely expect the best of creativity for your influencer marketing content.
We keep saying this again and again that YouTube is a dynamic platform and hence the possibilities are endless. You can create almost anything and everything that you want to and build a marketing strategy around it. Just remember to make sure that your videos fulfill a purpose and add value to your views by providing them entertainment, information, or any knowledge that was looking for. Get started with YouTube influencer marketing today and explore this dynamic platform as much as you can.