Top Parenting Influencers in India
Parenting is a job that is hard to comprehend and even harder if you have not been in those shoes yourself. The 'idea' of parenting and the 'act' are two very different things. And Rachel from Friends is an adequate example to make you understand the difference. But to be a parent these days is easier than before. It still is a tough job but many resources make it conceivable to a parent. And one of those resources is parenting influencers.
Parenting has been refashioned for the past couple of years. It is no more looked up to as a 'woman's job'. It is more fluid than before. Parenting is not limited to gender anymore. It is not limited to procreation anymore. Single parenting and co-parenting are now more appraised than before.
Gender-neutral parenting is picking up. The goal is to improve the social-emotional well-being of your child. We are no parenting experts here. But allow us to have you in on the contemporary parenting styles of 2021. A result of this or probably the cause of this is that parenting has become a very prominent type of influencer marketing niche.
Parenting is arduous. It is always a work in progress. Wouldn't it help to know that you are accompanied by many fellow parents who are partakers of this journey with you? We bring you some of the foremost parenting influencers and bloggers that are present to assist you and to guide you at all stages of parenting.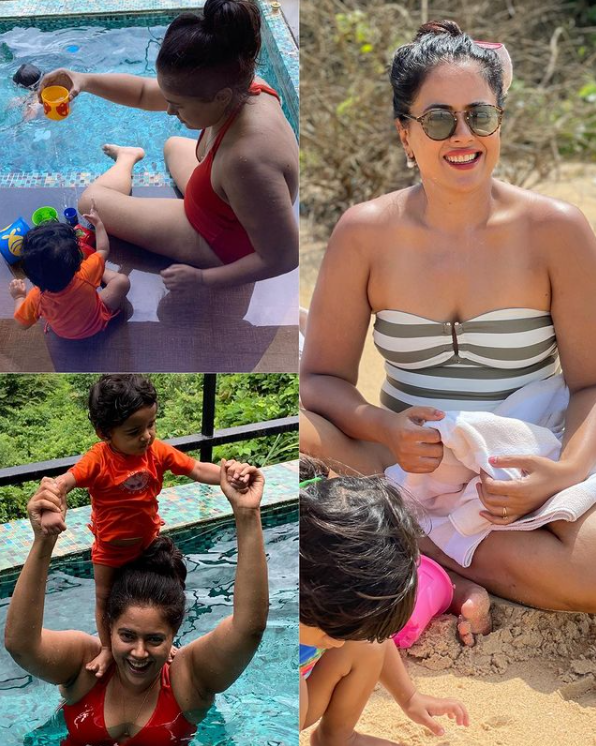 Sameera Reddy aka Messy Mama is one of the few people from the star-studded Bollywood industry who has come out of her shell through her Instagram. She is also a body-positivity influencer who talks about her time in Bollywood, her struggle with body image as an actor, and of course, her journey as a mother. 
Sameera Reddy shares her daily shenanigans as a mom on her Instagram and is brutally transparent about her struggles. Her food blogging videos with her mother have become a favorite of her followers. Her expression about her personal life has been a catalyst for many commoners to look at Bollywood stars as individuals and has helped parents especially mothers know that public figure or not, parenthood is tough for all. 
If you have been hovering on Instagram for a couple of years, you must have stumbled upon Alicia Souza's page and must have been delighted by her captivating and lovable illustrations. If you have stumbled upon her page recently, then you must know that while the illustrations are still going strong, an addition to those in her parenting journey is adorable snippets of her son. 
Alicia Souza is also an owner of a small business which makes her a prospect of collaboration for most brands who want to use influencer marketing for small businesses. Parents! Look out for brand recommendations on her page. She can contribute to helping you in your parenting journey by providing you with exactly what you need for your children- a combination of care and imagination through her products. Her webshop gives you a range of baby care products like beddings, bags, pillows, etc. that can be your perfect choice for your babies.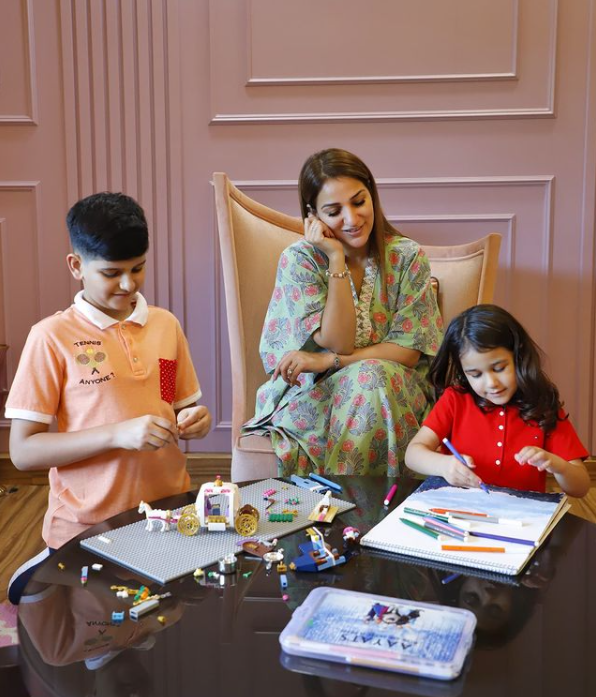 Do we have mommies here who miss the pre-pandemic time when you meeting your mommy friends for an evening tea and discussing parenthood was not unsafe? If you do, then let's hook you up with Harpreet Suri here. She is a parenting influencer who hosts weekly zoom calls with 20 people and discusses their journey as parents. Her Instagram handle momwearsprada is an exclusive showcase of her parenting whereabouts that are refreshing and helpful at the same time. 
The fact that physical boundaries do not stop influencers and brands from doing their job states very clearly that the future of influencer marketing is brighter than we can imagine.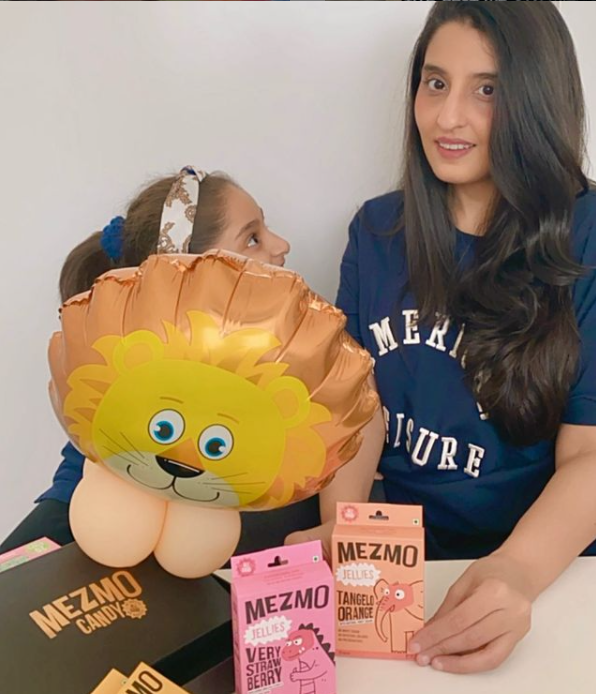 It takes a lot to nurture a child and to make sure that as a parent you are tapping on to all the grounds is a bit tricky. But not if you have constant inspiration floating on your Instagram. Kiddiegram is an Instagram page that talks about almost everything related to parenting. Health, education, food, art, everything that parents need to keep their children nourished, is available here.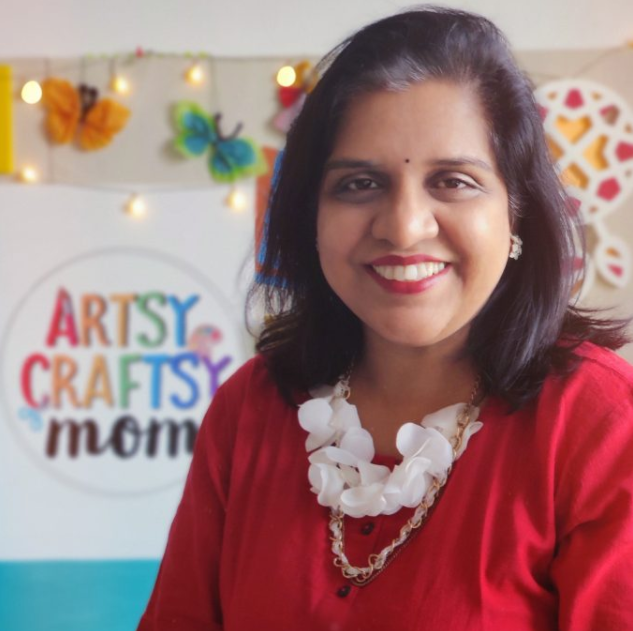 Curiosity should never end. Be it for kids and adults. And as parents, you too remain as curious as your kids, don't you? So to complement why not indulge in some art? Shruti Acharya runs a blog called Artsy Crafty Mom where she shares ideas and inspirations to indulge your kids in some art therapy. Keeping your kids engaged with fun art projects will feed their inquisitiveness.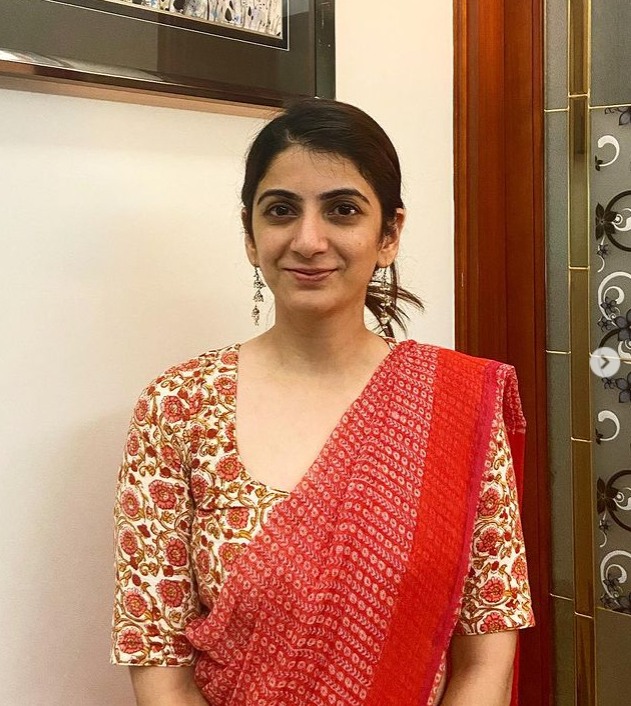 If you ever feel you know everything you needed to know about parenthood then we suggest you double-check with The Champa Tree because this leading parenthood blog always has some of the information that you didn't know you needed. At every stage of parenthood, you have to learn and unlearn certain things. The Champa Tree will guide you to keep up with it. 
Do you ever find yourself in a space where you as a parent have to make as tough decisions as choosing the best schools or as 'not so tough' decisions are which toothpaste to use for your children and don't know what to do about it? Then Bumps and Baby is just the right source that you need. This parenting blog provides answers to every question that you ask yourself at different stages of parenthood. So next time you are confused, you know what to do.
These top parenting influencers and bloggers are here to help you expand your knowledge and to assure you that you are not alone. They are always there for you and are only a few clicks away. But it is essential that you also take time-to-time professional advice from doctors and educators regarding your concerns. 
We have reached the end of the list and by now you might be scratching your head and wondering, "Where are the dad influencers? Why is this list only about women influencers?" Well, if you did not think about this, then we feel obliged to introduce you to this underrated discussion. 
It's been only a couple of years since the rise of influencer marketing. And it would be a couple more when 'dad' parenting became a thing. So to put it simply, the number of dad influencers in India is almost negligible. It is no surprise that in many societies and households, parenting is mostly limited to mothers. But we as a society are evolving and hence, fathers too have become equally inclusive in parenthood as mothers. 
You might not find Indian dad bloggers or influencers as such, but if you have ever tried to or now if you do try to look up for any father influencers, you are bound to come across many stories on the internet about stay-home dads who are doing their bit on a personal level as parents. Many types of research and articles show that fathers are equally involved in parenthood as mothers. Yes, they get paternal leaves. Yes, they help them do their homework. Yes, they cook. The gap between the roles as fathers and mothers is now reducing and parenting has finally broken the bonds of gender norms. In fact, the family system, in general, has evolved as is not restricted to the gender identity or roles of mothers and fathers. 
There are probably no dad 'influencers' on social media, but if you look at public figures like Durjoy Dutt, Kunal Khemu, Karan Johar, they all share their parenting bits and shenanigans on their social media which is shaping people's opinions about a father's role in parenting or a single parent, one day at a time. If you look around yourself, in your friend circle, amongst your peers or colleagues, or family, you would notice the change is slowly coming. 
We are sure that there will be many upcoming dad influencers who are going to educate and encourage many others to join this niche. The audience and the top brands that work with bloggers are both eager for it.