How to begin your journey as an influencer
Are you an aspiring influencer who is adamant about starting their influencer journey in 2022? Have you made up your mind to deal with the hardships of this career like reduced engagement, online trollers, unnecessary opinions, and perpetually being conscious of what you say so you do not fall into the pit of online controversies or get canceled on the internet? No, no, we are not scaring you off. In fact, what we are saying is… Congratulations! You have made a very thoughtful decision. Now that you have decided to dive into this ever-increasing profession of the millennium, let's get you all prepped to begin your journey.
We can get another blog talking about how successful influencer marketing is because there can never be enough praise about it. But, you already know it, don't you? Plus, this is about your journey as an influencer and how to start as an influencer in 2022. This social media marketing tool has been around for a while now and we can say with utmost surety that the future of influencer marketing is very profitable. So if you think that you are too late to begin, to that we would like to say that the show has started.
Let's consider two scenarios here. In one scenario you are a social media user who is already familiar with their interests and is posting content on social media hoping that it blows up one day and you get your ticket to fame. In another scenario, you are a social media influencer who wants to start posting content to become a social media influencer but doesn't know what to post.
No matter what scenario you belong to, know that you have already taken your first step in the journey to becoming an influencer. Now, here's how you are going to continue and soar higher.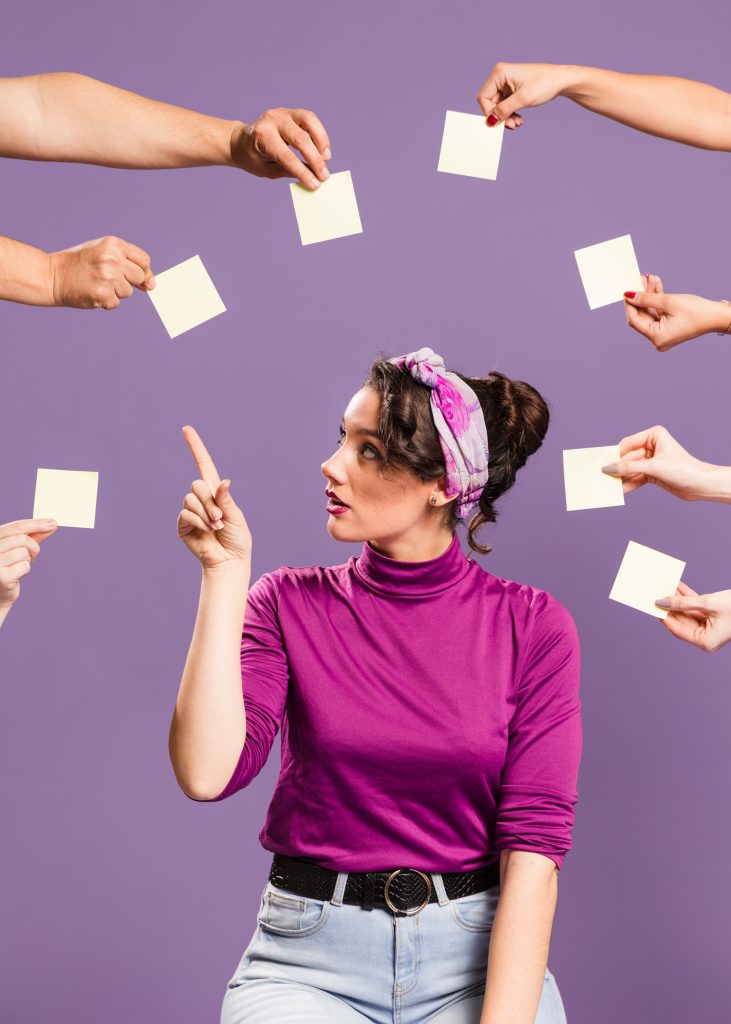 Pick your niche
Do you know what you like? Do you know what you want to post about? Do you know at will lie at the core of your content? Have you done your research about top brands that work with bloggers or influencers? Amazing! You know your niche then. But hey, if you don't, that's fine too. There are a few ways you can go about finding your niche. You can start by falling into a pit of self-interrogation by trying to find out what you like. Yes, we reckon that sometimes it's not as simple as it sounds. But it is important to figure out your pick from the different types of influencer marketing niches. If you do not want to sit around self-reflecting then start consuming content. All kinds of content. If you think something interests you, try it out. Experiment with it. If it interests you, then voila! You have your niche. But if you don't then what's the worry? Time for another experiment.
If you are someone who possesses knowledge or expertise in any field, you can use that to develop your niche. You are bound to find an audience for your niche, no matter what that is. So if you think that you are good at something, social media has a set audience for you.
Know your data
Knowing who your followers are or who you want your followers to be is important. Understanding their mindset, their interests, their demographics, their personalities, and their customer journey is important. This data is essential. Every influencer is interested in understanding how their content performs. And so are brands. They want to know how your content performs and who is the audience before they collaborate with you. The importance of data cannot be emphasized enough. But when you see that some of your content performs well, while others don't and you are wondering why is that happening, you can turn to analytics data of that social media platform to find that out. Or you can join an influencer marketing platform that helps you with data, getting new gigs, networking, and more.
The function of social media data goes even beyond this. As you keep exploring more, you will unlock its many benefits. And you can begin by switching to Instagram's creator account to get all the relevant data that you need.
WORD Marketplace is an influencer marketing platform that can give you insights into your collaborations. Once you start working with brands on this platform, you will be able to get a detailed report to see how your content is performing.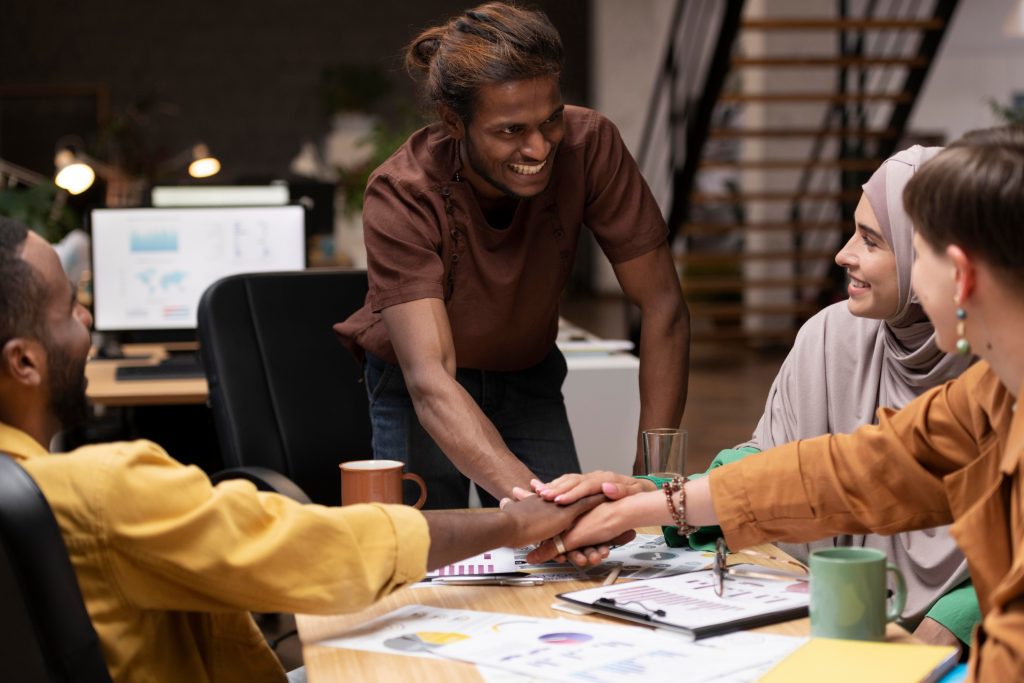 Engage with other influencers
As social media becomes more and more dynamic, the ways of engagement will also become dynamic. By engaging with other influencers can get benefits like collaboration, building relationships, have your content reposted by them. These attributes help you get introduced to their audience. When two influencers collaborate, their audiences merge which means more reach. You are exposed to a new audience and so is the influencer that you are collaborating with.
Another way you can engage with influencers is by making Instagram Reel Remix. Even since Instagram has come up with this new feature, a lot of users have given this feature a shot. You can basically collaborate with anyone with Reel Remix.
Create your own style
Style is something that is very personal and practically defines the individual. Your content too needs a style. But don't push it too hard. Let the style come naturally to you. At the beginning of your influencer journey, you can have a different style that may not be similar to your style in the future. It will keep evolving and so will your audience. Pick any social media influencer. They are all bound to have a unique style. Use them as inspiration and begin the process of searching and evolving your own style.
Always try to be relatable
Social media can be a confusing place. One minute it will ask you to be very different and then another minute it will ask you to be relatable. But some will ask to be relatable in your own unique way. What to do then? Well, we say you do you. Being relatable on social media always helps. That does not mean your every content has to be titled, 'Things every 90s kid can relate to'. You can also come up with 'outside the box' content. But first, do not forget to know what's inside the box. Deep, isn't it? Not really. It's simple. Give it a go.
After the listicles here are some more practical things that you must consider when you are about to start your journey as an influencer.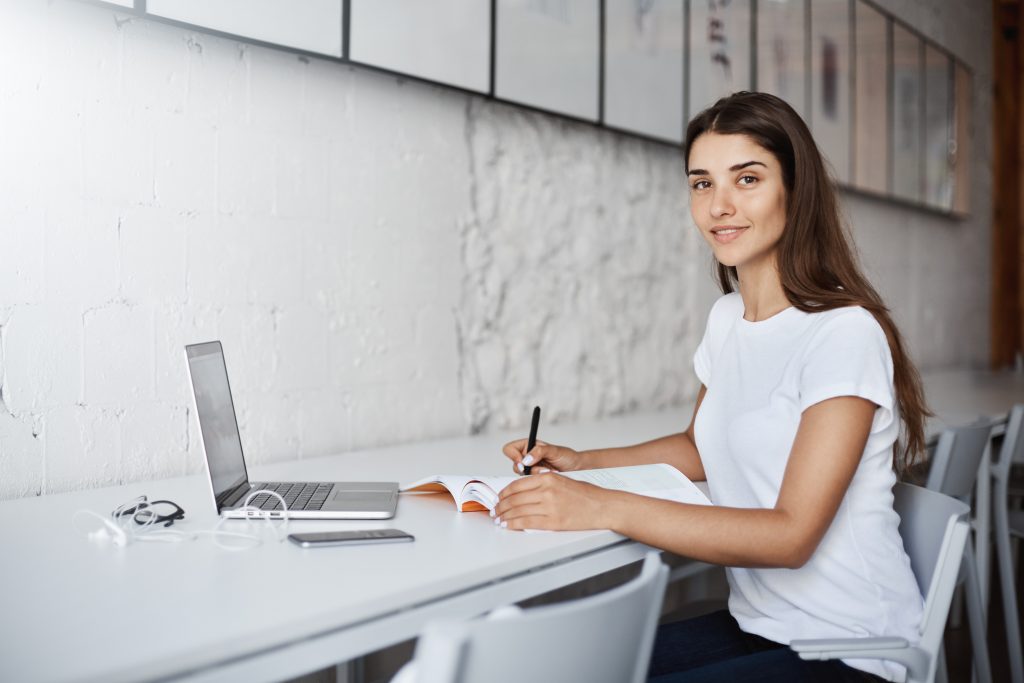 Observe the experts
The Instagram influencers that you see today have technically laid the origin of the whole social media influencer marketing. Yes, it's not always influencer marketing vs social media marketing, it can be also social media influencer marketing as they are closely related. These influencers just did what came to them naturally. Social media provides ease of expression and the ones who understood this earlier, started as micro-influencers, moved on to being macro-influencers and now they have become mega influencers who have built a full-time career out of it. They are the experts in this field. It is important that you analyze how they function. To know how they begin their journey will tell you about the dos and donts of your niche. But don't go scrolling down to their very first page on Instagram to know their journey. Be the real digital nerd and make use of the online resources.
Lose the fear of judgment
The beginnings of a career can be hard. Especially when your career involves being exposed to a large audience. But don't let that scare you. Because in influencer marketing that's your strength. As an influencer and as an individual you will always keep exploring and the internet will always have something to say about it. Sometimes it would be constructive and most of the time gibberish. But keep going.
Have a job security
If you are someone who is planning to shift their career and jump into influencer marketing hoping it's a big-money business, we'd say prepare yourself financially. You often come across influencers who have instantly become famous overnight. But what you need to know is that there come many ups and downs before reaching that overnight success. So, if you are making a career shift, be practical about it.
Hurdles are common. But social media is the future of influencer marketing. You are going to have a lovely time being an influencer!