Small businesses on Instagram you need to check out
In today's time, small businesses are scattered all over Instagram. A couple of years ago if somebody had told aspiring business owners that starting and growing a business will become easier with social media, they would have probably called it a bluff. But now, after witnessing it themselves, you can see more and more small businesses starting up from social media. But, how did this change happen?
Influencer marketing plays a big role in the booming status of all kinds of businesses. There are many influencers who promote small businesses on Instagram or other social media platforms. You can conclude two things from this.
Influencers are ready to accept different brands from their niche and are all about promoting the local business community.
There are many benefits to buying from small businesses. People who like to buy unique products that have a story behind them can now do that. Of course, this was possible even before. But it was mostly restricted to certain locations. Small businesses have made shopping more accessible.
Small businesses are changing consumers' buying habits. Many people like to buy from small businesses because they want to support the local community. They want to support genuine artisans and manufacturers. They are not bothered by the fact that these small businesses do not have large product supplies, in fact, that is what's intriguing to them.
Looks like Phoebe taught us well (if you know you know). Buy products that have a story behind them. But hey! No compulsion. You have a right to buy anything you want, from anywhere you want. All we are saying is that, if you want to try your hand a buying from small businesses, then we have a list right here for you. You can find some conventional and some non-conventional small businesses. Suit yourself!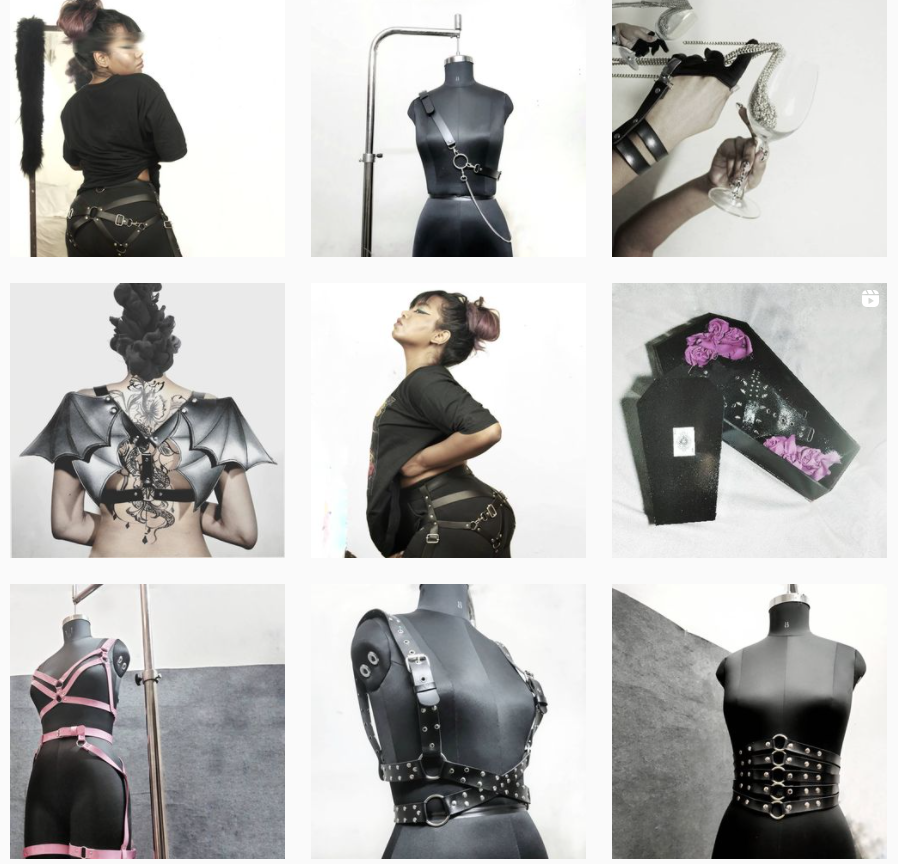 Where is our goth fam at? Goth is not very popular music or fashion culture in India but to say that there are no goths at all would be wrong. For all the goth and alternate fashion lovers, there are many Instagram thrift stores that sell goth clothing. And if you are looking for some hardcore goth accessories, then you need to head to their page They have a quality collection of body harnesses, chokers, harness bralettes, and more. They keep adding more and more stuff to their collection and you can also customize as per your preference. Go, transform your wardrobe now!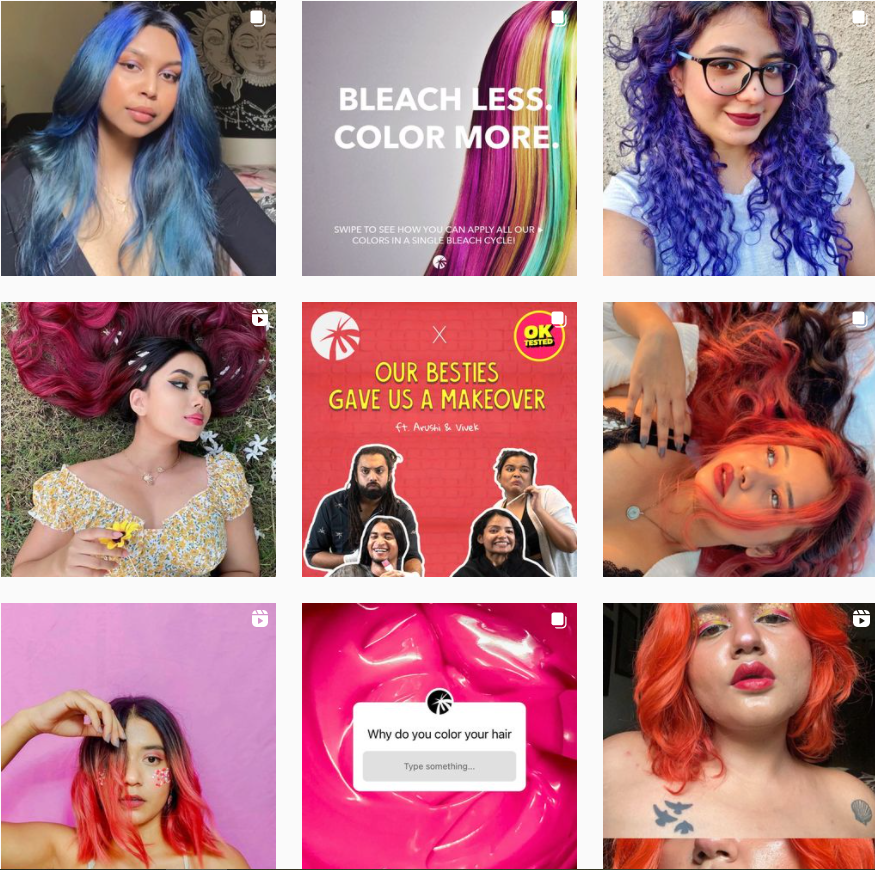 Hair dyes these days have become very regular and for most it's recurring. And why not? Experimenting with hair colors is undoubtedly the most fun thing to do. But to make sure that you use the right products that nurture your hair instead of damaging it is the trick. Not anymore though. Birds of paradyes have a collection of semi-permanent hair dyes in various hues. And you do not need to worry about the aftercare either because they have a fix for that too. They recommend you the best methods to look after your hair and their Instagram is a free education on hair dyes.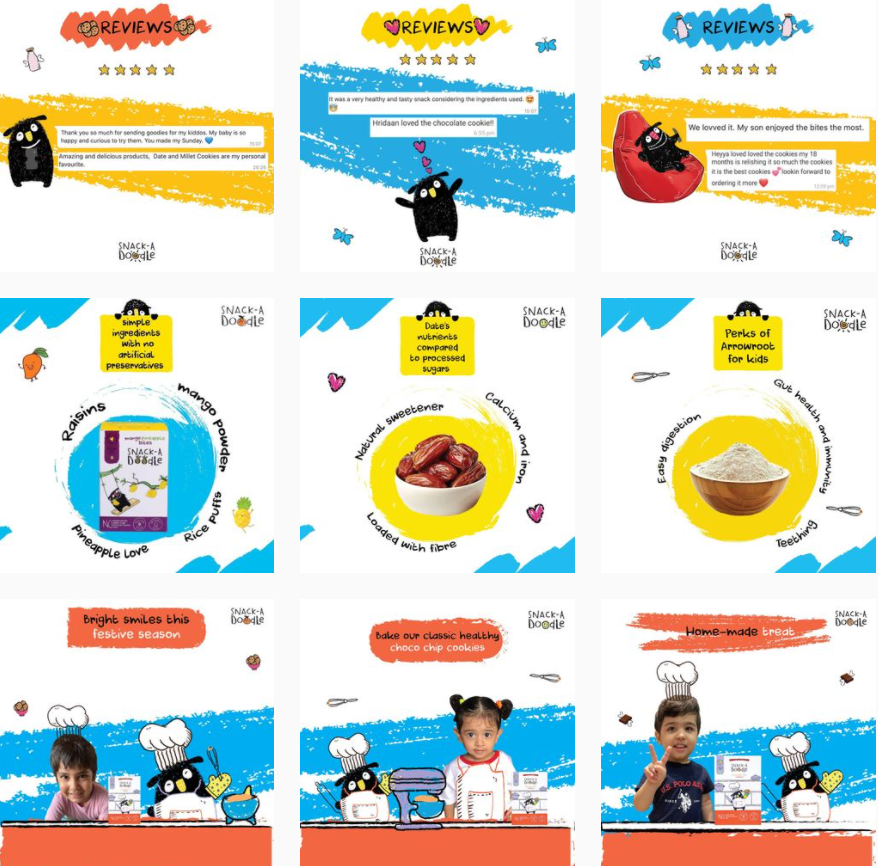 Snacking is a universal habit, isn't it? But with kids, it can be hard to monitor that they eat healthy snacks. And that is why if you want to buy healthy snacks for kids, you need snackadoodle.in to supply you with the healthies munchies. Their range of snacks includes flavourful cookies and apple bites that are suitable for kids above 9 months of age. Do check their website for more information.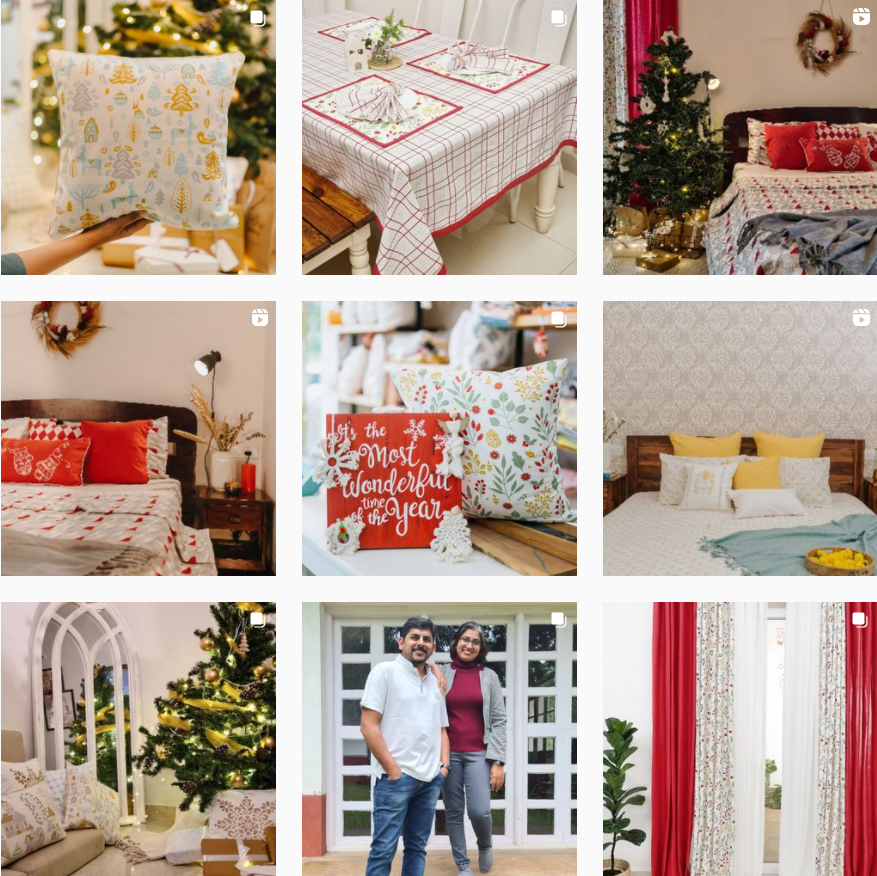 Home decor is of immense importance and if you have been meaning to find your go-to shop then you need to head to theyellowdwelling. Their collection is so diverse that you are bound to find something that fits your taste and matches the vibe of your home. If you are confused about what to buy then check their Instagram which is full of interior styling tips.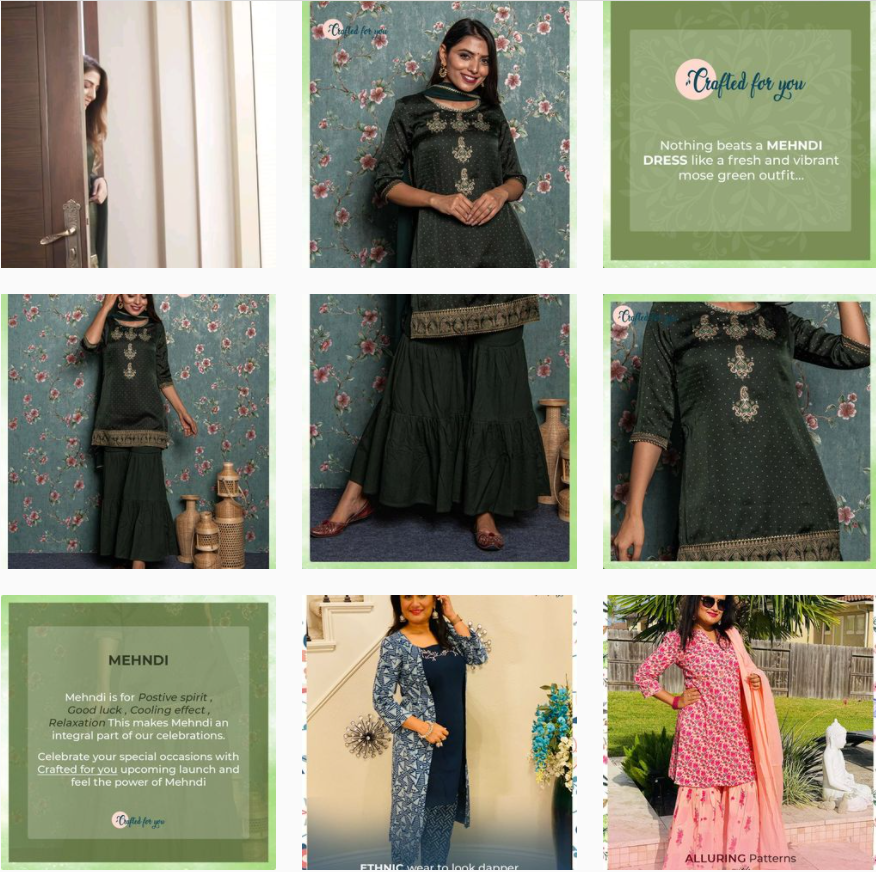 Have you been looking to buy premium clothes that are comfortable and one of a kind? Craftedforyouindia is the page you need to add some basic yet stylish clothes indo-western clothes to your wardrobe. They have options for a customized tailored fit as well. They have used influencer marketing to promote their small business and that has helped them in spontaneous growth. They try their best to offer you not just premium clothes but premium services as well. You can schedule a call with them to give them your measurements and requirements. What more can you ask for?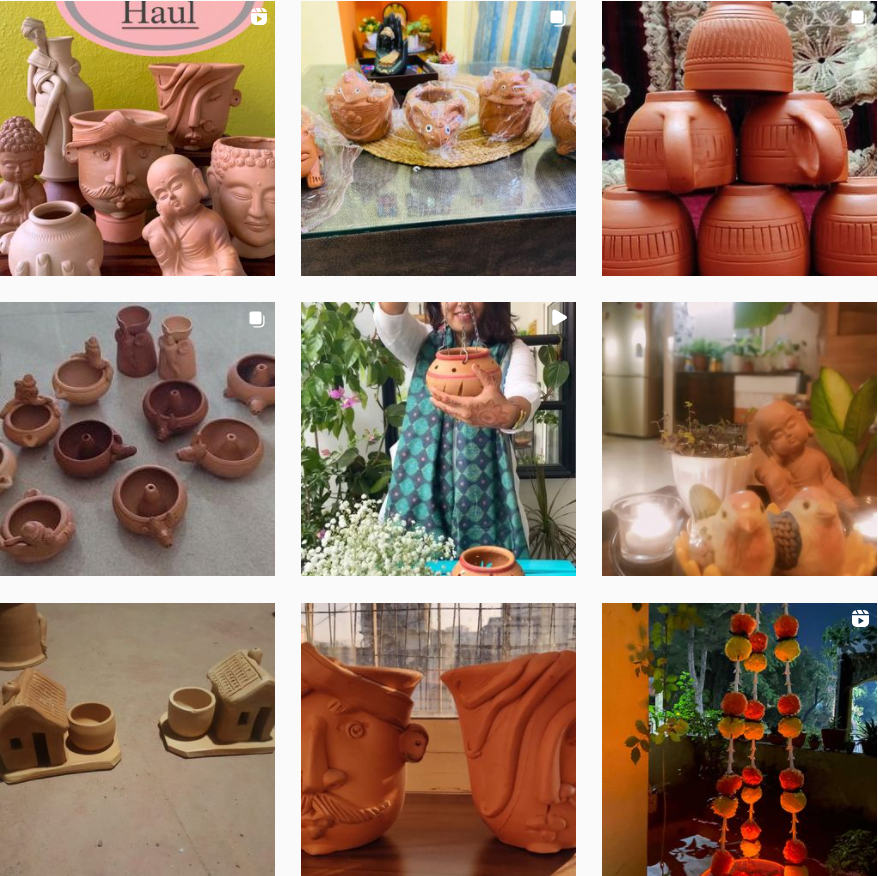 If you are a fan of terracotta accessories and would like to get something personalized, then you are going to fall in love with diy_home_art. Nivita, the curator of this business makes terracotta planters and pots which are available at very reasonable prices. As soon as you see the collection of her cute planters, you are going to become a plant lover. So, go pick your favorite now!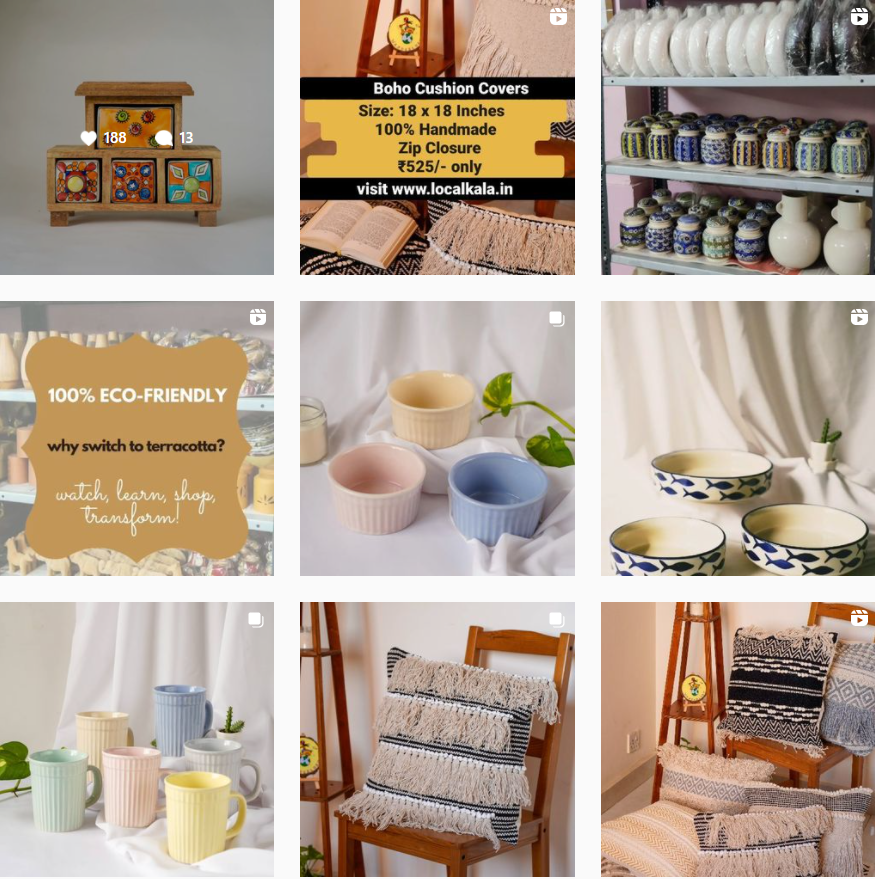 Another one on our list is local_kala which is also a handmade ceramics brand that makes planters, mugs, plates, etc. But wait, that's not it! They also make premium wooden artifacts like spice boxes, platters, trays, frames, and more. They look vintage, aesthetically pleasing, and above that, they are very functional and of premium quality.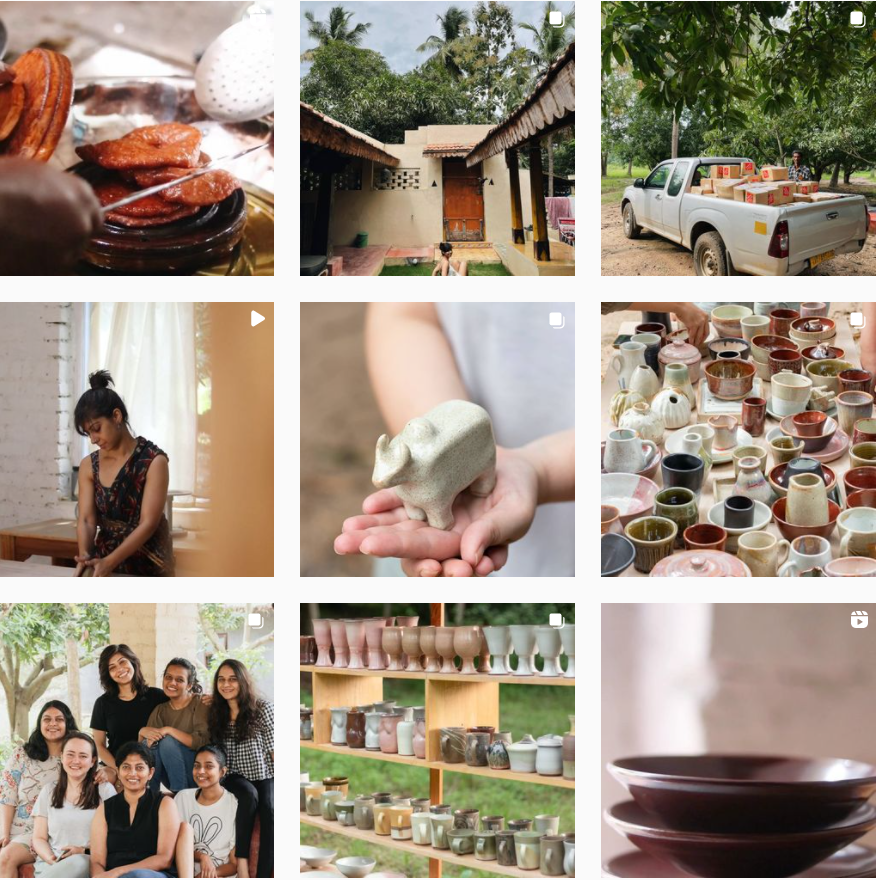 Slow pottery is a pottery school and store run by Nikia Dawar. Her collection of mugs will illuminate your tea/coffee times. She has also been launching limited stock of boob mugs from time to time which is not just fancy to look at but holds the representation of body positivity. And of course, if you want to learn pottery, then she's one of the best tutors you can have.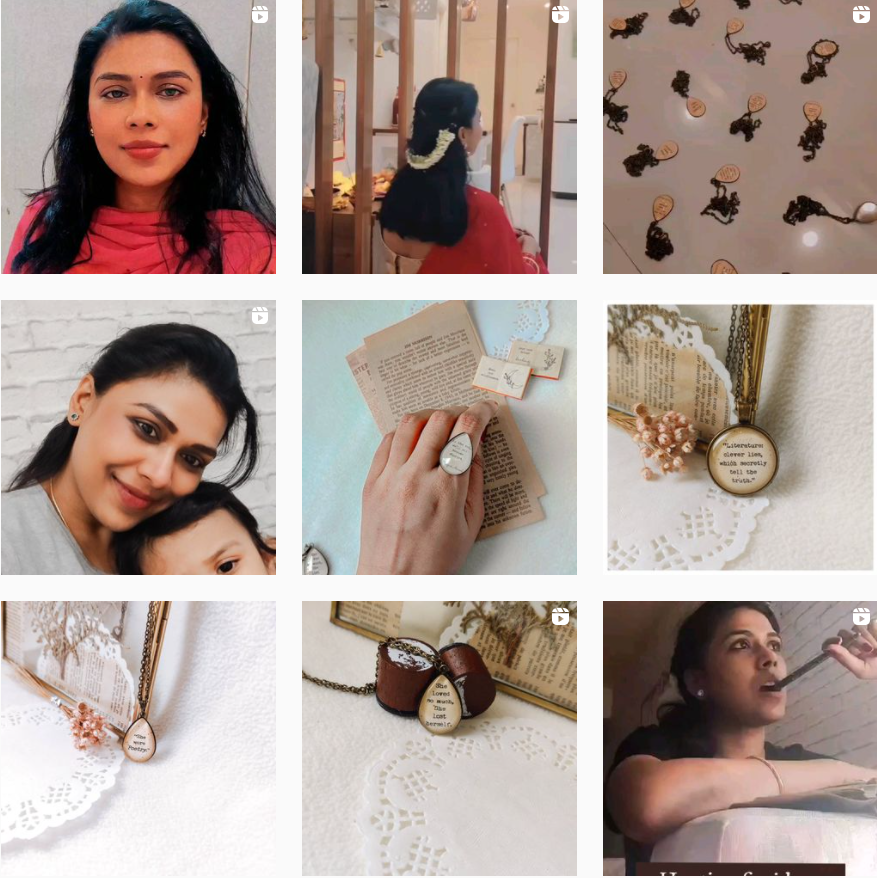 Okay, what accessories are you very fond of? Be it any, we believe you can find it at thebookishpandora. And if it's not what you are looking for, then you are bound to fall in love with what you'll be looking at. All her products are handmade and unique than what you generally find in stores. They are made of clay, wood, and are inspired highly by books and art. You can buy pendants, bookmarks, rings, earrings, brooches, and more at her online store.
Do you like looking as if you have just come taking a dip in the rainbow? Yes, decorated with a splash of colors and looking like cotton candy is legit fashion. And if you are not on board with it yet then you must check out loverainbowmonkey's collection. Oh, and they strongly support genderless fashion, which makes their collections even more promising. 
These small businesses are using content creation over curation and that has helped them gain the attention of many influencers. Since there are different types of influencer marketing niches, it is easy for small businesses to find influencers.
WORD Marketplace is the influencer marketing platform that small businesses can rely on to find micro-influencers, macro-influencers, or even mega influencers. If you are trying to find influencers for your brand campaign then all you have to do is submit your campaign on the platform and wait to be approached by eligible influencers.
Small businesses have gained huge support from customers and mostly from micro-influencers. Once you start buying from small businesses, you will yourself find out what the hype is about. Mass-produced products have their own benefits. But premium and unique products have their own charm, don't they?