Top Men's fashion influencers in India 2021
Men's fashion is resurfacing in 2021 and we must say it has changed multi-folds in the last couple of years. It would not be wrong to say that many got influenced by social media and now they are influencing others through social media. The last decade was about falling into prejudice and stereotypes but this one is about breaking them. Fashion used to be a controversial career field for both men and women. It was not from the perspective of how the industry functions and how the western world has modified it. In fact, the major concern was how much money can you even make in fashion? Well, in today's time, a lot.
How often have you found yourself caught in an argument with women complaining about how unfair it is that they have so many options when it comes to clothes whereas men are stuck with a pair of pants, some rugged t-shirts, and maybe a shirt or two? It's about time that social media influencers are changing that phenomenon.  
Men's fashion has evolved so much because there has been a shift in perspective. Plus there are many small businesses that promote it. They are also very keen on understanding how to use influencer marketing to promote small businesses. This is a cohesive effort by both men and women fashion influencers in India who show you how diverse men's fashion can be and small fashion businesses are making it possible by producing such diverse clothing. 
We have curated a list of top men's fashion influencers in India for you to get inspired, motivated, and redo your wardrobe. Have a fashionable time!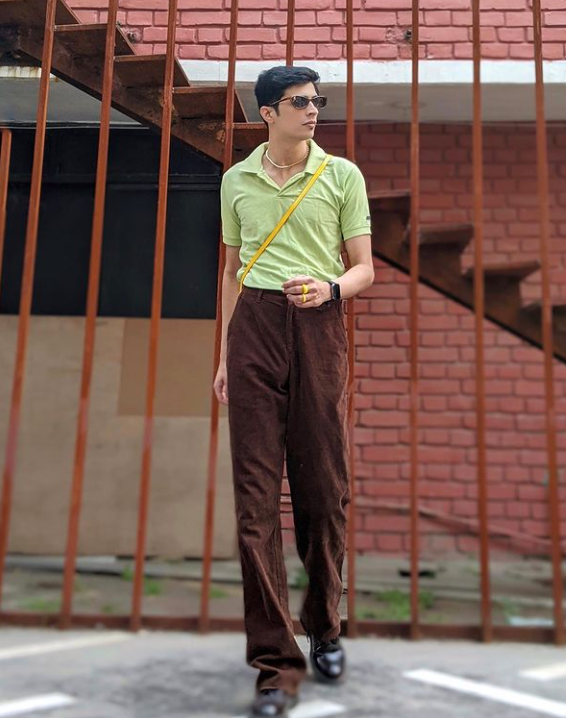 Joining the rise of influencer marketing is Siddhant Chandra. A bit of swag and tons of experiments are what you can expect on his Instagram page. He is an emerging men's fashion influencer whose style is a mix of retro and street fashion. Believe us, the combination is worth checking out. If you find grey tones soothing then Siddhanth's fashion will definitely connect with you.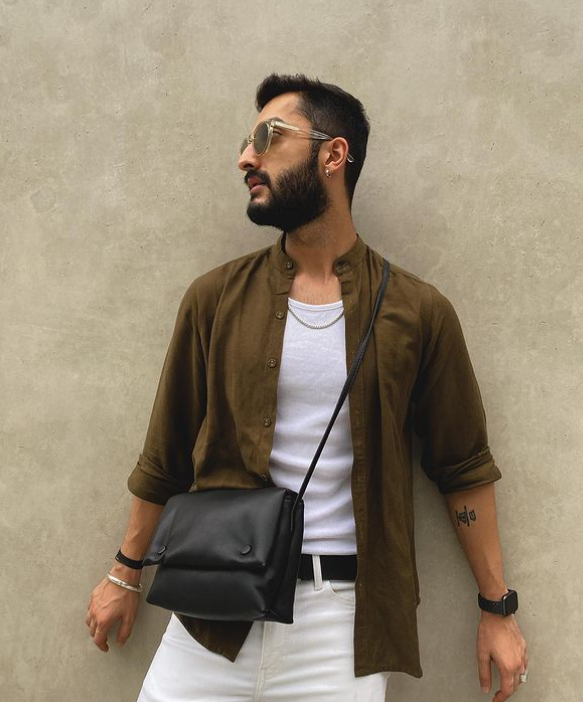 If you are a business trying to find influencers for your brand campaign or just someone looking for some fashion inspiration you need to check Kush Sachdeva's work. His immensely appalling style is not the only factor that makes him an incredible fashion influencer. His reels and posts talk about many editing hacks, skills, and some prevailing tips that every budding social media fashion influencer can use.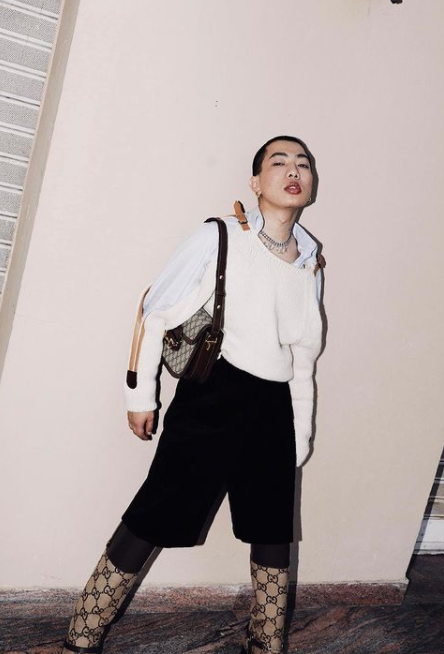 Joan Dominic Rai, a fashion blogger who believes that fashion is not gendered, in fact, it is fluid. And to that, we say, "PREACH!" Joan's Instagram page stands out for many reasons but what will catch your attention the most is his ultra-fine skill to express himself. Storytelling lies at the core of his fashion. His miscellaneous views about gender and fashion are also covered by many other brands like Feminism India, Grazia, Vogue, and Home Grown. Edgy style with color pouring in is how we will describe Joan's style for you. Trust us and take a dive into his eventful fashion journey on his Instagram account.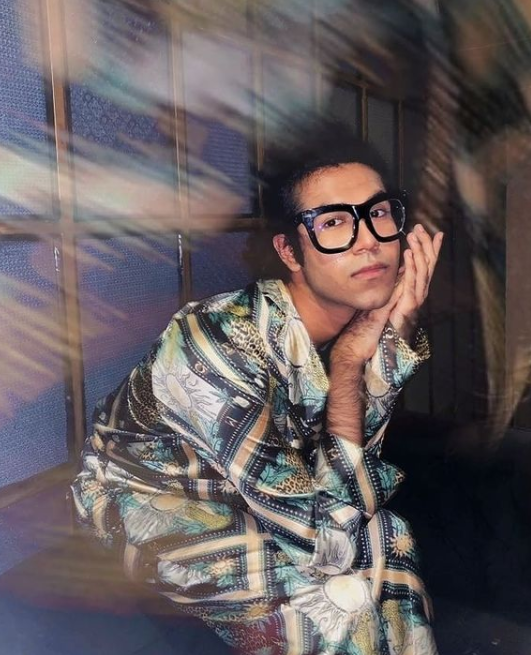 Pranav Goswamy is a fashion influencer and a stylist with many more surprises up his sleeves. Fashion has many vertices and Pranav has been tapping onto each of them, one at a time. His Instagram profile is as diverse as it gets. He can throw on a pair of jeans as a top piece and make a sophisticated style out of it. No this is not a metaphor, this is Pranav for you. You can see a wide range of work on his profile and ample collaboration with brands, photographers, and other fashionistas. His dapperness awaits for you to unravel!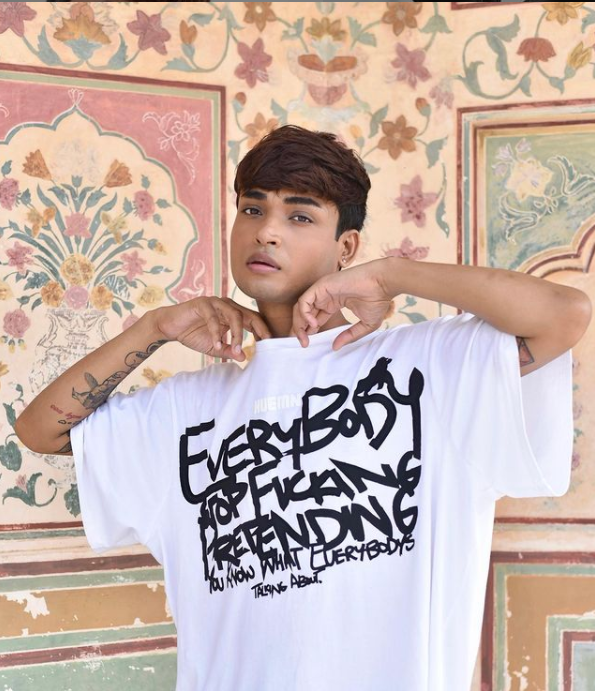 To not stop experimenting is the key to exploring new levels. And that defines Suman and his relationship with his fashion. He's got grace and style. He's got his way to make people stop and gaze, or in the digital world, he makes people stop and like. He channelizes his love for art through his work and his fashion aesthetics. You'd be in awe to see how seamlessly he can carry many styles and still keep retaining his personal touch. And the fact that he is as amazing a makeup influencer as he is a fashion influencer, is a bonus.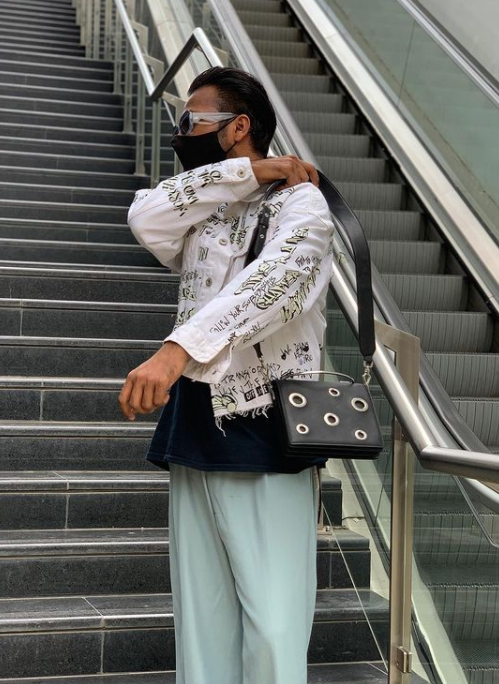 If you are a fan of people who cannot seize from stepping outside their comfort zone and spawning something fresh out of it then you must follow Kabir. Shakespeare sure has said "What's in a name?", but in the case of Kabir, his Instagram username the_unconventional_fashionist totally defines him and his style. Black and beige with a hint of pastels is the vibe of his Instagram. Silver jewelry and a soothing aesthetic, are other things that you will find on his profile. 
Earthy tones and simplistic clothes are the signature styles of Prateek Chauhan. His work can be seen on his Instagram lensbehindlens which goes beyond just fashion. His interests also include art and photography which are clearly recognizable as soon as you land on his page. Minimalist fashion is quite a trend these days. It blends with any style, be it street or chic. If you don't believe that, then you must give Prateek a follow because he will get you hooked up with the best of minimalistic styles.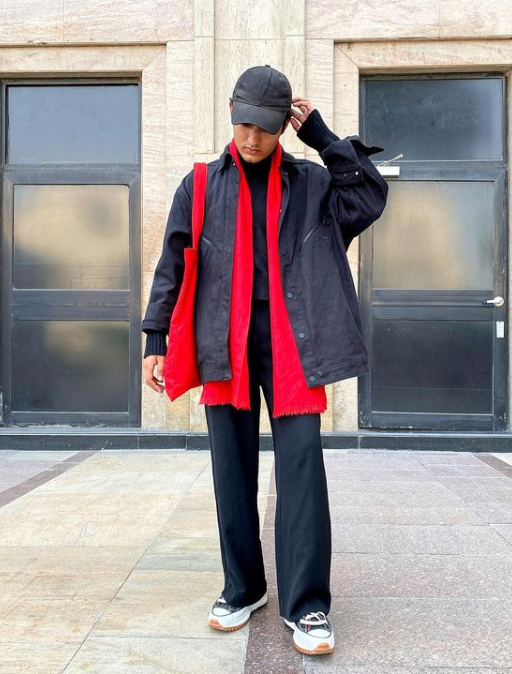 Speaking of street style, if you need free tutoring and Pinterest mood board vibes on Instagram, then you must check out Tarun's work at thatstreetstylee. Trench coats, hoodies, sweaters over shirts, basically he has wholesome Chandler vibes going. His style is easy to carry and his Instagram is pretty calming to look at. You should definitely see it for yourself.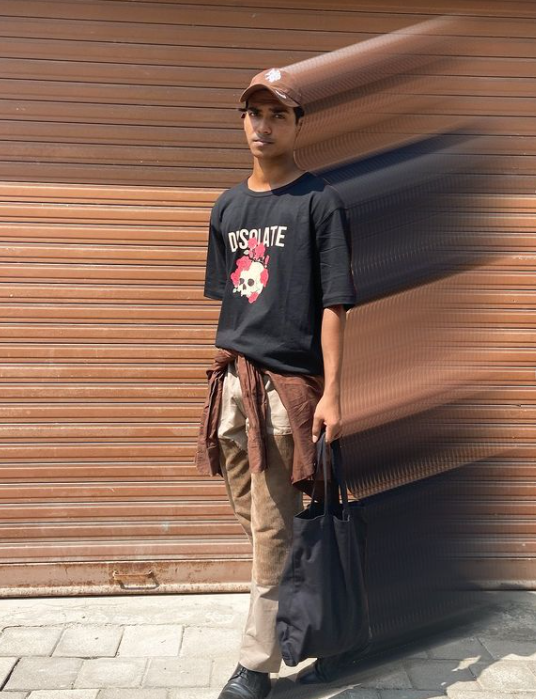 Thanks to Instagram for reels because we can continue to see upcoming creators like Jeet Maity experimenting with their styles in small snippets. We don't think one can enough street style inspirations. Hence, Jeet makes it to our list. But what more you can expect to see here are some cool fashion DIY, captivating transitions, small business suggestions, and of course, lots of fashion experimentation.
Fashion is very personal. Some people put in a lot of effort while some are rocking it by throwing on the first piece that falls off their wardrobe. But what is common between the two is the comfort of being yourself. If you are enthusiastic about fashion, then we say never stop experimenting with your style. And these fashion bloggers are here to ensure that as they keep you fueled with inspiration and motivation.