Influencers that started their own business
Social media is a hub of many vertices. Be it entertainment, information, news, businesses, careers, you name it. Social media has the potential to harbor them all. What's shocking is that nobody saw it coming. Influencers are at the top hierarchy of social media right now. But when these platforms had just begun, nobody could have predicted that influencer marketing would become a business and a tool so huge that the world will rely on it. It's a good thing though, isn't it?
If we keep all the negativity, trolls, and backlash aside that the influencers faced, we could state that they have done really well for themselves. The impact of influencer marketing on consumers has been such that they too are dependent on influencers for many things, both materialistically and non-materialistically. Some would argue that to be an influencer today is easier than before because they have the foundation laid down by the former influencers. Whereas some would say that it is difficult to become an influencer today because there's so much competition. Either way, the future of influencer marketing is so bright that we can guarantee that there's every possible chance for an individual to become a successful influencer.
Many influencers who did achieve this have now successfully managed to land on their dream projects. Similarly, many influencers have also started their independent business using their social media platform. This phenomenon has put aside the debate of influencer marketing vs social media marketing. Because influencers too are using social media marketing for their businesses.
The fact that you can use social media for small businesses, or new businesses means a great deal for small business owners as well as influencers. It is true that since influencers already have a huge following on their platforms, they do not have to hassle much to find an audience. These influencers already have their niche audience but that does not mean that there is no scope for advancement.
We have a curated list of top 10 influencers for you who are also successful business owners. You could find a new favorite influencer or a new place to shop from after finishing this list, you never know.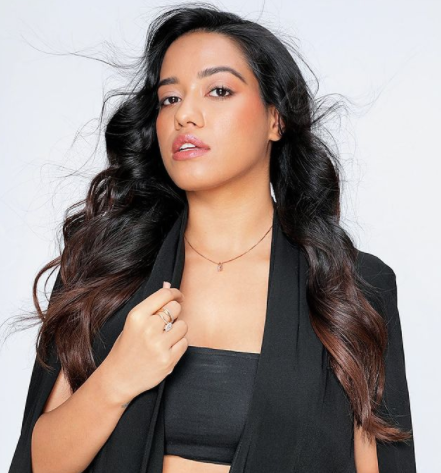 Debasree is one of the top influencers on Instagram that has excelled in the fashion, beauty, and lifestyle niche. She has come so far by staying true to her style and by still leaving space for experimentation. Debasree is not just a fashion influencer but she is also a business owner of her beauty line. The ideology of her brand aims to resonate with not just women who are enthusiastic about beauty and makeup but also men. Her beauty line currently includes 15 different hues of the fine liner. Now that graphic liners are in fashion, you must definitely give a shot to Debasree's collection.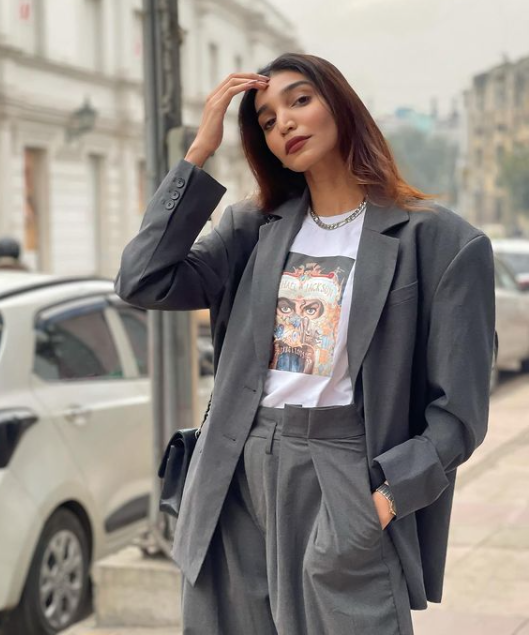 Unless you live under a rock, there's no way that you are a fashion enthusiast and you do not know Juhi Godambe. She is a fashion influencer who began her career at the young age of 19. If you want to become a fashion influencer, you should definitely follow her journey. She started as a fashion stylist and now she is one of the top fashion content creators in India. She is also an entrepreneur who has her own fashion line, Arabella. Juhi's brand is truly inspired by her own fashion style, it's chic and modern. If that's your style too, you know where to head for your next shopping spree.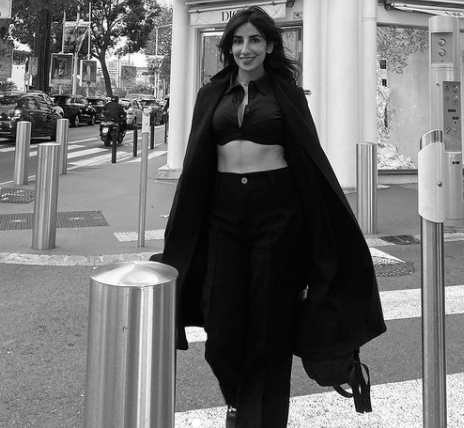 Hair extensions and wigs have recently been in trend in the Indian market, most amongst youngsters. But to find authentic hair extensions in India can be tricky. Enter, Nish Hair. Started by Parul Gulati, Nish Hair is a hair extension brand that is made out of % human hair and promises premium quality. Her hair extensions have also been featured by influencers like Komal Pandey, Kusha Kapila, Chetna Pandey, and more. Her collection includes hair extensions, wigs, hair toppers, clip ons, bangs, strands, etc. You can also find them in different colors.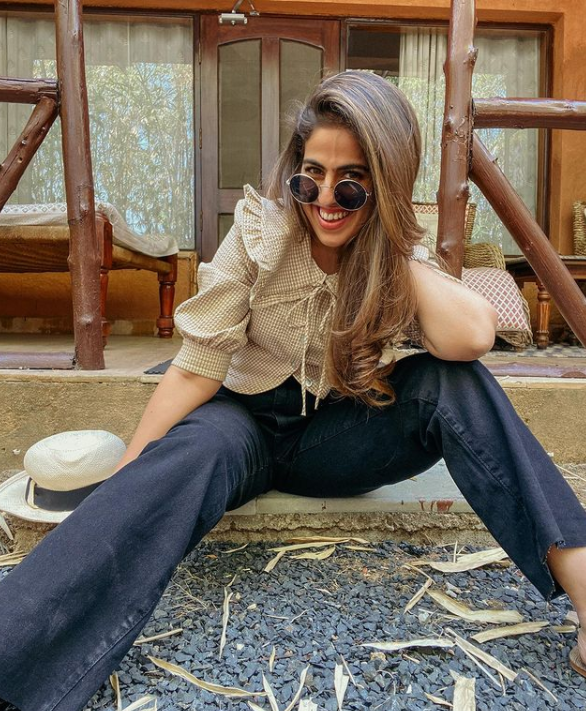 Rohina is a traveler, lifestyle influencer, interior enthusiast, home decor expert, and the business owner of her venture AA Living. It's a home decor store that harbors artistic, ecstatic, and chic collections of bedspreads, towels, rugs, cushion covers, and more. Her textiles are made in India and are of premium quality. You can get a peek at the production on her Instagram handle. To find the perfect accessories for your home, you can always rely on AA Living's blog that is your personal guide. 
Alicia Souza is an artist, a parenting influencer, and a business owner who has her own collection of baby accessories by the name of Auntie Alie. Her eCommerce business is targeted towards giving the best care to babies during their growing age by providing them quality and artsy accessories. Her collection includes beddings, pillows, swaddles, and more.
Madhura Bachal is a food blogger who started her YouTube Channel back in 2009 with an aim to preserve the essence of Maharashtrian cuisine and today, she has her own range of products including all the masalas you need to be the master at cooking. Her recipes are as diverse as they can get. You can always find something of your preference on her channel. And to cook exactly like her, you can always use her range of spices.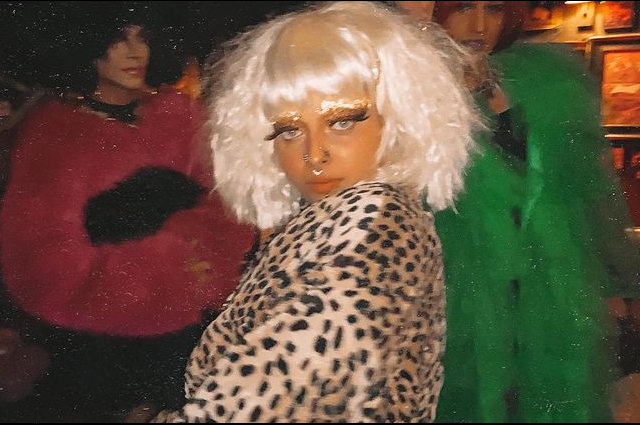 Roshini Kumar is a photographer, an activist, a queer, and also a fearless individual who speaks her mind. Her Instagram is a treat and a space of awakening at the same time. She talks about mental health, fundraising, gender equality, body positivity, and other taboos of society. Not to miss out she is also the owner of her clothing collection that is gender-neutral, with a blast of the most eye-popping colors. Her art and ideologies reflect on her work. She also has a collection of stationery items like postcards, stickers, and pop-art posters.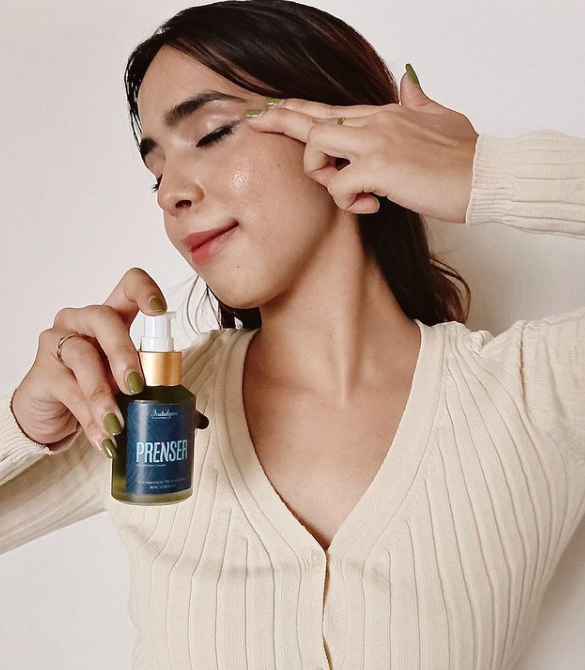 Any coffee enthusiasts (read addicts) here? Our last influencer is going to become your favorite for many reasons, but mainly for her range of coffee blends. Siddhi Karwa is a fashion influencer and an interior stylist, who also owns a second business Unfurl Studio, an interior styling, creative direction, and production studio. Her coffee blend Caffeinate is a flavourful blend that has a chocolatey and winey finish. Perfect for those long nights and lazy Sundays, suits all your vibes.
Influencers are always trying to extend their boundaries and take up new challenges. These influencers too have attempted to do the same by starting their own ventures. Small businesses on Instagram and brands of influencers are trending high on the internet in today's time. The impact of influencer marketing on consumers makes it possible for influencers to start their own businesses owners as they already have a base audience, to begin with. And from there on, it's a whole new journey again.