Small businesses run by LGBTQ members
Pride month is long gone but let the pride continue. The LGBTQ community has come a long way and yet has a long way to go. It is only through collective support that we can progress as a society that is built on equality. As individuals, we can keep ourselves aware, educated, and show our support to the LGBTQ community in every possible way.
In the past couple of years with the rise of influencer marketing, many individuals have had the chance to become social media influencers, educators, business owners, and stand for things that matter to them and society in general. Amongst this, we saw the rise of small businesses on Instagram and if you dig deeper, you will know that many of these small businesses are led by LGBTQ members. To support LGBTQ businesses means to support the community. How? To put it simply, the oppressed community gets uplifted when we buy from their businesses. They utilize the money for personal development, fundraising, and donations. Believe it or not, your purchase from queer-led businesses makes a bigger difference than you think.
Supporting LGBTQ businesses should not mean that you have to compromise on the quality of products. And that's a given. So, here is a list of LGBTQ small businesses on Instagram that gives you the best products at the best prices. You'd be surprised to see the options we have here. It's as dynamic as the community itself.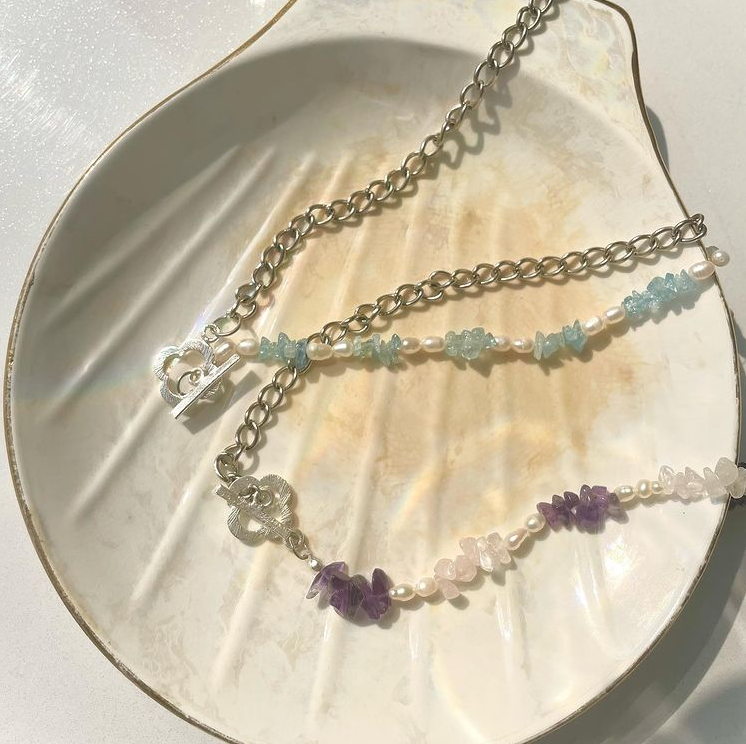 With the increase of thrift stores on Instagram, came the most-awaited and underrated handmade jewelry stores. Accessories are very personal and it is hard to find something that fits your personality. But you are bound to find something of your taste at bluengrestudio. Gold, silver, resins, pastels, pearls, or customized, whatever you want, you will get it at this store at the most reasonable prices.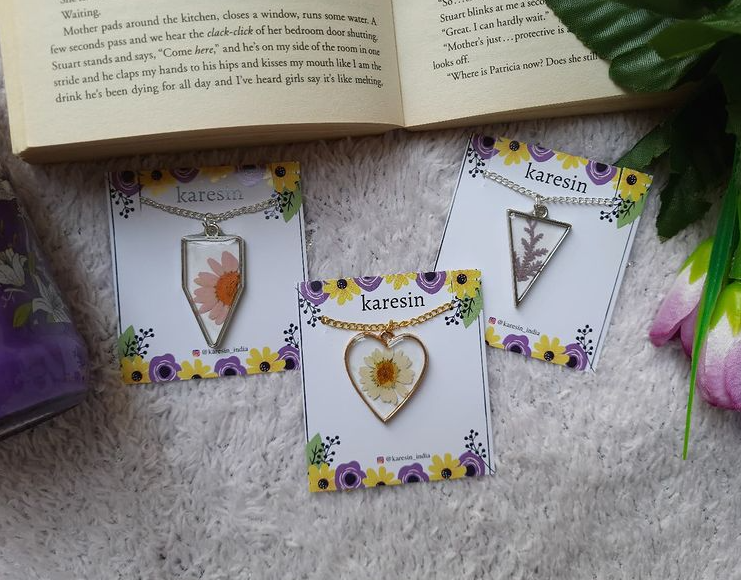 If you like accessories that are not only prepossessing but look like edible candies, then you must head to karesin_india right away. They make handmade accessories like rings, necklaces, earrings, and charms. Their products are extremely colorful and aesthetically pleasing. They have a limited collection but they do take custom orders.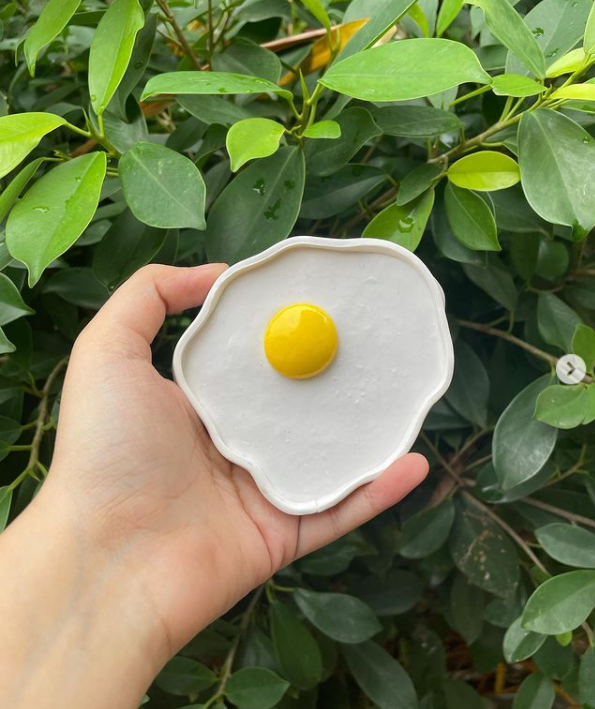 Quirky handmade polymer jewelry is trending on Instagram. No reason why you should not grab yourself some of these trendy accessories. ittybits makes the most creative accessories that you'd be surprised to see. Anybody who wants to be a fashion influencer and explore great products to endorse must definitely check them out. It's a You can get pizza earrings, Ghibli-inspired earrings, chapati earrings, menstrual cup keychains, Among Us necklaces, and much more. Absurd? We say it's eccentric. Go check it out!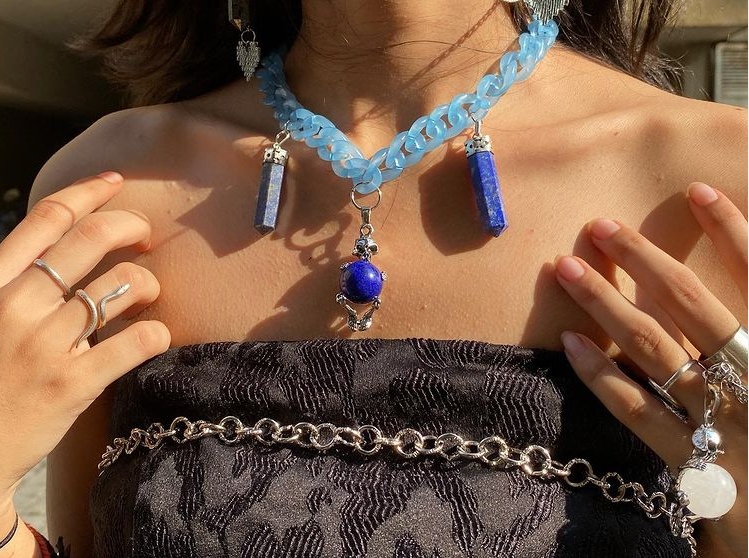 It's difficult to find grunge/alt/goth jewelry in India but some small businesses on Instagram along with sticksandstonees have started their business to solve this issue. Sticksandstonees' silver pieces are beautiful and fit well with your alternative aesthetics. You can find rings, chains, hand chains, bracelets, chokers, earrings, and more. Explore their page to know more about their upcoming accessories and projects.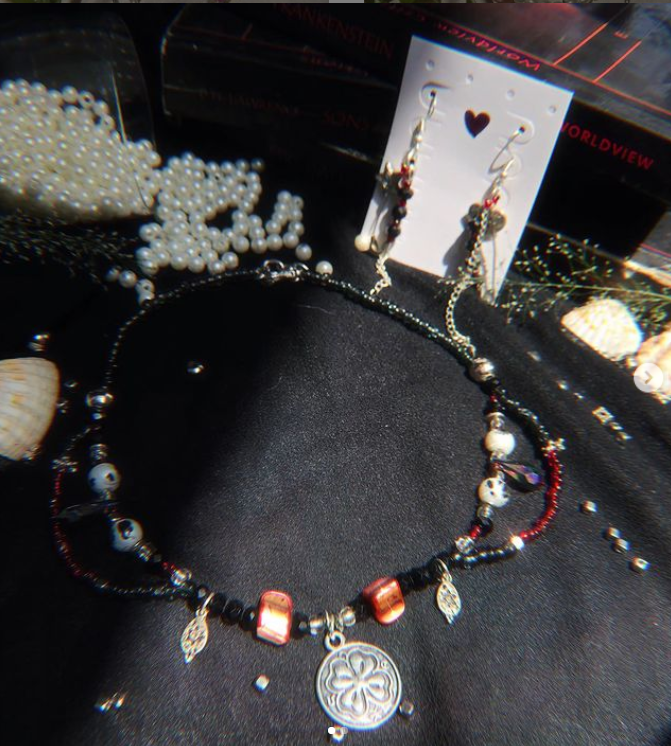 loveshimtrinkets is your go-to store if you want to fulfill your fairy vibe jewelry aesthetic. Their jewelry seems like a crossover between Disney and Ghibli. No amount of metaphors can describe how awesome their handmade accessories are! So why don't you just go check it out right away? You can expect to see lots of colorful beads, silvers, and stones.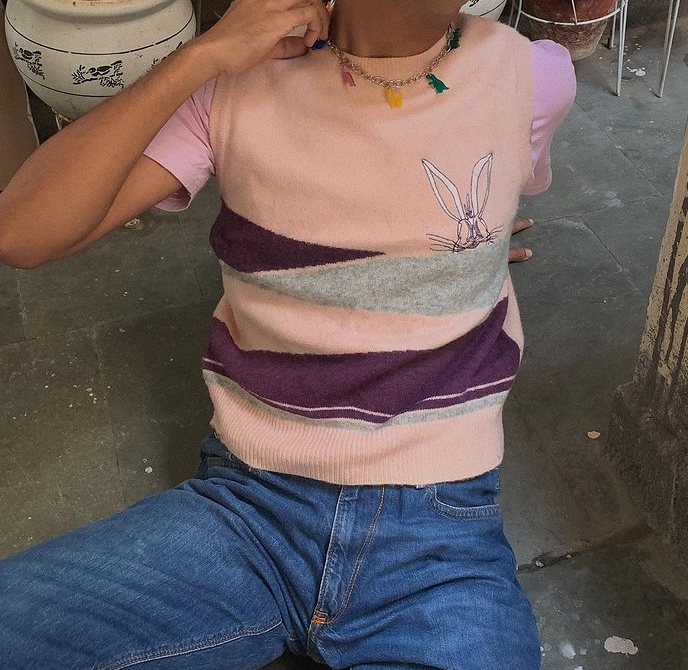 Gagged promotes genderless fashion and sells printed shirts. Their shirts are unique and have varieties like tropical, vintage, color block, solid color, etc. They also have occasional drops of denim jackets, bomber jackets, oversized shirts, linen shirts, etc that can make you feel like you are one of the top fashion bloggers. You can stroll through their page and regret missing out on some of the coolest shirts of all time or you can just follow them and wait for their next drop.
How much tie and dye is too much tie and dye? If you think you can never have enough tie and dye clothes, then theturquoiseteacup is going to be your favorite from this list. They make tie and dye t-shirts, scrunchies, hats, bandanas, socks, vests, and sweatshirts. You can stop worrying if you will find any of your preferred colors here because you definitely will.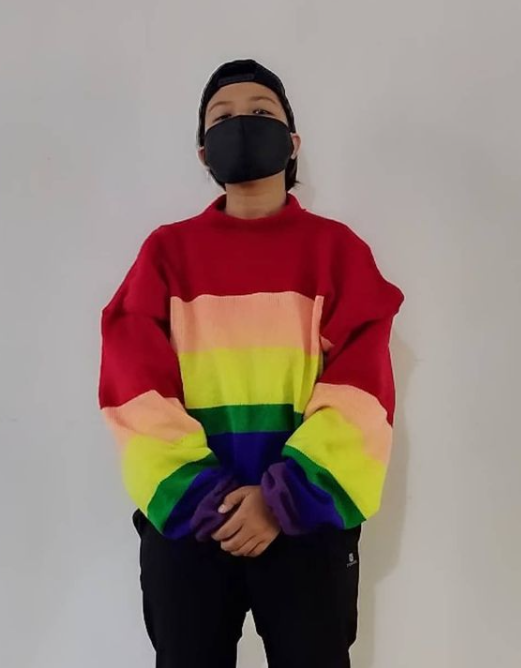 This page is Pride heaven. You not only get Pride-themed clothes here but also you learn a lot. Their content features their collections and some fun LGBTQ trivia, celebrations, art, and more. At medusapridestone you can buy tote bags, t-shirts, sweatshirts, notebooks, etc.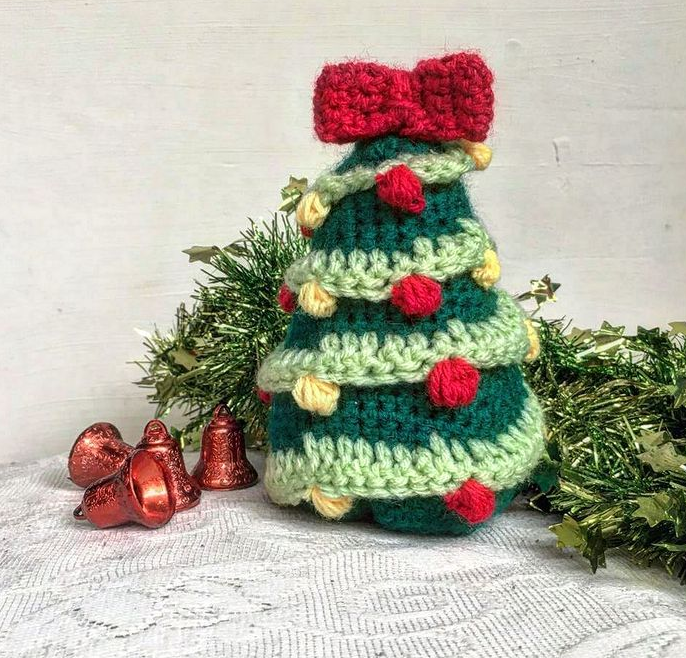 Crochet has remained underrated for a long time in India, (probably because of the humid weather in most regions), but now it has evolved and come into the limelight through many fashion small businesses on Instagram. Knotscrotchetstore happens to be one of those stores that not only make crochet clothes but also accessories like keychains, toys, decor, etc. Who wouldn't like to buy cute crochet frog keychains, right?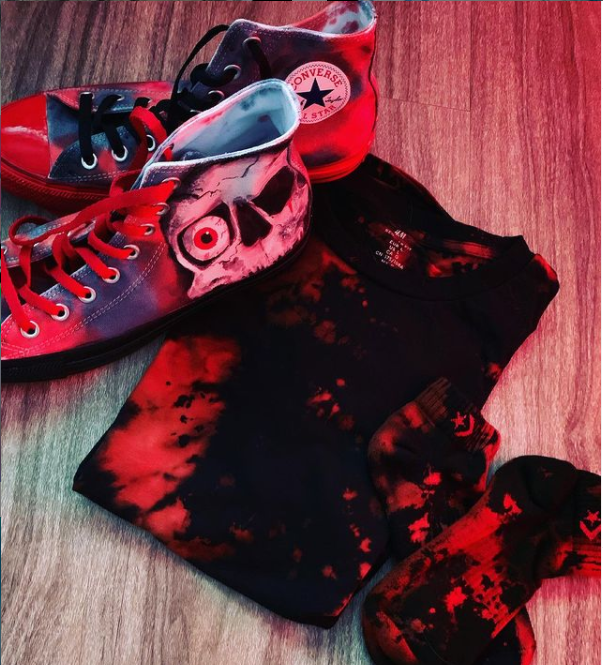 Customization has become the mantra of every business today but this LGBTQ small business on Instagram majorly produces customized products. Theoriginalblankcanvas is a tie and dye store that creates and customizes t-shirts, shirts, shoes, socks, etc. What would you like to get tie-dyed first?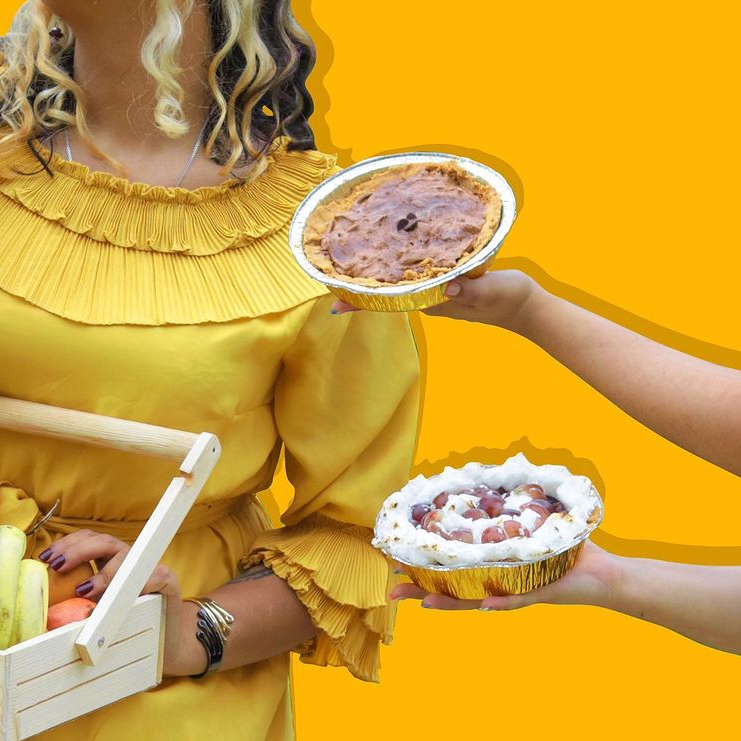 For all the sweet tooths in Delhi and Gurgaon, here's your chance to support small LGBTQ businesses by soothing your tastebuds with some of the creamiest desserts. Cheenikhor has an extensive menu that includes cookies, muffins, cakes, spreads, tarts, and more. Also, you can place custom orders according to your preference and for special occasions. They also have a menu that you can access by sending them a DM.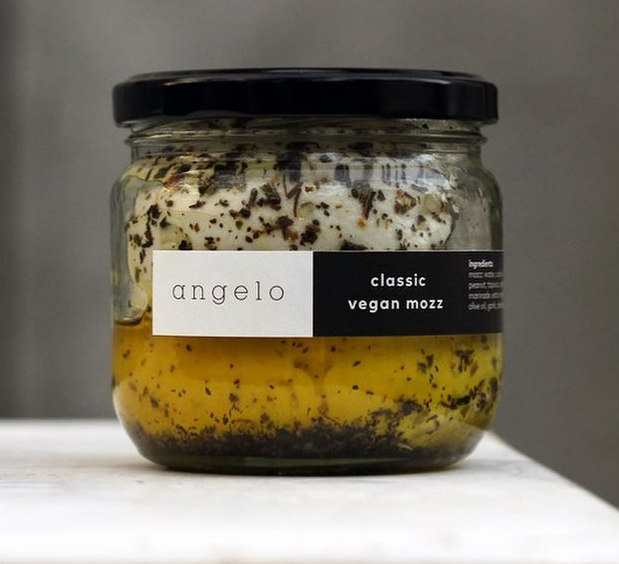 A vegan lifestyle has become more and more common in India over the last couple of years and many vegan food bloggers have made it easier for people to change their eating habits. But people are falling short of vegan options and substitutes to eat outside. Angelovegancheese is a business started in the first lockdown by Angelo. As the name suggests, they make vegan cheese and are currently delivering in Bangalore. Now it's possible to make the creamiest and cheesiest dairy-free delicacies with Angelo Vegan Cheese.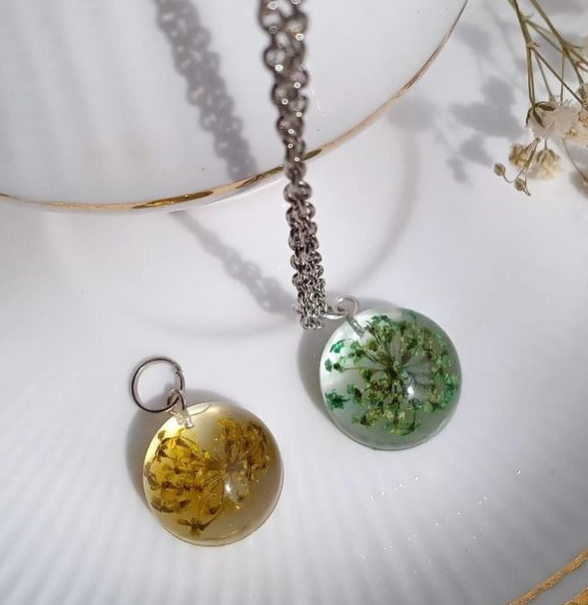 Do you like dark academia aesthetic resin jewelry? Then you have no reason to not visit lifafaa, a resin jewelry small business on Instagram. They make necklaces, charms, rings, combs, name tags, and more. They also make stone and crystal jewelry. If you have your eyes on a particular crystal, you can get customized jewelry made from it by Lifafaa. 
Now that you can use influencer marketing for small businesses and achieve more from influencer marketing on a less budget, you will often see these small businesses being promoted by top Instagram influencers. That helps them to get the attention they deserve. These businesses are very different from the other mainstream businesses that we see.
There are many top LGBTQ bloggers that play an important role in building a safe space for queers and queer businesses on Instagram. Most of these businesses promote art, creativity, and customization through their work to make sure that their customers get one-of-a-kind products. What better reason than that to buy from small businesses?