Top 10 Plus-size Fashion Influencers To Follow On Instagram
How ironic is it that social media is a place that instigated unreal body standards at the same time it is the top source of awareness about body positivity? We owe it to the body positivity influencers, the entire community, and everyone who chooses to speak about it through their social media platform. Body positivity has been at the heart of the conversation on a daily basis for body positivity influencers.
Body image or body positivity is a conflicted concept and social media platforms is its battleground. The digital goons or trollers sitting behind their keypads are everywhere. If you are an Instagram user you must have often come across them dangling in the comments sections of influencers, celebrities, or any other user. This is one phenomenon that is a product of unrealistic body standards.
Insecurity about not having the 'perfect' body that conforms to superficial standards is deep-rooted. It existed even before social media did. Be it fat shaming or skinny shaming, we all can agree to the fact that either we have been on the receiving end of it or witnessed it, or are even guilty of it. However, in changing times like today, where faceless body shamers are trying to bring down people for looking a certain way, there are different types of influencers that are constantly propagating the importance of body positivity.
Body image and fashion
We all know how the fashion industry shapes the minds of people and convinces them to believe that tiny waists and size 0 are the most standard body types. Besides that, the ill-fitting clothing, limited size options, and leaving bigger sizes out of the question are also indirectly responsible for the long-term ignorance of body positivity in today's society. It's no surprise that not many brands produce size-inclusive clothing. In fact, it would be fair to say that has led people to have misconceptions about plus sizes.
What is plus-size?
In the race of adding the tag of 'size-inclusive', fashion brands have altered the meaning of plus-size and made people believe that they promote body positivity. But the question remains, what does plus-size really mean? Are plus-size clothing brands really making plus-size clothing? It is often confused with obesity which shows the lack of awareness in the clothing industry or society in general.
Fashion brands often try to pass mid-sized models as plus-sized models and that alone says a lot about how fashion and media have shaped people's opinions about body image. According to PLUS Model magazine; "In the fashion industry, plus size is identified as sizes 18 and over, or sizes 1X-6X and extended size as 7X and up. Plus sizes are sizes 14W – 24W. Super sizes and extended sizes are used interchangeably for sizes 26W and above. Sometimes the size 26W is included in plus size'."
Plus-size and social media
Fashion happens to be one of the very former influencer marketing niches. The rise of influencer marketing saw the rise in the number of fashion influencers in India. And with that came many other sub-niches.
One of them happens to be the niche of plus-size fashion influencers. However, it is not related to that. There are many other influencers who are out of the fashion niche but promote body positivity with respect to body images, health, and sex education. These influencers are breaking stereotypes by finally educating society about the reality of human bodies.
These plus-sized fashion influencers will introduce you to the best styling tips, size-inclusive fashion brands in India, small businesses on Instagram that have plus-size clothing, and so much more.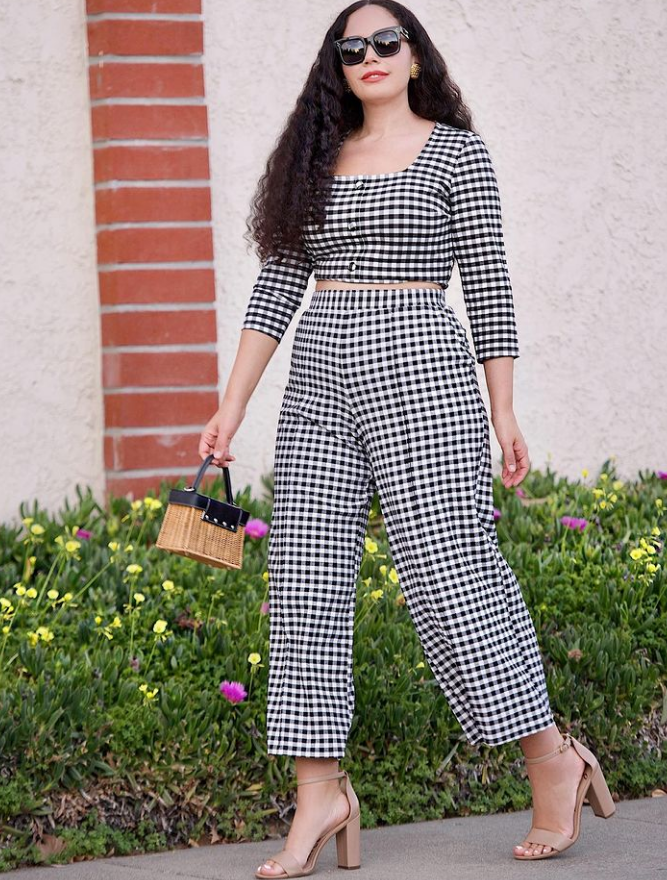 We stan a woman that can do it all and if you too, then join the club. Tanesha Awasthi is a curvy Instagram fashion influencer, mother, and influencer who started her own business. She is a plus-sized fashion blogger who also owns a plus-sized clothing brand called Girl With Curves. So, now you know where to buy the best size-inclusive clothes in India.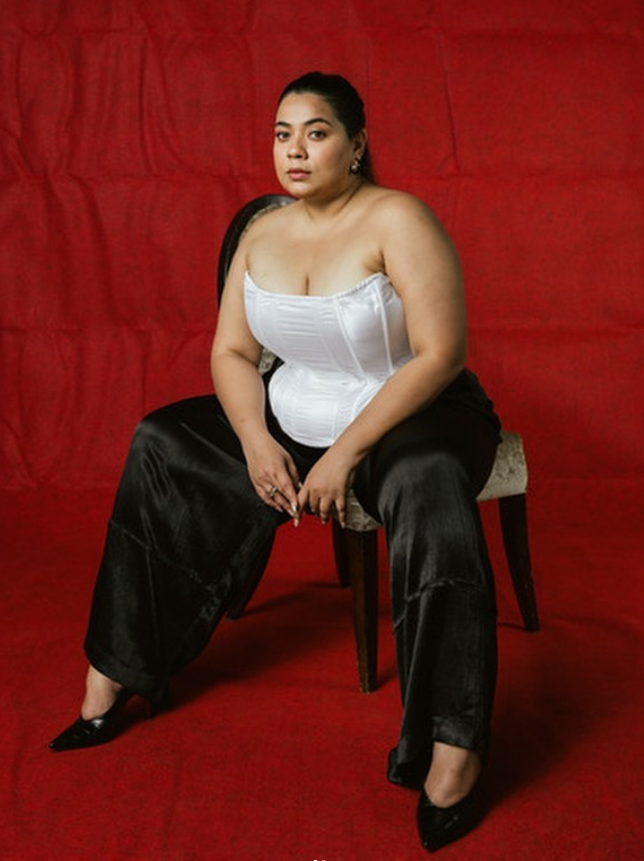 Neelakshi is a body-positive content creator in India, plus-size fashion model, and blogger. To best describe her we are simply going to quote her bio, she has been doing plus size before it became the cool thing. You can find the best and the most underrated curvy girl fashion clothing tips and brands with Neelakshi.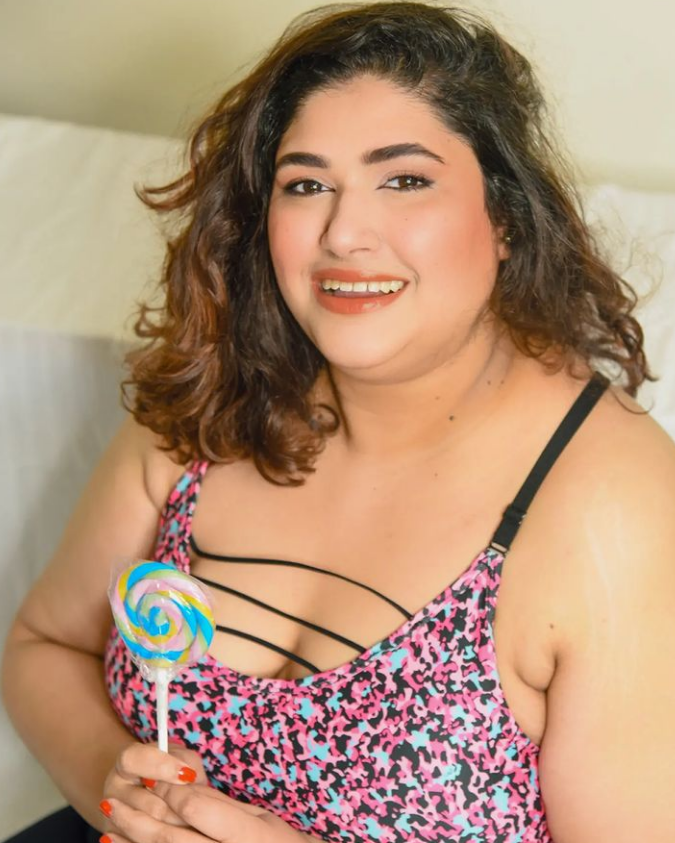 Traditional, Indian, swimwear, loungewear, whatever you are looking for in plus-size and wondering if you can rock it, Neha Parulkar will hook up with all you need to know. She is plus and proud and has built her social media community on the basis of her candor attitude toward body positivity.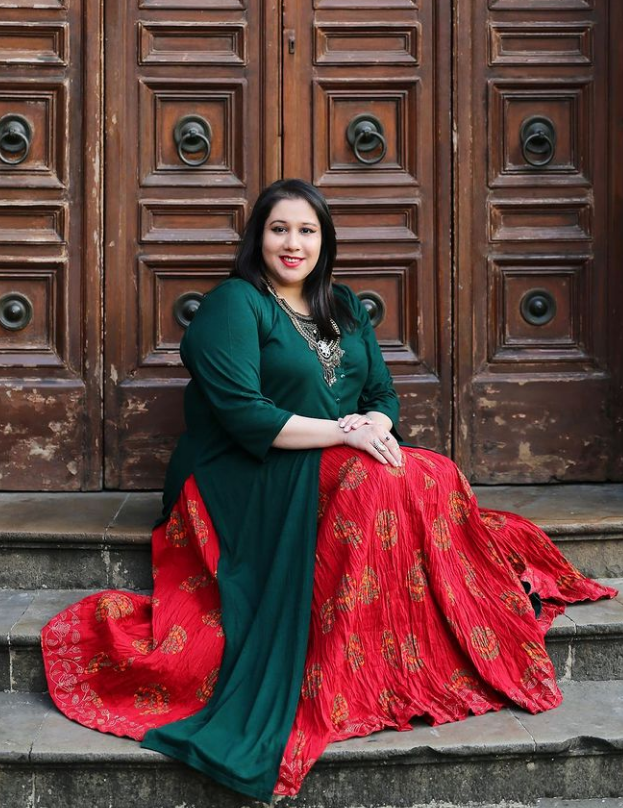 4. Amena Azeez
You want to get the best plus-size fashion tips from an expert? Then you must follow Amena Azeez who has been a body positivity content creator and plus-size fashion stylist in India for over a decade. You should check out her body positivity blog to educate yourself about fashion and body images.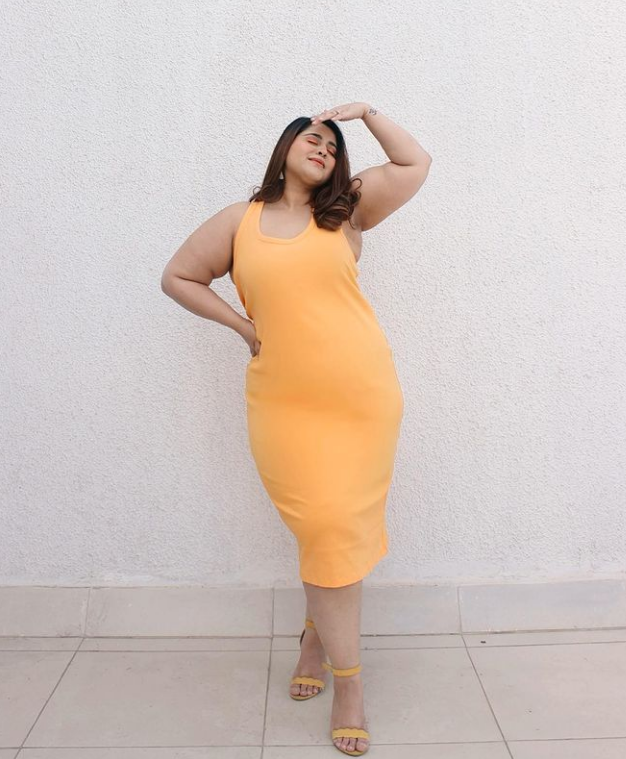 Thick girl fashion is much more prominent than people think it is and Aashna is here to prove that to you. Learn all about where to find size 18 and more clothes, jeans, sportswear, and how to style them with Aashna.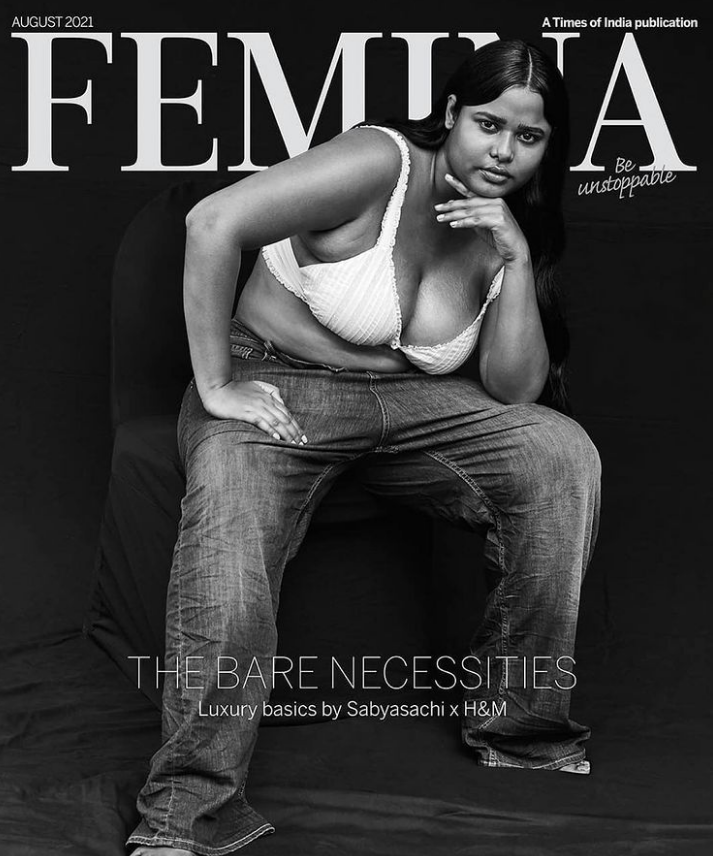 Fashion models create a strong impression on people and hence, the fashion industry has been more inclusive of plus-size models. Varshita Thatavarthi is a plus-size model and influencer who work closely with fashion influencer brands in India and has been featured in many top magazines. She is an inspiration for the body positivity community.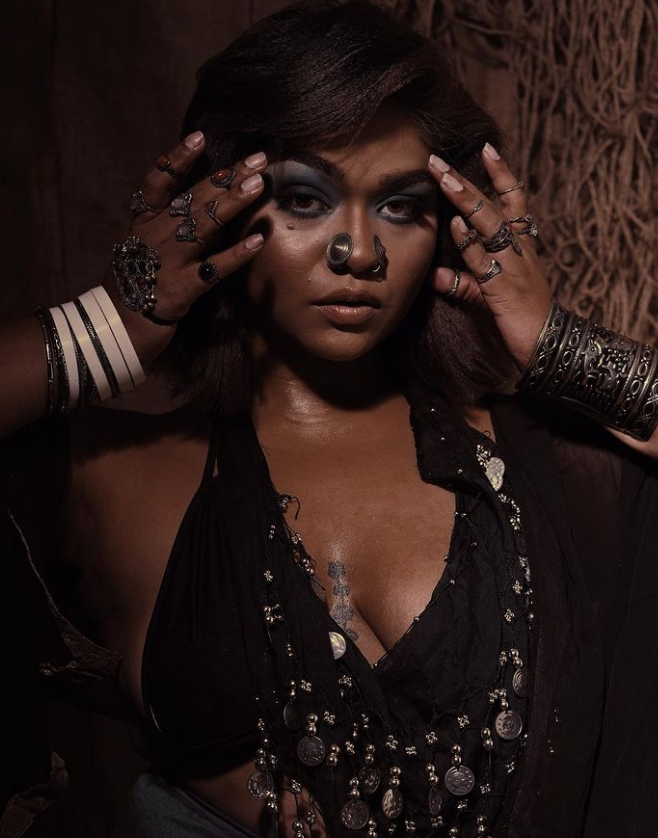 7. Diya Basu
If experimental fashion is your thing, then you are going to be in awe of Diya Basu's style. It's very unique, size-inclusive, and bold. She definitely knows how to create a statement with her fashion.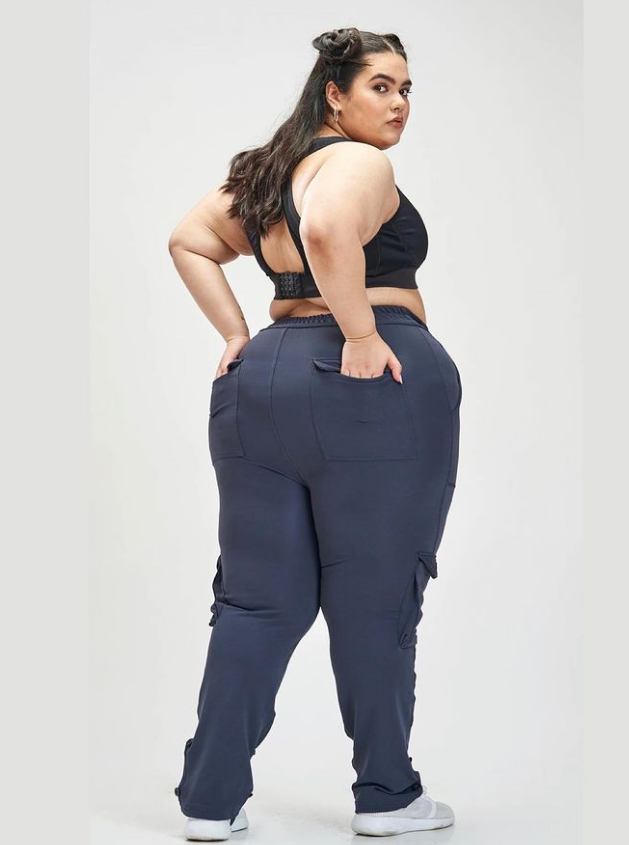 Sanjana is a body-positive content creator, a fashion designer, and a plus-size influencer who also made it to the OTT platforms. You might recognize her from Masaba Masaba as Nammo. Her casual and chic fashion style will strike a note with most plus-size women.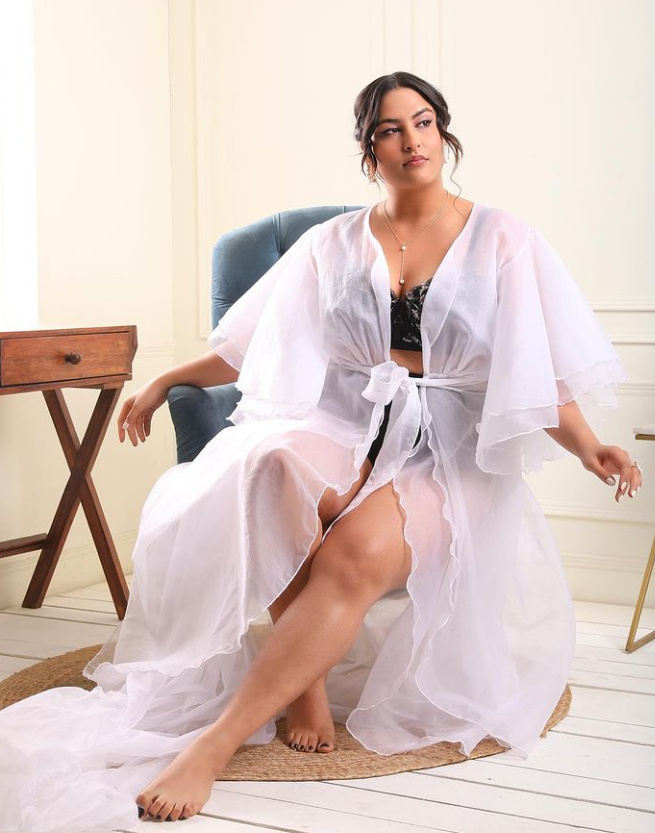 Sakshi is one of the top women's fashion influencers in India. She has been an advocate of body-positive fashion even since the beginning of her journey as an influencer. Her personal experiences, her acceptance of her body, her style, and her super entertaining Instagram reels are what make her one of the top plus-sized fashion influencers in India.