Top Makeup Influencers in India 2021
Makeup is a way to express. It has a unique definition and purpose for different people. There is a lot of negative prejudice attached to makeup and it is as clear as crystal on social media. Shaming on social media is always looked down upon and is always called out by people, especially influencers. But that doesn't stop anyone from donning some beautiful makeup.
There are many stigmas around makeup and one of the most popular ones is that it is only for women. We know rock icons like David Bowie, Freddie Mercury, Alice Cooper, and many more who make the 70s better with their makeup. So one thing we know for sure is that makeup has always been gender neutral and it should be kept that way.
Top makeup influencers in India today and even all around the world consist of both men and women. If you need some inspiration or you are a makeup influencer looking to create better content in 2021 we bring you some of the best from this niche that can give you tutorials, ideas, and confidence to wear makeup with comfort and pride.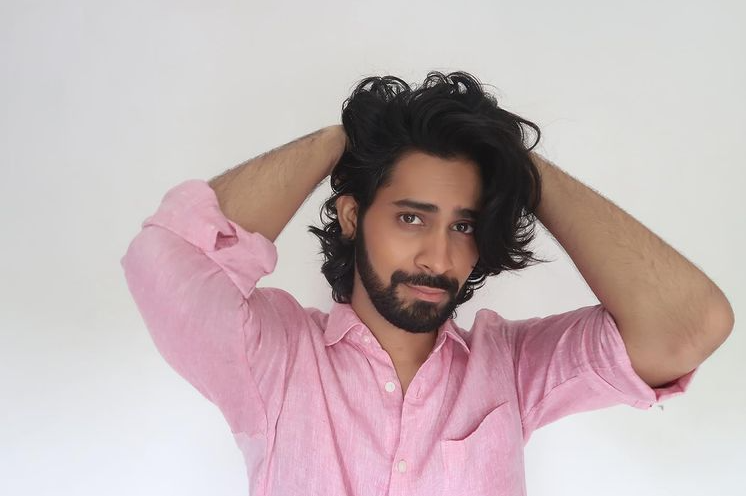 You might know Ankush Bahuguna for his chucklesome acting and comedy on MensXP and iDiva videos or from his personal Instagram page. He is one of the top Indian comedy influencers in 2021. Now it's time that you know him for his newfound love and skills for makeup. Ankush has a separate Instagram account called wingitwithankush where he shares various makeup tutorials and looks done on his colleagues, friends, and family. He still considers himself a rookie and is really dedicated to getting better with time. What you can expect from his page is sheer love for makeup and loads, (cannot stress this enough) but LOADS of experiment that you too can try.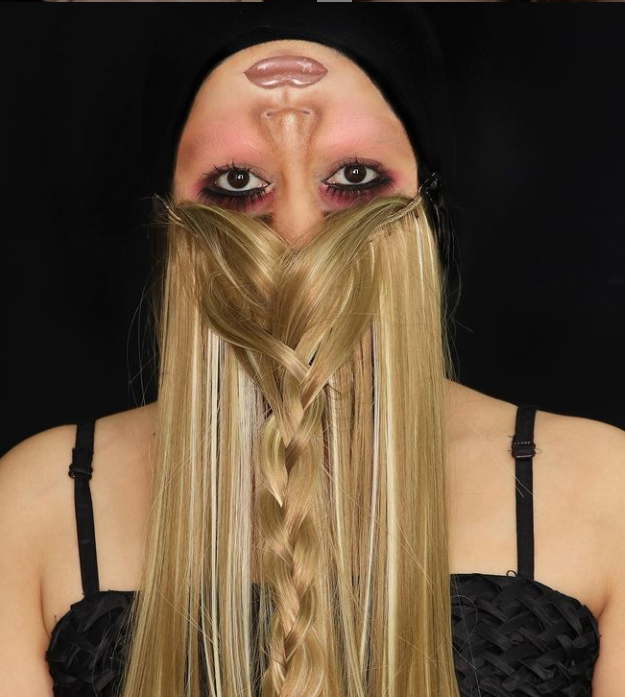 Some people like makeup on a daily basis and some people like to go all out with their skills to be as expressive as possible. If you are the latter kind of person then we must tell you that you are going to absolutely head over heels for Priyanka Panwar. She does illusionary makeup and you can check her work on makeupbypriyankapanwar. She has done many collaborations and has been featured on many platforms that also make her an ideal candidate for any brand's key strategies for influencer marketing. With her great bravura, she does not fail to make your jaw drop at almost every look that she posts on her Instagram page.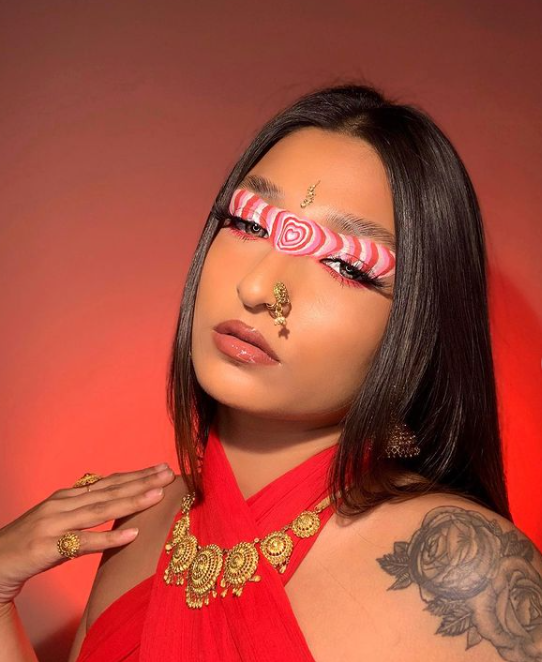 Are you one of those people who watched Euphoria for the plot but were instead left enchanted by the makeup? If you left a huge sigh murmuring 'yes' to yourself then our next makeup and fashion influencer will become your absolute favorite. Samhita Sharma's makeup is all about popping colors and edgy looks. She does a great job with graphics liners while most of us still struggle to match one eyeliner wing with the other. Doesn't this sound too good to be true? Well, it does but it is true. See yourself on her page at makeupbysambam.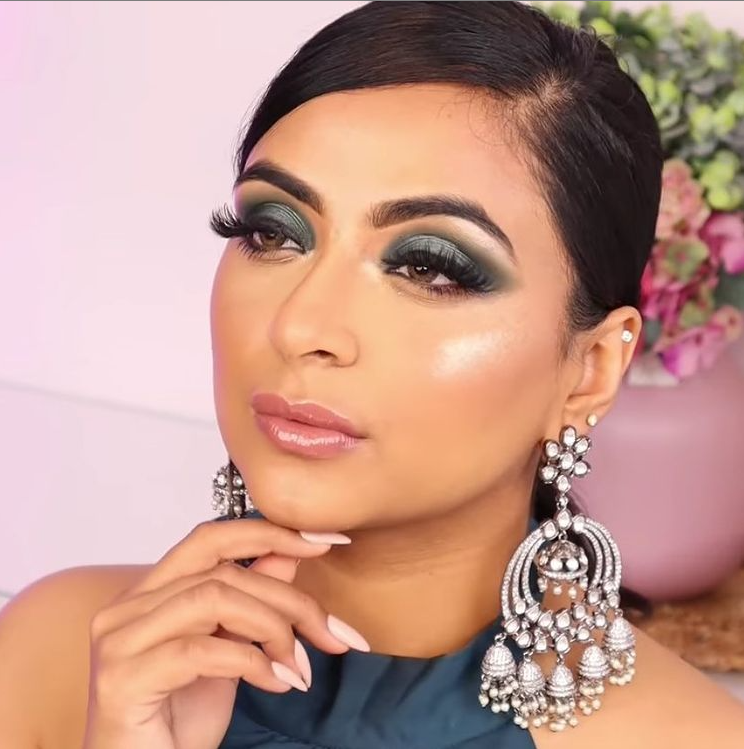 We all have various moods and our makeup really reflects it, doesn't it? But there are some days when we either want to be super basic or hyper extravagant. Well, if you too are sailing the same boat then you need to follow Tanya Joshi. She is a makeup, fashion, and lifestyle influencer who keeps experimenting with her looks every now and then. Her page relatewithtanya is all about being diverse with looks and creating makeup looks for all moods and occasions.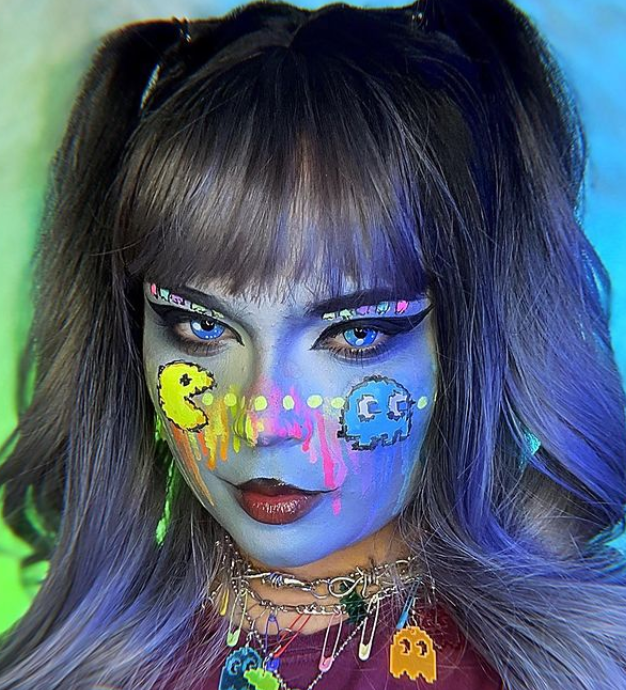 Makeup is diverse and it has evolved so much in the past few years. During this course, mystical makeup has gained huge momentum and we are here for it. harshleenjhans is a makeup page run by Harshleen who uses her makeup as an art form to create many mystical and supernatural characters. If you are a brand looking to get started with influencer marketing then you need Hashleen to be a part of your campaign. Her makeup is highly skilled and she incorporates them very seamlessly in her reels which is bound to give you a wholesome experience even if you are not a big fan of this category of makeup.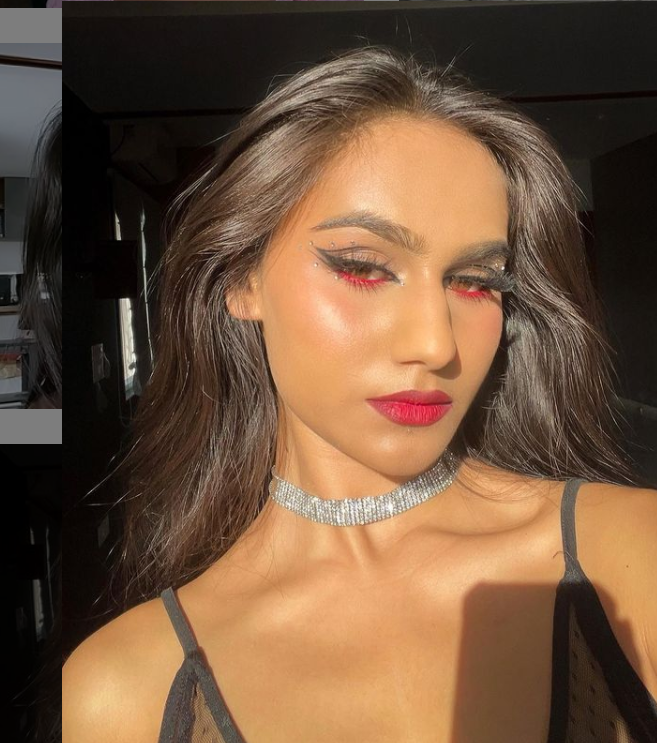 Simple and edgy is a ticklish combination, but not for Malaika. No matter if you are looking for inspiration to become an influencer or you just want to do dope makeup, Malaika is your girl. She can make popping colours look simple, and a simple liner over the top. Her Instagram page malaika_lunkad can be your inspiration junction and it might work for you even better than Pinterest. Her style is very subtle and graceful. It makes you want to try every look that she has ever donned.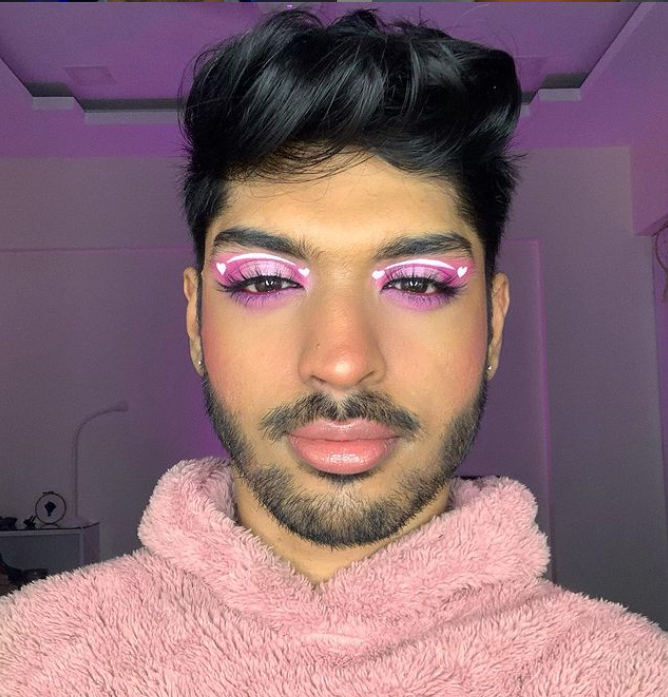 Are you done with colorful eye shadows and liners? No? Count us in. Shantanu Dhope is a makeup influencer who creates the easiest look and still manages to make it look sassy. He's out here breaking myths about influencer marketing and biased norms py promoting makeup as gender-neutral. His Instagram page shantanuuu is full of such looks. He encourages people to try and experiment with makeup. Shantanu also majorly stresses the fact that males too should have the freedom of doing makeup without being degraded for their choices. Peach and preach, he's a bit of both.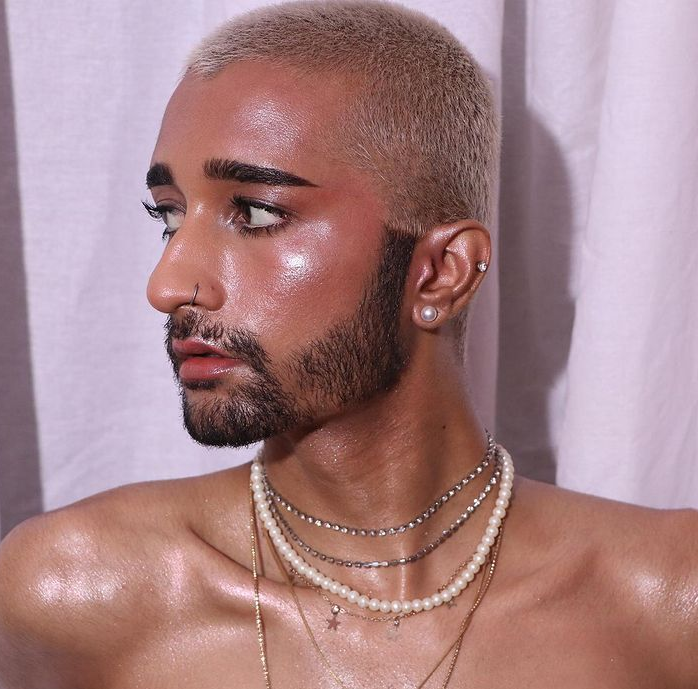 We are adding another makeup artist to the list of 'simple and subtle' and we are not even sorry because there can never be too many of them. It's impossible that we talk about top beauty influencers and not talk about Jason. He is an actor, musician, makeup artist, model, and wholesome personality. So when you check out his work on jason_arland, you can see him serving whole looks and not just makeup.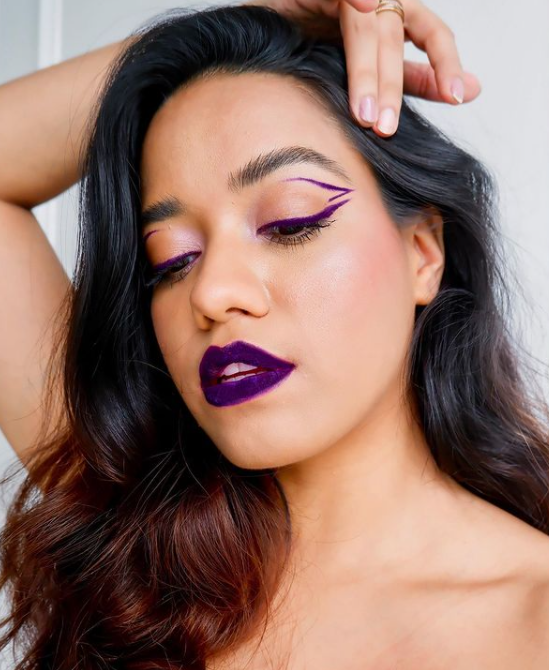 Debasree is a fashion and lifestyle influencer in India, who is a strong believer in advocating using makeup as a source to break boundaries and get artistic with it. She owns her own line of beauty products and is the queen of creating UGC content. Debasree's makeup and beauty looks are on fleek. She also has her own line of beauty and makeup products where she sells multiple shades of colorful liners. She even offers consultation services on her makeup which are central to individual needs.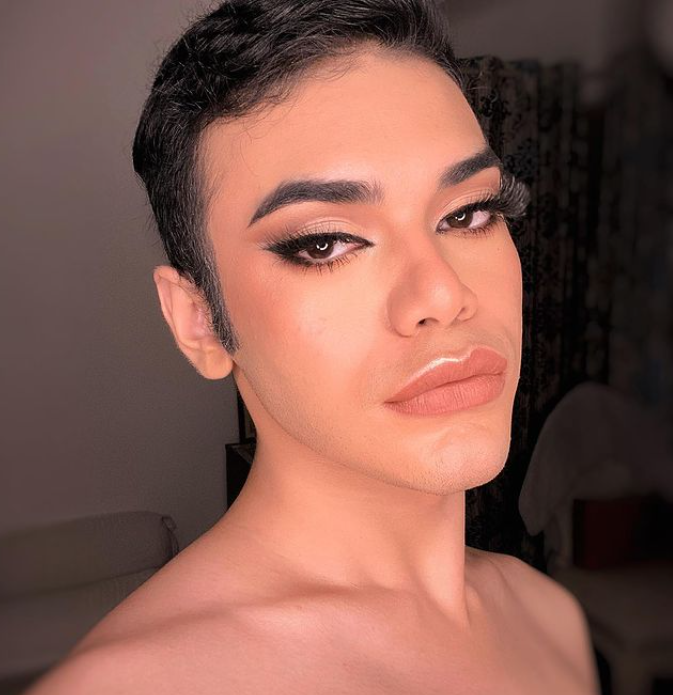 Deep Pathare is magnificent makeup without a doubt. His looks are very sharp and involve most bright colors. You can follow him on justdeepdrama for his makeup looks and for grabbing all the best suggestions that he has to offer. He also posts a lot about fashion, so take notes people. He often tries and recommends various beauty products that you never knew you needed to know about. He's the best choice for anyone looking to use influencer marketing for small businesses as he's often seen sporting products from many small brands on Instagram. 
Makeup is very diverse. And when we say diverse, it is not just limited to the number of makeup looks that one can discover. We say diverse because makeup is an art form that has different purposes. It is a legitimate career option, a successful profession for many.
Makeup is an amazing mood uplifter and hence, it is loved by many. And once you start loving it, there's no going back. Not after you have checked out the top makeup influencers present on this list.