Top Women's Fashion Influencers in India 2021
Fashion is so dynamic and unpredictable, you can never tell what's going to start trending next. But no worries. These fashion influencers got you! Among the many women influencers that we have seen over the years, we have already chosen our favorites, haven't we? Women fashion influencers in India have always been on top of their game. They keep up with the trends and they make trends. Not just that, but they have also encouraged many young women to begin their journeys as fashion influencers.
We knew that once we would begin the list of women fashion influencers in India, the list will be incessant. And that's what happened. But no worries. We have finally curated a list of top women's fashion influencers in India that you must follow in 2021. This list is diverse, full of emerging fashion influencers and the top Instagram influencers who have paved the way for many. So get ready to see some new faces who are bringing you a fresh perspective of fashion.
Roshni Bhatia
Roshni Bhatia, popularly known as thechiquefactor on the gram is one of the top fashion and lifestyle influencers you need because she's is literally a rescuer in disguise for anyone who lives in the dilemma of not knowing what to wear. You name any event. Birthday parties? She's got you. Friday night? She's got you. Date night? She's got you. Mehendi? Guess what? She's got you. Her content is more than fashion because while you are there, scrolling through her Instagram page, you will be awestruck not just by her fashion, but by her entertaining dance reels, interesting discussions about coping up with life, and some great pictures.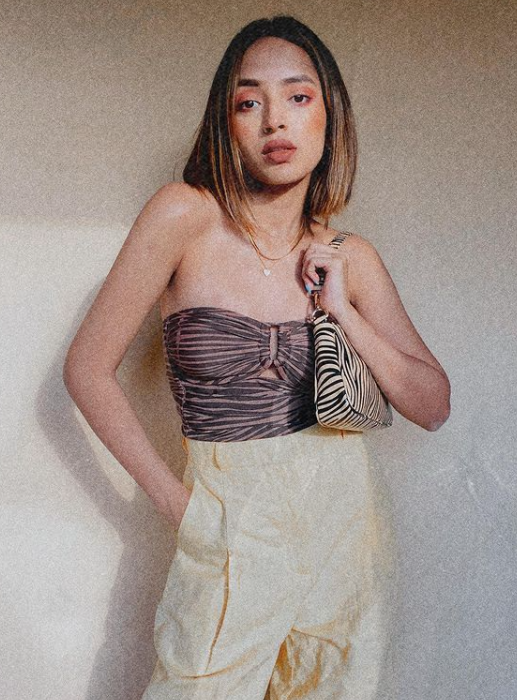 Diksha Rawat
Pastels and color blocking are essential parts of fashion and nobody knows it better than Diksha Rawat. She can give you a crash course both on making various color matches and on how to be a successful influencer. Isn't that cool! Her fashion stands out to many because of the simplicity that it reflects. From the moment you land on her profile, you are going to feel like you landed in a color fest. You can spot some monochromes, grey tones, and some eye-catching warm tones. If you are looking for some fashion inspiration that is easy, breezy, or you just want to look at something pleasing, follow Diksha Rawat now!
Komal matta Kapur
Komal's Instagram profile is nothing less than scenic beauty. She started her fashion journey as a styling student from Pearl Academy in Delhi. And from there on began her exploration of her personal style. She is a very successful international fashion influencer who has a great following and reach from all over the world. Her fashion style is very edgy and classy and it makes us wonder, "How is her fashion sense so chic!"
Mansi Ugale
Did someone ask for a multitasker? Cause we got Mansi Ugale here who is no less than a team herself. We are always flattered by a passion so strong that it does not hold you back from doing what you love. And Mansi here is one such individual who is not stifled by a lack of resources of any kind. She is a self-portrait photographer who not only exerts elegance through her fashion but also has storytelling at its core. She's a fashion influencer, a self photographer, and a makeup enthusiast. Her fashion is not the only reason why you should follow her. She stands out because her process is very unique. Join her on her Instagram and her YouTube as she takes you through her fashion journey.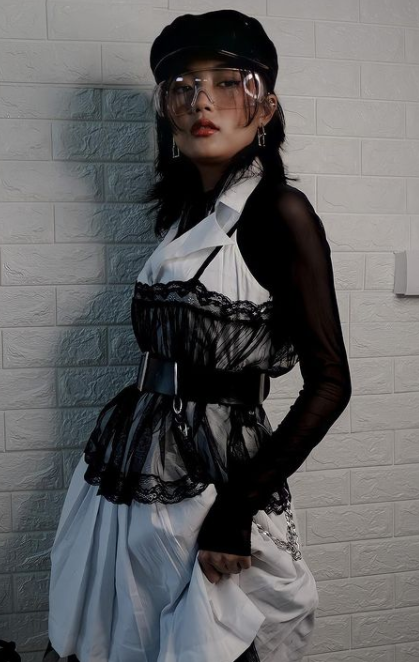 Angelina
If you want to look at fashion from a fresh perspective, you must check out Angelina's Instagram. She is one of the few women fashion influencers in India whose fashion can be called a subtle combination of Korean fashion and manga streetwear. She makes an aesthetic out of desaturated colors and makes them so appealing that you would want to scrap your entire wardrobe and buy everything that she wears.
Nilu Yuleena Thapa
To give you a crash course on color blocking outfits, next we have Nilu aka bighairloudmouth on the list. She makes a statement with her unique fashion style that involves both comfort and chic. She can make greens go well with popping neons, pinks, oranges. That's the level of fashion supremacy you can expect from her. We stan a fashion influencer who can be the epitome of sheer coolness. Don't you?
Ananya Praveen
When we said we are going to keep this list diverse, we meant it. Ananya Praveen here is next on our list who takes fashion to the next level by not just styling clothes but by making them and mind you, they are sustainable, upcycled outfits. Ananya is a fashion designer who is a keen believer in making fashion sustainable. She encourages her followers to know where their clothes come from and what are they worth, not just money-wise but also environmentally. Her videos are educational, experimental, stylish, and replete with innovation. On a side note, how cool is it that you can make your own clothes!
Mannat Sandhu
India has seen a lot of upcoming fashion micro-influencers and we are digging it big time. Mannat Sandhu is one of those fashion influencers who is on her way to make it big with her style. She has also won the title of Cosmo India Emerging Fashion Influencer of the Year under 100k followers 2020. "Show me how to be fashionable but make it fun". If this has been your request for 2021, then you must follow Mannat on her Instagram. Her easy street style when combined with fun reels, you get a platter of fashion and a treat for the sore eyes.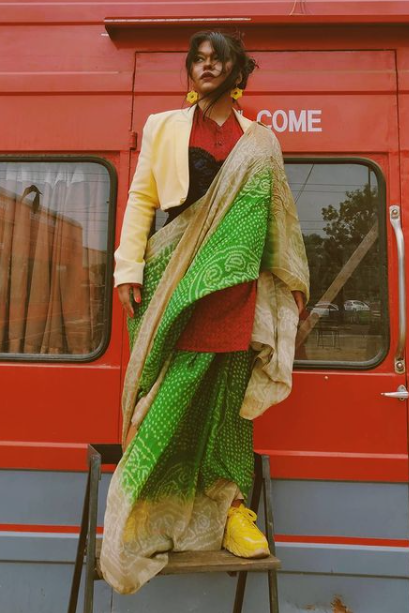 Diya Basu
A lot of people like to bring drama to their fashion statement and Diya Basu knows how to ace it. Bold makeup and unique style is her forte. If until now you complained about people being 'extra' then get ready because you are about to adore being 'extra' from now on. Her looks are inspired by various personalities, cultures, and stories that you are going to enjoy being a part of.
Brands today are excited to partner with micro-influencers and especially in the fashion niche where more and more new brands are emerging. If you are a brand that wants to know all about how to reach influencers, all you need to do is use WORD Marketplace. This is your hub to find influencers and even receive tips on influencer outreach.
With WORD Marketplace, you can expect to discover and explore not just fashion influencers but also top food bloggers, travel bloggers, fitness bloggers, and any niche of your choice.
Now is the right time for small businesses to start collaborating with influencers. Using WORD Marketplace you can find the right match of micro-influencers for your brand. Just drop your campaign brief and get ready to be flooded by content from eligible influencers.
The fashion industry is unstoppable and so are the fashion influencers. Social media is the hub for these influencers and other fashion enthusiasts. So far it seems like there's always something new happening in this niche. And we are excited to see what's more in the store.