These Are The Best Size-Inclusive Indian Fashion Brands To Shop From
As long as we have known about the fashion industry, we have known size inclusivity is its forbidden fruit. Beauty, grace, elegance, and poise- are all attributes associated with women yet somehow plus-size women are constantly expunged from it. But thanks to the woke culture and the netzines that the fashion industry is undergoing a revolution.
We must say that speaking of the revolution an the size inclusivity in the fashion industry, plus-size fashion influencers are at the center of it. Their social media content constantly surrounds around addressing the inclusivity, sharing their personal struggles, and offering the best of size-inclusive brands to their followers. We sure summed it one sentence but their work goes beyond the words as their content helps destigmatize prejudices and make the fashion industry as well as social media more size-inclusive.
Fashion influencers come in all shapes and sizes and it's high time we accept that. While the influencers are out here doing their best, here's our little effort to introduce to the best plus-size brands that you can shop from. But before that if you want some more shopping options or fashion influencers for inspiration then here you go:
Thirft Fashion Pages On Instagram
Indian Fashion Brands On Instagram
Slow Fashion Brands On Instagram
Here are the best plus-size Indian fashion brands on Instagram that you can shop from.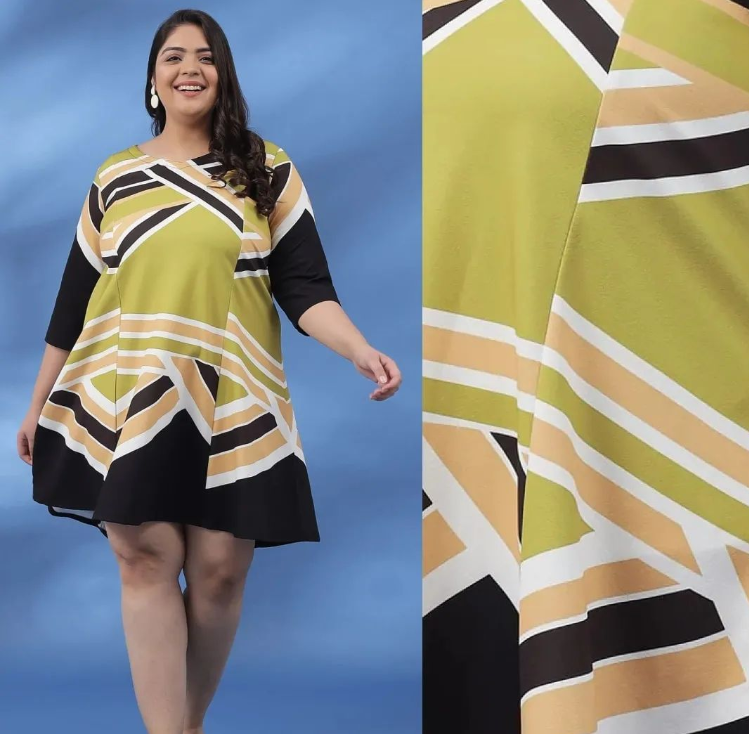 Breaking the size boundaries, here is Amydus, one of the top Indian fashion brands that offer plus size choices. This brand is going to transform your wardrobe and give a pump to your daily wear. Formals, printed blouses, and breezy dresses are only few of what their collection offers. Check it out for yourself on their website here.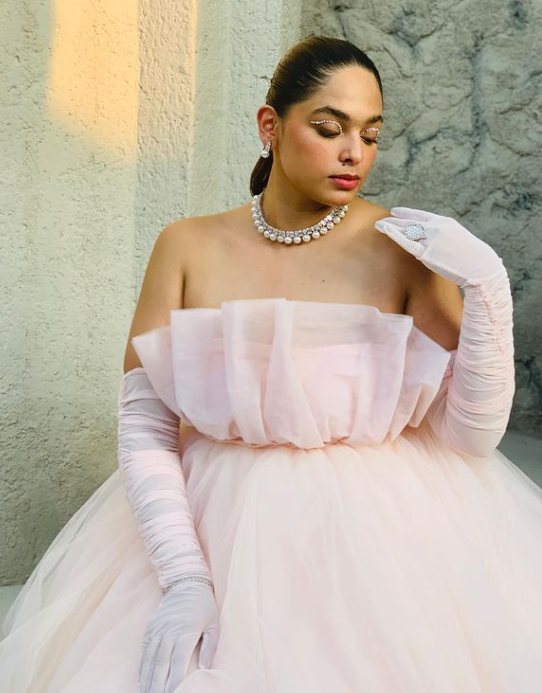 If you have had a complaint with the plus-size fashion brands that although they vary many sizes, the styles are not very trendy or evolved as the non-plus size fashion. In that case, you must see what Lea Clothing Co. has to offer. Plus-size corsets, co-ords, bodycon dresses, everything that you can think of empowering, alluring, and vivacious fashion statement, is available here for plus-size women.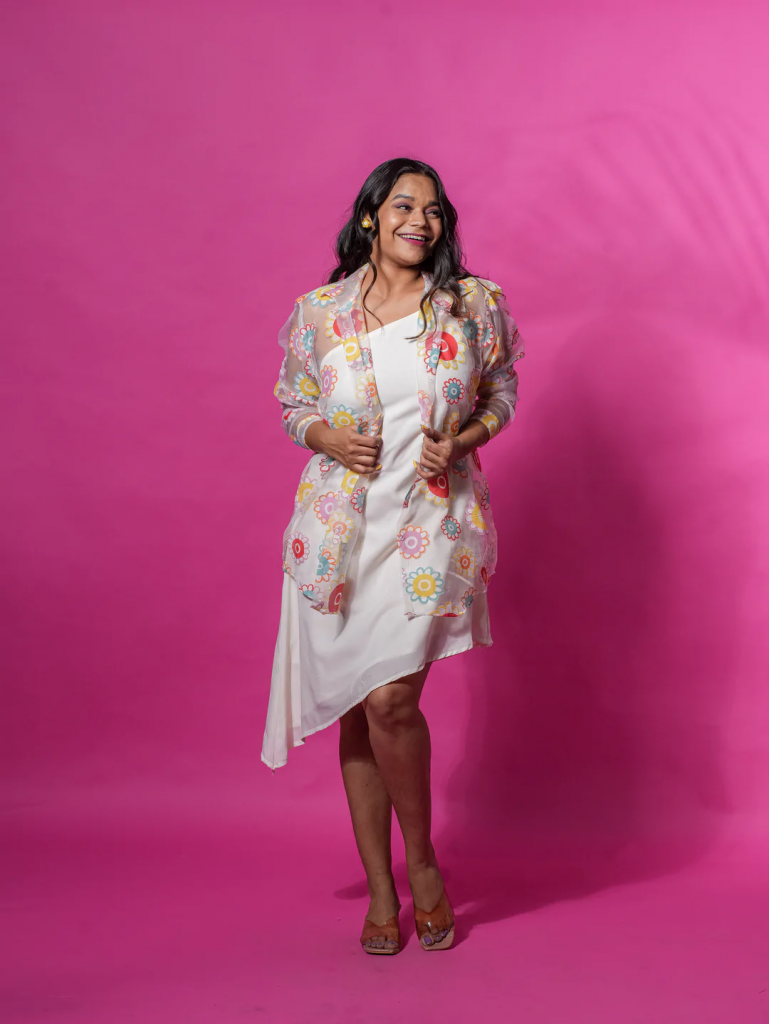 3. Shush
Break the silence and break the stereotypes of the fashion industries with Shush! Satin dresses that will steal all the attention, tutu dresses that will make you feel like the modern day princess, and printed shorts that will make your everyday feel like tropical summers- this is just the tip of the iceberg because Shush has so much more to offer.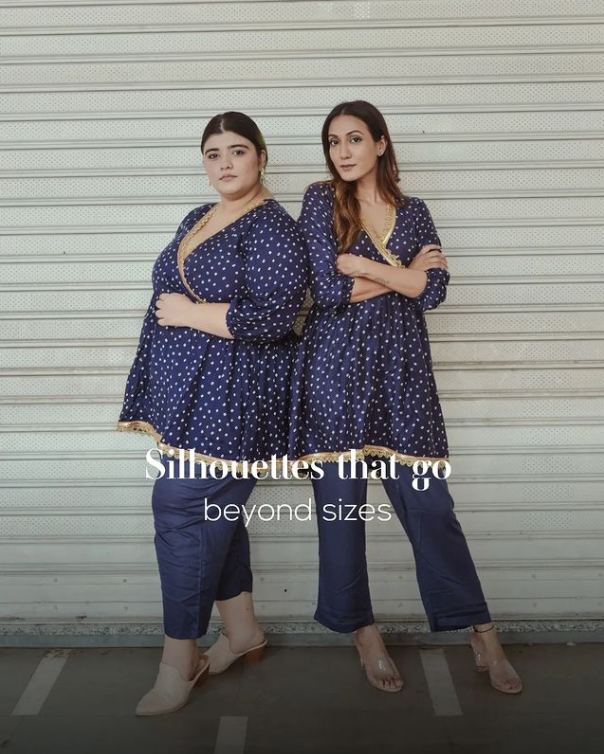 4. trueBrowns
Your search for a conscious, eco-friendly, size-inclusive Indian fashion brand finally comes to an end with true Browns. Their collection is at par with the real fashion and size standards of today's times. Vibrant colours, traditional prints, and modern craft, you have all in one here at true Browns.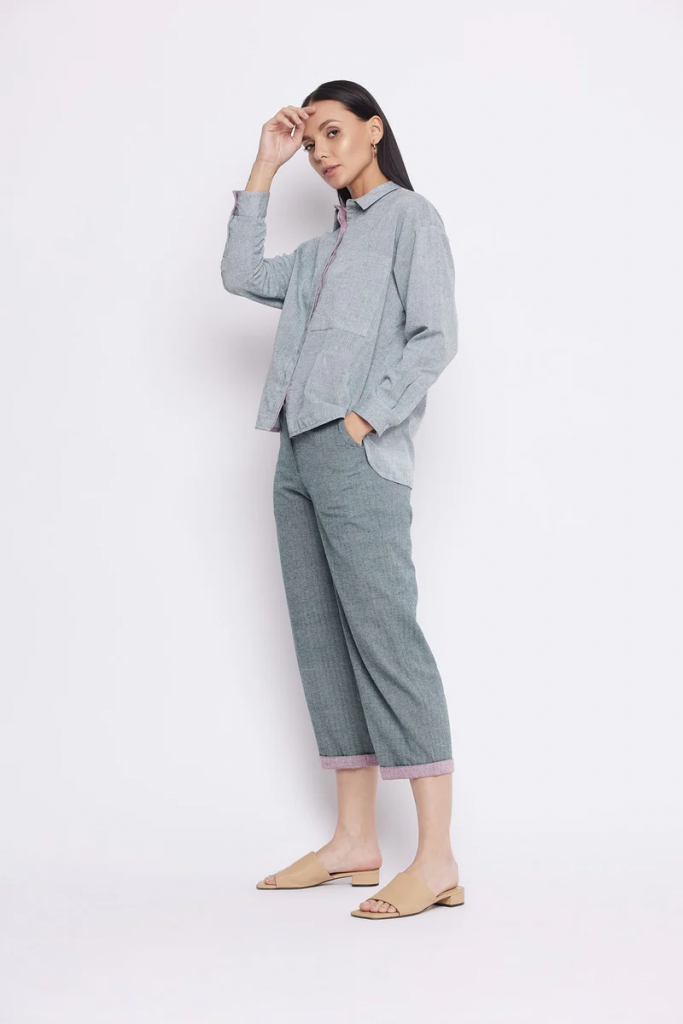 5. Doodlage
Slow fashion brands are gaining immense hype on social media but at the same time they get bashed for their grotesque designs and untrendy clothes. But it's quite the opposite when it comes to Doodlage. It has garnered a huge audience solely on the basis of it's variant collection, eco-friendly production, and size-inclusivity.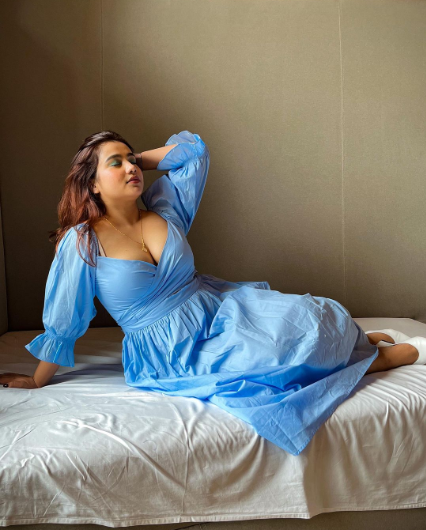 6. Angrakhaa
Folks! What are you in the market for? Summer dresses? Tropical prints? Minimalistic prints? Western? Traditional? Angrakhaa has a vast collection in every style. Get your vogue on and shop away from this size-inclusive Indian fashion brand.