Make Way For These Indian 'Granfluencers' On Instagram
Boomer who? Older people are getting cooler than the Gen-Z and we are here for it. Lockdown kickstarted many careers and made way for many influencers. But not in the least did people think that grandmas and grandpas would soon become the show stealers of the influencer world.
This is not as bizzare as it was perceived. Senior citizens are the gems of the present and a reflection of history, culture, and ancestral tales of our society. If you see them on TikTok rolling skates or dancing to classical beats, be glad they found the internet because otherwise, we were missing out on some serious second-hand, virtual experiences.
Who are these granfluencers anyway?
As from the nomenclature you would have guessed it that it has something to do with grandparents and influencers. You are correct. But it is not limited to 'grandparents' as such. Granfluencers refers to the type of influencers that fall under the category of senior citizens.
They are your run in a mill, next door influencers, just cooler by multifold. They are unconventional. When you watch their social media content, you feel closer to home, a warm feeling flows under your skin, and it just feels comfortable. Or you could be filled with zeal and adrenaline and the urge to do something as whimsical as them. There are all kinds of granfluencers that you can find on the internet, who have pursued the 'young at heart' aphorism, proven it right, and built their own social media community.
Do these granfluencers work with brands?
What do you think? Is there anyway a brand can resist collaborating with these senior citizen influencers? Brands today are not afraid to be quirky. Alongside working with the influencers from their niche, they also like to break some fundamental barriers and work with influencers that have something new to bring to the table aka the granfluencers.
Another reason being- by collaborating with granfluencers, these brands are just extending their reach. They are able to reach a new segment of audience and that is one of he cores of why brands should use influencer marketing– to reach diverse sets of audiences.
If you are brand who is just getting started with influencer marketing, then are some of our blogs that can help you pave your through.
After all that, you just need WORD Marketplace to help you kickstart some promising brand campaigns with the most relevant influencers. With WORD Marketplace, you get to work with influencers from different niches, learn the insights of your live campaigns, track your real-time progress, etc. Here How To Get Started With WORD Marketplace – For Brands
Now back to the stars of our today's blog- Top Indian Granfluencers or Senior Citizen Influencers On Instagram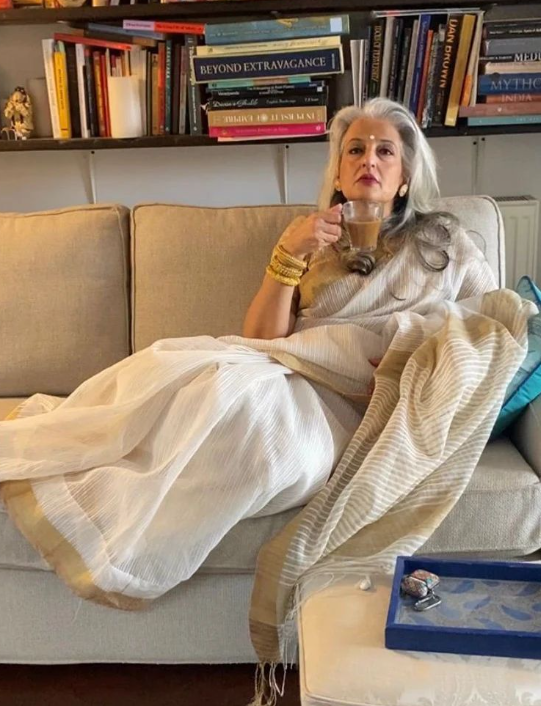 We all love our grandparents' hand me downs, right? Be it a familial recipe, a well-preserved, traditional piece of clothing, or homeopathic skincare routines, we love them all. So how about some sex education too? That's not possible for most of us but thank god we have Seema Anand, who is no less than our personal modern-day Indian Aphrodite. The only difference she's not a myth, she's a reality, a woman influencer, a female breaking stereotypes by giving sex education and keeping it interesting with some cultural and historic fables of pleasure.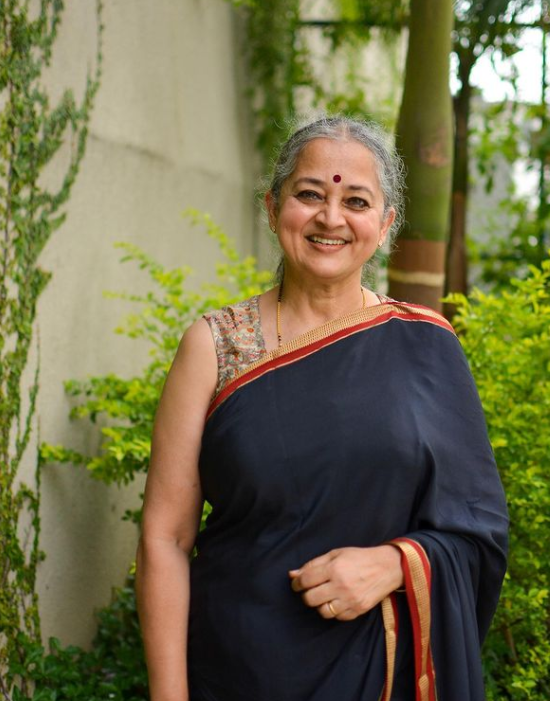 2. Worm Rani
Your granny must have taught you cooking, not let's learn some sustainable urban farming from Vani Murthy. She is a sustainability influencer, promotes various local small businesses, and educates people about easy ways to lead an eco-friendly life.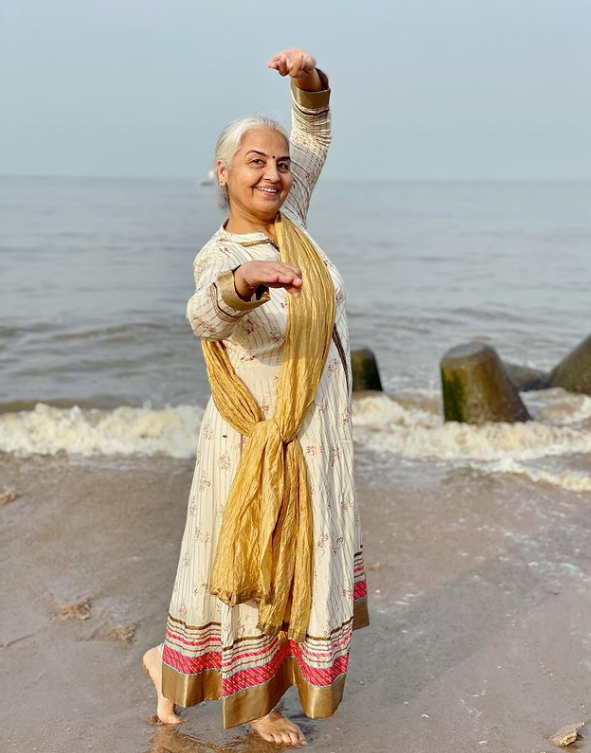 Age is no barrier for expression and art. Ravi Bala Sharma lives up that. Lockdown's boredom made her look back at her dancing days and we cannot be happier about it. Ravia Bala Sharma aka Dancing Dadi's videos can get you off your feet and tap into the rhythm too.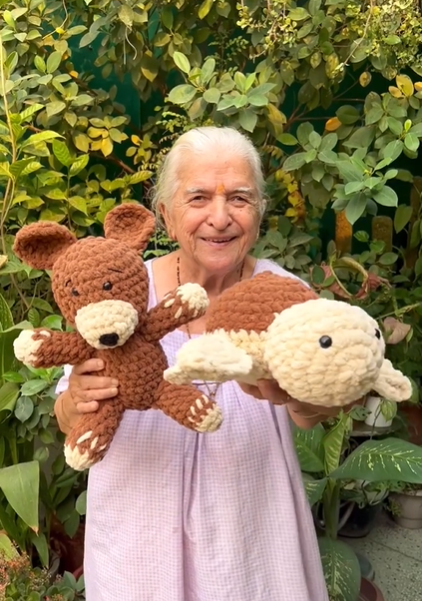 Miss your nani's knitting? Try this nani's crochet. Meet this iconic grandmother and grand daughter duo, influencers that started their own business. Yukti Bajaj helped her grandmother Sheela Bajaj to pursue her dreams through social media by starting this page. Yukti knew that crocheting made her grandmother very content, so during the lockdown she helps her set up this store online and bless us all with the cutest crochet pieces ever.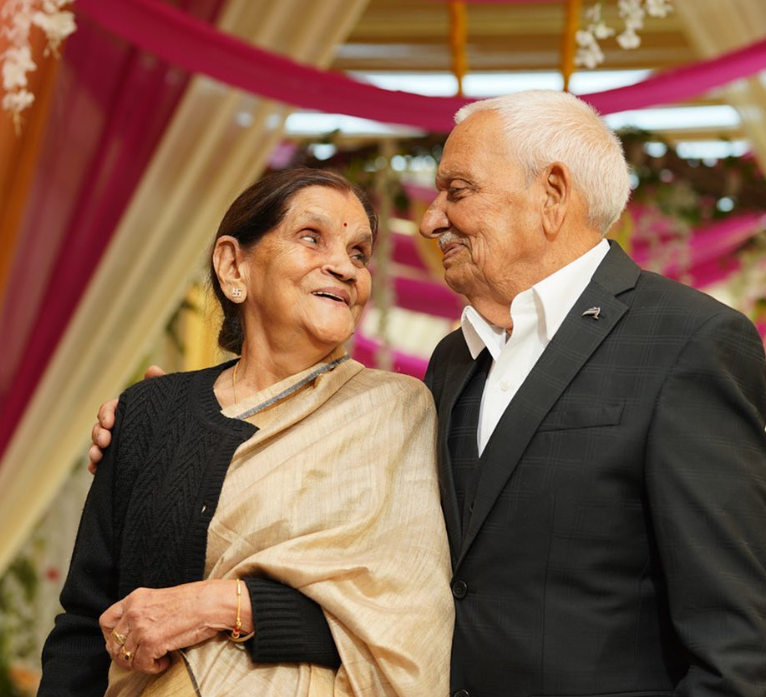 Cute senior citizen couple influencers doing viral Instagram reel trends? Take all out money! Takt it all at once! We cannot get enough of them. Hip grandpa and stylish granny, they are not just lighting up each other's world but ours too.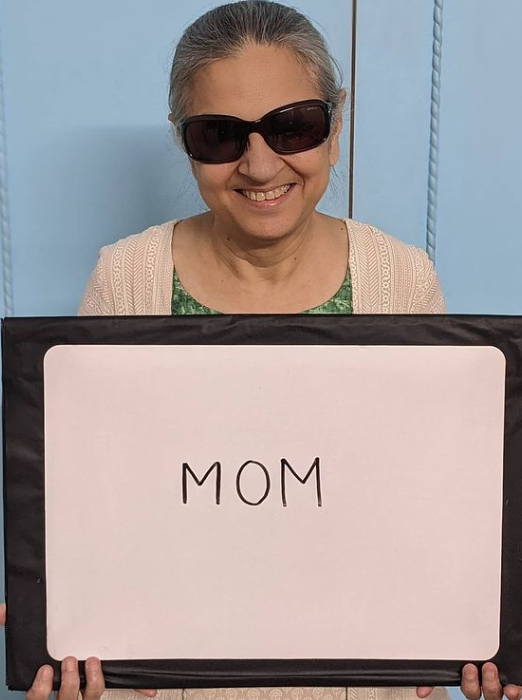 6. Poonam Sapra
After the guy with a sign went viral, we have seen many versions of it and Poonam Sapra aka mother with sign has to be our personal favourite. Giving her own twist to the one-liner enlightenment, aphorisms, and limericks, she shares short stories too. Who knew a nani sharing her gems of life can also be an influencer marketing niche?