How Do Social Influencers Make Money?
Social media is at its best right now and social media influencers are at the heart of it. Each day, we come across a lot of different social influencers, some we follow, some we don't. Whoever it would be, there are some common things that might cross everybody's minds when we see them. "How do they get so much new stuff every day? Are they getting those for free? Are brands paying them and giving them free stuff? How are these influencers going on luxury retreats with brands?" or so one might wonder. Which is fair.
The life of a social media influencer is still unimaginable by the same. It took the millennials a long time to believe that this is even real. No offense, millennials. But truly, it was difficult to fathom that this is how modern marketing works.
What is a social media influencer?
A social media influencer is an internet/social media personality who has a certain number of followers and posts credible content. These personalities are regular people who started pursuing something they are passionate about and used social media as a medium to talk about, to show their talent, and execute their plans.
Eventually, their content was not just about their own expertise and interests but they branched out to do a lot more. Social media influencers are involved in paid promotions, collaborations, they tutor, they sell their own stuff, they charge for what they create. These are a few answers to how social influencers make money. But that's not it.
The diversity of social media influencers can be scaled over various factors.
Influence is a spectrum. And hence, there's a possibility that in today's times, you will find an influencer in almost every domain or niche, as we know it. There are fashion influencers, art influencers, lifestyle influencers, travel influencers, and these are still some categories that are popular.
Something as niche as making handmade books, handmade jewellery, making wine, teaching any skill, are also categories that have influencers.
There's no age limit to being a social media influencer. Remember the Stauffer Family? The sassy little girls garnered huge popularity in the past couple of years. They were relatable, entertaining, quirky, and people loved that. While some influencers are experts of their subject, others are just a delight of entertainment. It is very unpredictable deciding what people may like. But it is true that anything that adds value to their feed definitely counts.
There are a lot of beliefs, values, and movements that people propagate and follow. It could be social, political, cultural, factual, there's everything on social media and is being executed by a lot of influencers. They are not necessarily always doing paid collaborations with brands. But they do have different sources of income as social media influencers.
The diversity in platforms also brings the diversity of social media influencers. There are influencers on Instagram, Twitter, Snapchat, Facebook, YouTube, Twitch, Discord, Reddit, Quora, and more. It could be possible that they use one platform majorly and use the other platforms for cross-promotions. You will find every variety that you can think of. So now, let's jump to the question of the day.
How do influencers make money?
Sponsored posts
Sponsored posts are something everybody is familiar with. A lot of influencers now notify their followers that they are getting paid to prompt this brand or product. This feature of Instagram has been helpful for the followers to understand the activities of the influencers better and also this helps the brand in tracking the results.
Sponsored posts can be on Instagram, Facebook, YouTube, or any other social media platform preferred by the brand. The goal is to put the brand out through credible social media personalities to increase brand awareness, views, sales, or any other metrics. Sponsored posts are mostly the primary source of a lot of influencers. These posts can be just for content creation, for announcements, fundraising, sales, reviews, events, or anything. They can be in any format like static, short video, long-form video, or even a sponsored blog. A brand can bring a lot of dynamics to how they want to do a sponsored promotion with the influencers.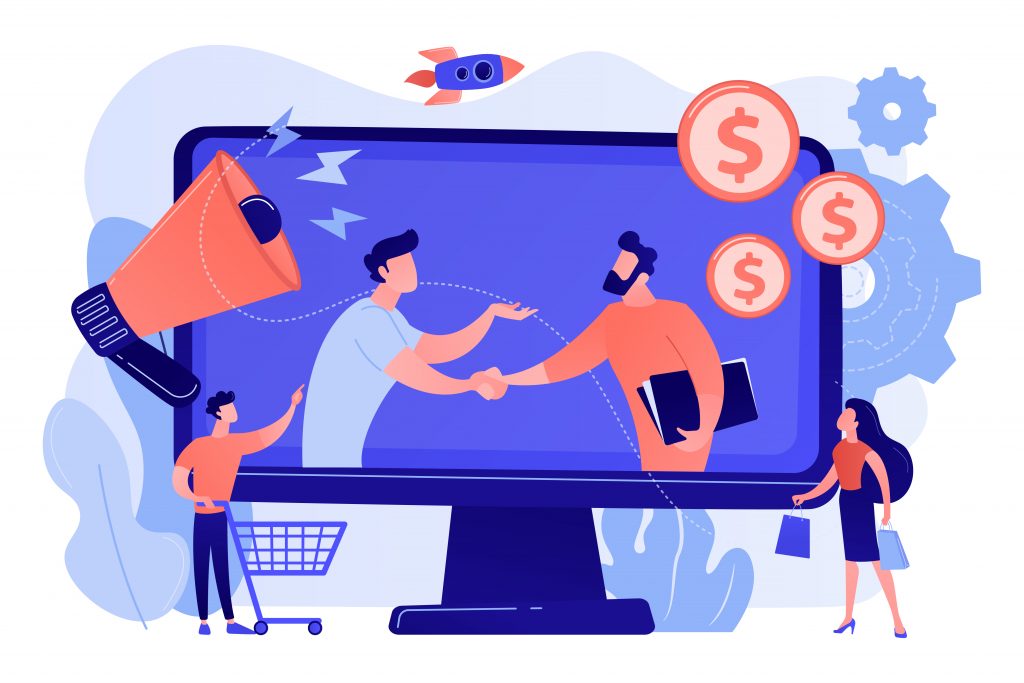 Affiliate marketing
Affiliate marketing is a win-win strategy for both the social media influencers and brands. A code is assigned to each influencer that the brand collaborates with and every sale made through that code will be commissioned by the influencer. This is a long term and continuous partnership that does not require a lot of production time. Know more about Affiliate marketing vs influencer marketing here.
Also, it is very economical for brands as they pay the influencers when the services are delivered. Similarly, there are affiliate links on blogs and articles that the bloggers put to promote the brand. For every click on the link, the influencer gets paid a certain amount.
Ads
Ad revenues are another mode of income for social media influencers. They earn through banner ads, display ads, on blogs, and along with the former two, there are also pre-roll ads on YouTube for a lot of YouTubers that are a source of income.
The social media influencers are directly by brands for ads or they partner with a third-party network provider who gets them deals and all that the influencer needs to do is add the necessary codes on their website or blogs. There are two different ways in which they get paid.
First is that they get paid for per click (CPC) which means that every time any user actually clicks on the link, the influencer gets paid a certain amount for it. The second way is that they get paid for every 1,000 impressions on their ads. Depending on the traffic of the influencer's site, the payment is mutually decided.
Subscriptions
Subscriptions are a great mode of payment for a lot of social media influencers. There are paid subscriptions available on YouTube (member-only) and through newsletters. Also, platforms like Patreon and Ko-fi allow users and followers of artist influencers to donate or send a certain amount of money willingly to support their favorite artists.
Along with subscriptions, there are a lot of tips that influencers receive through live stream networks like Twitch and YouTube Live. People can willingly send any amount they want to. These are not just a mode of income for influencers but are also a great way to generate funds for certain events or causes. A lot of brands approach influencers for fundraising too. This can be a paid or unpaid promotion depending on the mutual agreement.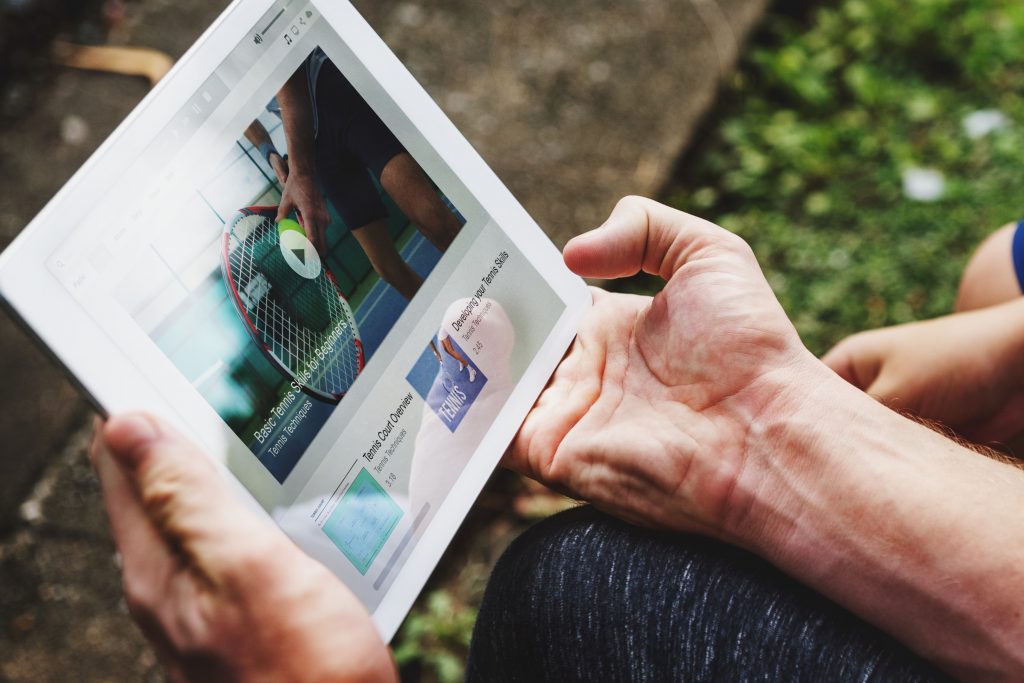 Tutorials
Platforms like Skillshare, Domestika, Coursera, Patreon, and also personal websites of influencers have a lot of tutorials, processes, videos, tips, tricks, resources, and tools that influencers share with their followers for a paid subscription. Teaching is a profession in its own way and a lot of influencers who wish to share their skills either voluntarily or on demand of their followers, can now do it and make a passive earning through it.
Online shops
Online shops like Shopify have been existing for a long time now. But in recent years, their popularity has peaked. Influencers even have their personal websites where they can sell their artworks, some sell Lightroom presets for photo editing, some sell digital art tools like brushes, models, prototypes, etc. Apart from their services, influencers also have products that they wish to sell, and that is another mode of income for a lot of different kinds of influencers.
Individual ventures
After reaching a point in their career, a lot of influencers even started their own ventures. Some even start their own business in collaboration with another business or brand that they might have worked with in the past. These too are passive modes of income where the influencer can lay the foundations, start the business, promote it themselves on their platforms or amongst the community and get back to being a social media influencer.
Social media influencers use influencer marketing platform to find brands to collaborate with. This is a great way for budding influencers to find work. You can use WORD Marketplace if you too are ready to get started with your influencer career. Just sign up and start exploring the numerous brands available on the platform with their creative campaign briefs. You can find work in diversity and improve your profile overtime. You can even track your revenue on the dashboard as you progress with your career.
Being a social media influencer is not just related to posting fancy pictures, making fashionable videos, putting out stories, it's more than that. It is fair to say that to some extent social media influencers are stereotyped to a certain lifestyle. It is believed that they make a lot of money by doing the bare minimum. This is one of the reasons or should we say myths that instigates a lot of people, especially youngsters to become a social media influencer.
Posting pictures for recreational purposes and actually producing content through it, are two different things. A social media influencer's journey might start out with just that but as they move forward, they come across various opportunities to branch out in their career and do other things that they love or believe in. The luxury that we see onscreen on their profiles, comes with a lot of hard work and planning.
Social media influencers can use many different ways to make money. There are no limitations to it. Some of them are active income modes while some are passive. Either way, there's no compromise on the dedication they put in.