Top Indian Pet Influencers To Follow On Instagram
Turn up the animal fever already because you are going to encounter the heart and soul of the Instagram pet world. When did animals become influencers? Well, they are actually doing it so much better than one expected. And we give a 100% to their cuteness for their success.
Out of the many new influencer marketing niches that came into existence over the last few years, pet influencers in India have stolen the most hearts. Not just that but they have also been a part of multiple campaigns for pet brands, rescue organizations, and NGOs.
Petfluncers have become a legitimate type of influencer in the industry. This niche is simply about human influencers managing the online presence of their animals on social media platforms. Just how influencers have managers, these animals have their pawrents as their managers. Isn't this the coolest thing that our generation has witnessed? From dog shows to dog Instagram pages, we sure have come a long way. But the dilemma still remains…
How do pet influencers make money?
We all know how influencers make money or how influencers monetize their content. But what about these animals? Is their cuteness the selling point here? Well, if you ask us then we would be willing to throw money at it. But in the case of pet influencers, it's not always that easy.
To begin with, their target audience might not be as large as the other types of influencer marketing niches. The brand campaigns that are run by pet brands and petfluencers are mostly relevant to people who are pet owners or to stray caretakers. However, that doesn't hinder the success of this niche. The petfluencers are spread across various sub niches like food, training, clothes, travel, etc.
You can never have enough recommendations about pet-friendly hotels, pet-friendly cafes, pet-friendly travel destinations, pet coaching, pet fashion. We can keep going on but you get the point.
These petfluencers often use their social media platform to work as part-time influencers. Most of the times you will come across petfluencers who have a different day job as lawyers, artists, doctors, etc. They use Instagram for side hustle as petfluencers. One they have built a social media community, then it's the same as how any other influencer makes money.
Let's introduce you to some of these pet influencers or animals influencers in India that are Instagram celebrities.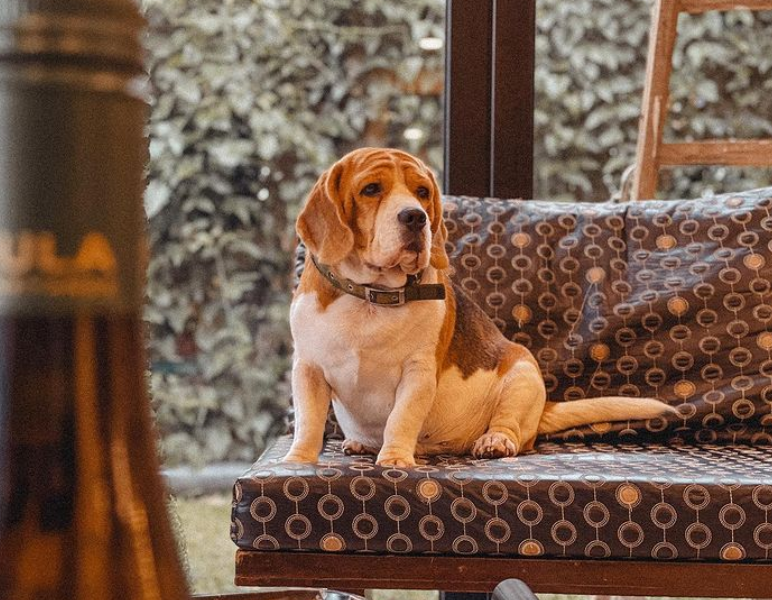 You must recall Kishwer and Suyashy from her Bigg Boss appearance or other old Indian soap. They are celebrity influencers and a dog parent to Batuk Nath and Pablo Sexxobar. These two dogs are a menace that also bring loads of cuteness which is hard to handle at once.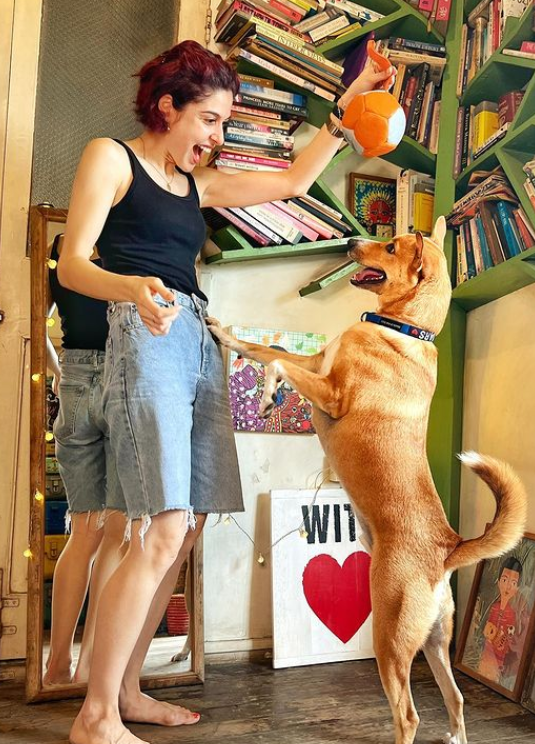 Sherry Shroff is an Indian YouTuber, a fashion influencer, and a dog mom to Mars. She recently started a petition to make Ola and Uber pet-friendly. That started a conversation and reached the giants. She has always been talking about animal rights and sharing her personal shenanigans with Mars. Follow her for some of the most diverse content.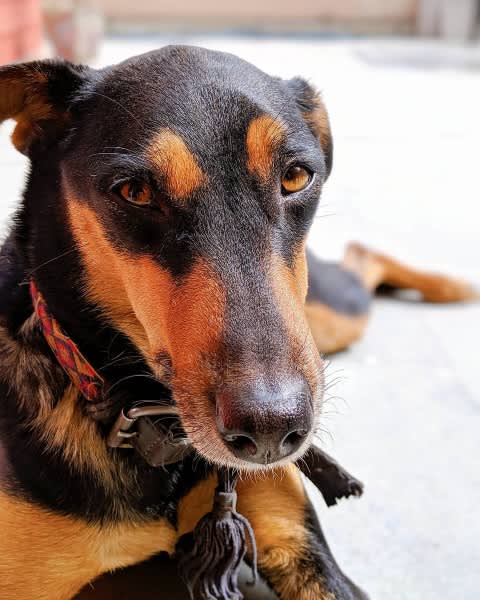 3. Neha
Neha is an Indian art influencer and a dog mom to Minty. Now, she is an influencer who has been entertaining us through her topical Instagram Reels since forever. And if you have been following her already then you must have come across Minty multiple times. She is an adorable dog but don't let it trick you because she is also the cutest mess that you will see on Instagram. Here you can find all about Minty's adoption journey. Heads up it may leave you teary but it's got a happy ending.
4. Mansi Talwar
Mansi Talwar is a full-time makeup artist and dog parents to Mynard and Chloe. She juggles between Goa and Mumbai and shares all about her journey with her dogs on maynardandchloe. She also runs donations for supporting strays. These little munchkins are going to make your day.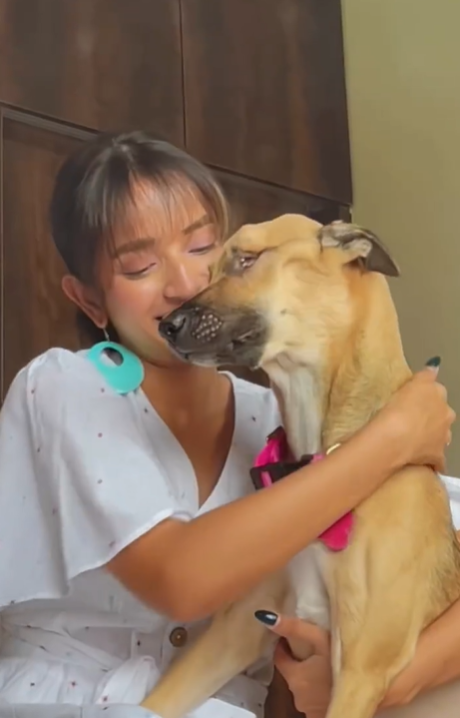 5. Diksha Rawat
Diksha Rawat is winning our hearts with her fashion but we have our eyes set on Hope. Diksha has constantly talked about rescues, funding, and animal rights on her Instagram page. Plus, she has always been transparent about her journey with her rescue of Hope.