Have You Followed These NRI Influencers On Instagram Yet?
If you are an active user on Instagram, you would have witnessed how desis are killing in vides. Indians outside India, aka the NRIs are a delight to watch on this global kingpin social media platform. Representation matters! It's 2022, and this goes unsaid. So as Indian who get to watch other Indians make global impact, we are in complete awe of them.
NRI influencers on Instagram are a reflection of our culture on the global map. This often leads to many online controversaries if any representation does not sit right with he netizens. But isn't that just another biproduct of becoming an influencer? To fall into a spiral of controversaries every now and then? Although, it's a little different when it comes to this niche of influencer marketing– the ones that are unofficial ambassadors of native representation.
It shapes the most important pillar of any society- the future generation. Native representation has to be accurate because it signifies the true indigenous stories. Hence, the responsibility to be fair and factual is a part and parcel of these NRI influencer's social media content. Having said that, we as Instagram users too fall under the obligation to not believe or be conditioned by everything we come across online. A little awareness accompanied by a brief research can impact the representation and how it is perceived.
We bring you the best NRI influencers on Instagram that are amazingly playing their part of putting India on the global map through influencer marketing.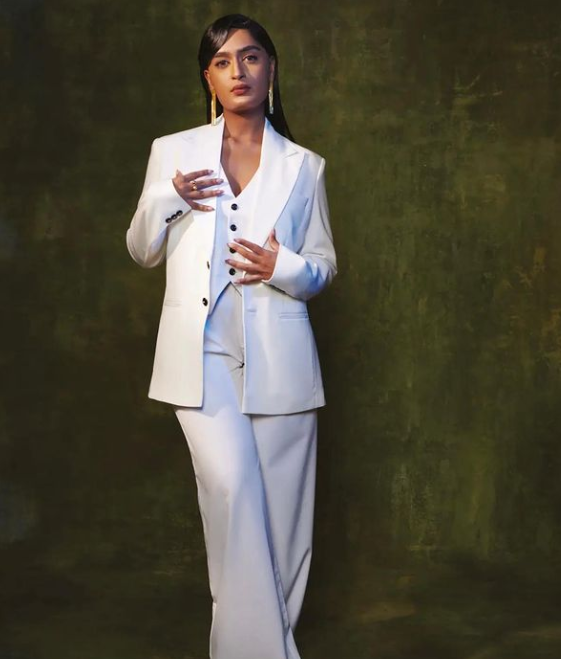 Niharika NM rose to fame during the Covid times for her relatable posts were one of the things that people warm durin such tough times. And now she is one of the top NRI comedy influencers on Instagram collaborating with the best Indian as well as NRI creators and brands.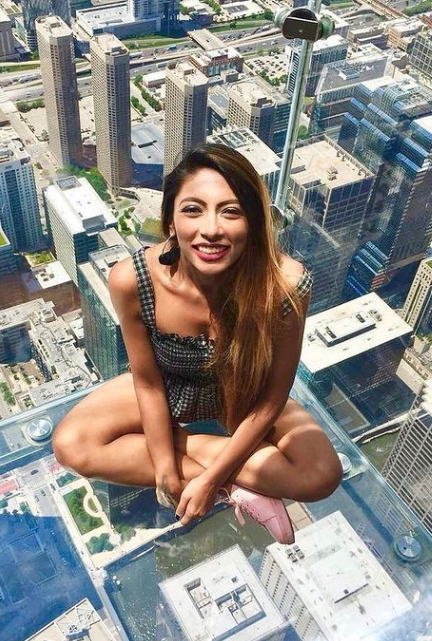 2. Nidhi Nagori
Nidhi Nagori, hailing from a small village in Kolkata and now working in a multinational finance company and living her dream life in Canada is an NRI influencer that you must follow. She is an education influencer as well as career influencer. Her content can help you find best foreign colleges, international freelance jobs, full-time jobs, etc. She also holds country-specific workshops to talk about education, job, and migrating to foreign countries.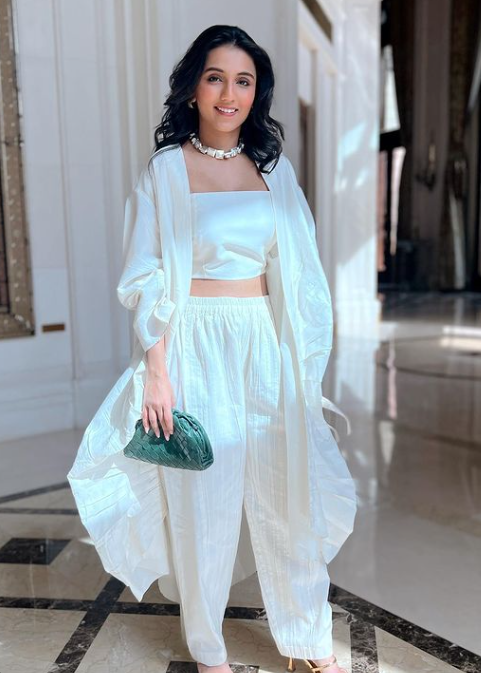 Masoom Minawala is an NRI fashion influencer who is known for her desi touch with western chic style. She has worked with the most elite brands and ethnic Indian brands as well. She is also a travel influencer and lifestyle influencer. She has been achieving new heights one outfit at her time. If we were to pick our favorite we would choose all of her Cannes 2022 couture.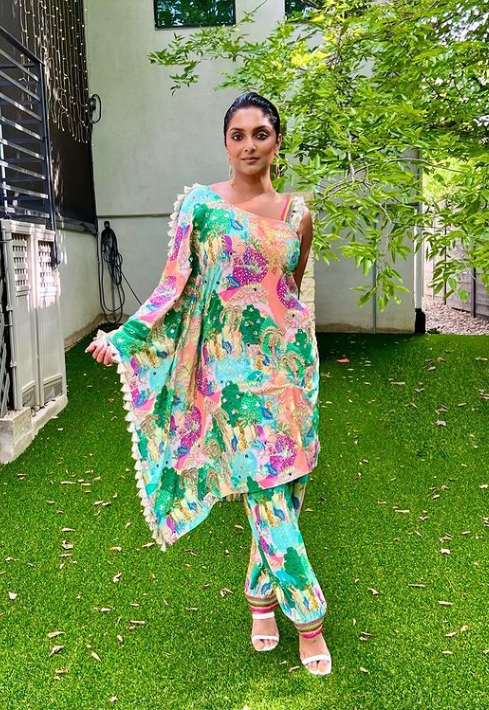 We know the stereotypes that brown women face with regards to their beauty standards. Deepica is out there changing it along with her brand Tinted. She is an NRI beauty influencer and an influencer that started her own business. She is a successful entrepreneur and a desi that the world loves.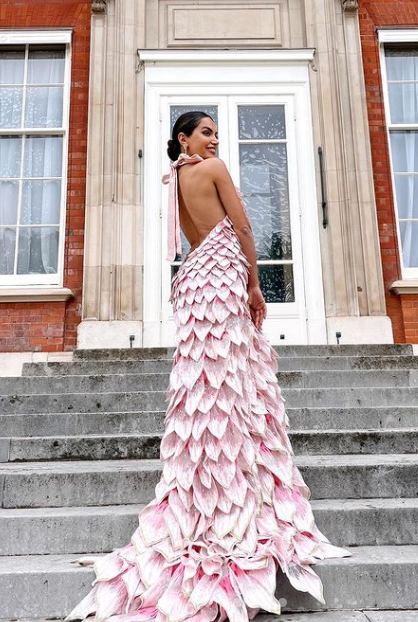 5. Diipa Khosla
Another strong global desi women influencer cum entrepreneur on our list is Diipa Khosla. She is a fashion and beauty influencer who also owns a sustainable brand indē wild that creates organic beauty products.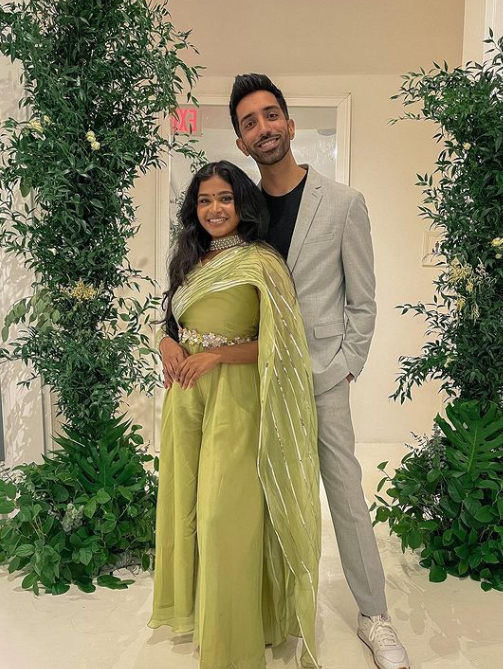 Sruthi and Pranna are NRI couple influencers who excel in the fashion niche. Their individual as well as their collective content is worth checking out. Their styles complement each other well. The desi-western combination is a so aesthetically pleasing to look at and also to get inspired by.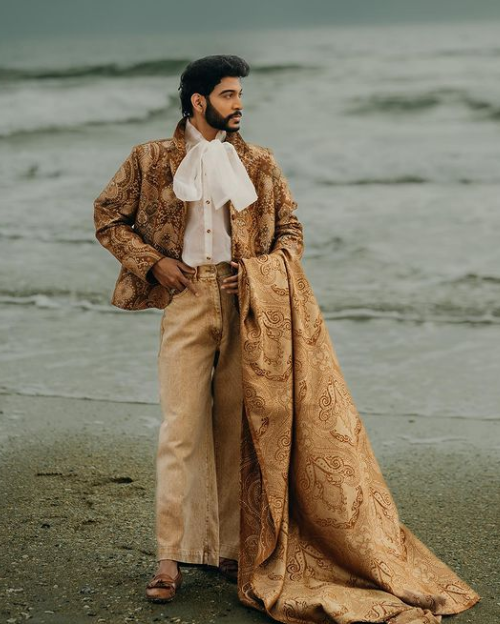 Anthonu Gomes is desi, royal, chic, and classy all the way when it comes to his style. He is a male influencer breaking stereotypes by draping sarees in the most magnificent ways. His style and creative concepts will without a doubt, leave you in awe of him.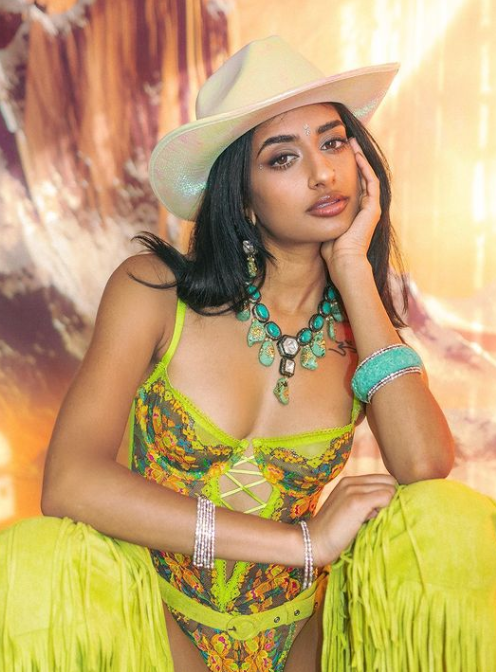 8. Hamel Patel
When you look at Hamel's fashion style and Instagram content, you can tell that she puts her whole heart to it. And if you don't feel that way then you should look at some of her Instagram reels to figure out how this one woman army puts up the whole set, does her own make up, styling, and shots with her tripod.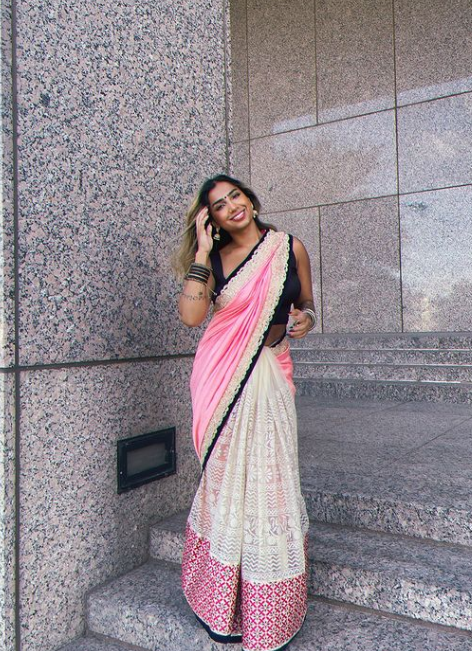 9. Milan Mathew
Milan Mathew is a beauty, makeup and fashion influencer who has been featured on multiple international platforms. One of her most notable collaborations has to be the one with Selena Gomez's beauty like Rare beauty. Her desi fashion content is remarkable and appreciated on the global level on Instagram as well as TikTok.